Dear readers,
Thanks for the great responses to our request for contacts with activists in Greece and Spain. The ideas and leads were very helpful.
I can decline to renew our agreement with Onswipe, which provides the mobile version of our site. The overwhelming majority of those who use mobile devices opt out and view the desktop version. If any of you would really miss the mobile offering, speak up in comments. Otherwise, I've gotten enough complaints that it probably should go.
Most Lethal Actors of All Time, by # of On-Screen Kills Barry Ritholtz
Third case of MERS confirmed in Illinois resident Daily News
Static Electricity Defies Simple Explanation Science
Excess heat from air conditioners causes higher nighttime temperatures PhysOrg (Chuck L)
New plastics created 'by accident' BBC
Top Arbitration Lawyer Says Corporate Sovereignty System Needs 'Complete Overhaul' Techdirt (Chuck L)
Lufthansa Halts Caracas Ticket Sales, Joining Other Carriers Bloomberg
Ken Rogoff warns China is next bubble to burst Telegraph
On high seas, Vietnam and China play tense game Associated Press
China evacuating nationals from Vietnam after wave of anti-China riots leaves two dead Agence France-Presse
'The Regime Could Collapse Quickly' Foreign Policy (Lambert)
A democratic anti-corruption discourse for Thailand New Mandala (Lambert)
Thaksin's real war Bangkok Post (Lambert)
Serbian city #Obrenovac nr. Belgrade to be completely evacuated #floods Water level still rising! pic.twitter.com/4EVVXrMIAm @ Save Janjic
Greeks Head to Election Polls Discontent and Disillusioned Wall Street Journal
More than meets the eye in Nigeria… Sic Semper Tyrannis (Chuck L)
The touching, eternal optimism of liberal hawks Dan Fejes
This spread of 'holy fascism' is a disaster Patrick Cockburn, Independent (Chuck L)
Ukraine
Big Brother is Watching You Watch
Social Security under 'Sustainable Solvency': Debt & Deficit Revisited Angry Bear
This 25-Year-Old Occupy Protester Could Be Sentenced To Seven Years In Prison Monday Mother Jones
New questions in FBI Boston bombing witness killing CounterPunch (Chuck L)
I Have Seen the Future, and It's 'Wisdom Journalism' American Prospect. I find the coinage jarring. "Wisdom" connotes old sages loftily offering their views while "journalism" is (or should be) gumshoe types ferreting out breaking stories, scandals, and improprieties.
Warning: The Reading Could Make Students Squirm New York Times. So please tell me how we can have wise anything if students demand not to be made upset? Any good Buddhist will tell you that the human condition is about suffering and learning how to deal with that fact. As for being educated, the whole point of pretty much everything Kafka wrote is to upset readers. And the dentistry scenes in Thomas Mann are painful by design. How about great literature horrors like Medea or (not as revered) Titus Andronicus? And how many of these students who are asking for psychological protection in class are reading or watching Game of Thrones?
Geithner Pants on Fire
Geithner, Staying on Script Gretchen Morgenson, New York Times

Tim Geithner, unreliable narrator Felix Salmon. Felix flags a misrepresentation by Geithner of a 2004 speech at the NY Fed. Morgenson mentions a March 2007 speech by Geithner that he mentions in a presentation that she attended as sounding a warning. It didn't. I wrote it up at the time and it was clearly intended to be reassuring while throwing in all the right caveats.

Tim Geithner on Alexander Hamilton: "America's Original Mr. Bailout" Matt Stoller

The Hot Seat: 'Stress Test,' by Timothy F. Geithner Michael Lewis. This isn't a review. It's a book report. What sexual favors were exchanged for this to happen? Oh, and the "I was just an ordinary guy" posture is pure Bob Rubin, who made the appearance of modesty a big part of his persona (too bad that never rubbed off on Larry Summers)
The record amount being borrowed by investors is a worrying sign for markets Pieria
The Right Way to Control the Banks New York Review of Books
Antidote du jour (Tracey). A selfie!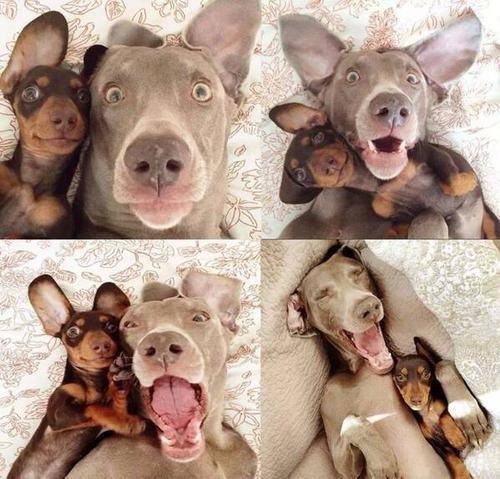 See yesterday's Links and Antidote du Jour here.