This animal can be torn apart, and will come back together again Deep Sea News. Hail, Hydra! Immortal Hydra! We shall never be destroyed! Cut off a limb, and two more shall take its place!
Bubble, Bubble, Toil and Trouble: What's a policymaker to do? Money and Banking
What If the Fed Has Created a Bubble? Mohamed A. El-Erian, Bloomberg
Déjà vu: echoes of pre-crisis world mount FT
World Needs Record Saudi Oil Supply as OPEC Convenes The Center of the Universe
Global private wealth rises to $152tn BBC
Betting on boring brings stock outperformance in 2014 Reuters
Ken Block: Halt 38 Studios payment, bring in feds Providence Journal. Ratings agencies abetting corruption? Are such things possible?
Sun and Shadows: How an Island Paradise Became a Haven for Dirty Money ICIJ (RS)
AP IMPACT: Tax cheats took billions from Ukraine AP
Whether GM or banks, some companies are still too big to jail Reuters
The South Rises Up to Take on Wall Street and High Frequency Trading Wall Street on Parade
Eric Cantor succumbs to tea party challenger Tuesday WaPo
Eric Cantor's loss is bad news for the NSA Vox (Howard Beale IV)
"shooting." Remember when the summer doldrums story wasn't Yet Another Gun Nut Massacre, but Missing White Woman? Happy, innocent times.
US firm hired to save Fukushima from 400k tons of radioactive water RT
Iraq
China Will Need A Series Of Miracles To Sustain Growth John Mauldin, Business Insider
Of Fish, Monsoons and the Future Times
Trafficked into slavery on Thai trawlers to catch food for prawns Guardian
Seven questions for Thailand's military New Mandala
World Cup
How to Watch the World Cup Like a True Soccer Nerd Grantland. I can't see the puck.

Taking it to the street Reuters. World Cup graffitti.
Airlines In America Are Now As Terrible As Airlines In Russia The Agonist. Nothing more depressing than coming back through US Customs and seeing what the country's become.
Rite Aid Memory Test Triggers Needless Fear of Alzheimer's, Doctors Say Bloomberg
Class Warfare
Geithner's Upbringing and Left of the Boom Observations on Credit and Surveillance. Stoller aggregates autobiographical snippets from Geithner's book. I thought it would be fun to pick out the institutions, including countries and regions, from the post, to get a sense of Geithner's connections. Note the snippets include material from Geithner's clan/faction/network, not just Geithner himself. Here they are, in post order:
Republican [Party]; New England; Ford Motor Company; Cape Cod National Seashore; Republican; U.S. Departments State, Defense, Justice; Manhattan; USAID; Rhodesia; Zimbabwe; Northern Rhodesia; Zambia; USAID; Washington; Ford Foundation; New Delhi; India; Oxfam; CARE; World Bank; United States; Ford Foundation; Manhattan; Thailand; Ford Foundation; Southeast Asia; New York; India; Thailand; India; Pakistan; New Delhi; Thailand; Associated Press; Khmer Rouge; Vietnamese; Cambodia; India; Beijing; China; Soviet Union; Africa; North Korea; School of Advanced International Studies; Johns Hopkins; Navy; Dartmouth; SAIS; World Bank; Washington; Beijing; Ford Foundation; China; United States; RAND Corporation.
The RAND Corporation! Stoller saved the best for last, didn't he? And the Cape Cod National Seashore is about as uber-WASPy as it gets. One also notes that Geithner's mother, like Obama's, combined an "exuberant spirit of the sixties" with, er, international experience. Perhaps the two shared a bond for that, or those, reasons. Spooky action at a distance, eh?
Al Gore on Valley libertarianism and Uber: "Disruption can be extremely healthy." Pando Daily
Exclusive: Amazon.com plans local services marketplace this year – sources Reuters
Fair Use Victory in HathiTrust Litigation The Berkeley Blog
Game Changer: FDA Rules No Wooden Boards in Cheese Aging Cheese Underground. Who needs artisanal cheese when you've got Velveeta Singles®?
California Teacher Tenure Found to Violate Student Rights Bloomberg
The High Art of Competitive Eating The Alantic and My Environment Fat Land Living
Fake Victory for Artificial Intelligence Bloomberg. Maybe we're just getting more stupid.
Computers Are Getting Better Than Humans Are at Facial Recognition Atlantic. "Facial recognition is evolving into emotional recognition," including lying. Finally, a use case for Google Glass!
You're probably using the wrong dictionary James Somers. A hitherto unrecognized but culturally lethal mode of crapification.
Antidote du jour: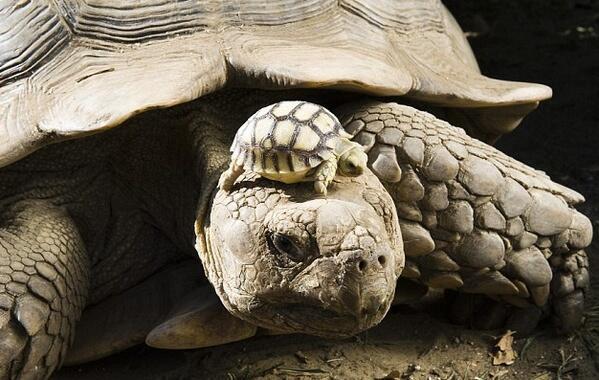 See yesterday's Links and Antidote du Jour here.