Gorillas Use Stinky B.O. to Say Back Off LiveScience
Google Glass controlled by brainwave BBC (David L)
Smartphone dependency fuels other addictions, say rehab clinics MarketWatch
Leaked 'Confidential' Document Alleges Google's Search Monopoly Is Deliberately Screwing Yelp Business Insider (David L)
Is There A Right To Secede? Project Syndicate
Financing still a mystery as Nicaragua unveils details of giant canal McClatchy (furzy mouse) We wrote skeptically about this a while ago.
China's Wealthy Getting Richer in a Declining Economy Triple Crisis
Economists React: China's Exports Rise, But Not Enough WSJ China Real Time
Credit Guarantees, Fraud, Corruption Fuel China's Credit Bubble; Bankruptcies Rock Loan Guarantors; Beginning of the End? Michael Shedlock (furzy mouse)
Chinese Hackers Pursue Key Data on U.S. Workers New York Times
Japan machinery orders plunge in May Financial Times
Draghi Calls for Euro-Zone Rules for Economic Reforms WSJ Economy
France proposes anti-terrorist travel bans BBC
Secret British files on CIA rendition flights 'accidentally destroyed': Accusations of a cover-up after minister admits documents had been 'water damaged' Daily Mail
What Does Netanyahoo Want? Moon of Alabama
Iraq
The ISIS Is A U.S. Tool "Conspiracy Theories" Moon of Alabama

On the Road to Samarra, Glimpses of Iraq's New Fractured Reality New York Times
Big Brother is Watching You Watch
Imperial Collapse Watch
Second German government worker suspected of spying for US Guardian (furzy mouse)

The Times, they are a-Kagan Stop Me Before I Vote Again (Carolinian)

Are the Authoritarians Winning? New York Review of Books. I am sure readers will have a field day with this article, starting with the tacit assumption that the US is democratic rather than authoritarian (the size of our prison population is a strong counterfactual). Shorter: talk about asking the wrong question.

CIA Didn't Bother Informing Obama About Blown Cover Of German Double Agent Before His Call With Merkel Techdirt (Chuck L)
Journalists Accuse White House of Politically-Driven Suppression of News Broadcasting & Cable (Chuck L). Quelle surprise!
Race Is On to Profit From Rise of Urgent Care New York Times
Speculative activity in WTI Walter Kurtz
QEInfinity Not Tim Duy
U.S. prosecutors use new tactic to grill suspects to build bank laundering cases Reuters. Why the new-found interest in money laundering?
Corporate Tax Behavior So Bad Even Fortune Magazine Can't Stomach It American Prospect
The U.S. Corporate Tax Dodge Barry Ritholtz, Bloomberg
Why Walgreens Shouldn't Be Allowed to Influence Corporate Citizenship if It Becomes Swiss Robert Reich
The cronut-ification of banking FTAlphaville
Game theory — a critical introduction Lars P. Syll
Class Warfare
Antidote du jour: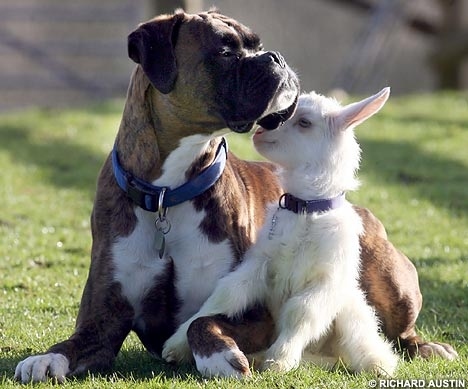 And a bonus video (furzy mouse):
See yesterday's Links and Antidote du Jour here.