This amazing rainbow insect is actually a wasp Gizmodo. An anti-antidote, from Lambert for a change.
Research supports the notion of the 'hot hand'; baseball players always believed in it Washington Post
Why the modern bathroom is a wasteful, unhealthy design Guardian
Why the Myers-Briggs test is totally meaningless Vox
Giant hole appears at 'the end of the world' in Siberia Independent (Chuck L)
Opinions divided over mysterious 80-metre wide crater in northern Siberia Sydney Morning Herald
Who Are The World's Richest Oil Barons? OilPrice
First-of-its-Kind Map Details Extent of Plastic in Five Ocean Gyres EcoWatch
Microsoft To Cut Workforce By 18,000 This Year, 'Moving Now' To Cut First 13,000 Tech Crunch. Cuts falling heavily on Nokia staff, which is producing ire in Finland
China Home Prices Fall in Record Number of Cities on Price Cuts Bloomberg (EM)
China Traders Jittery Over Huatong Bond Default Warning Wall Street Journal
Thailand's Crisis and the 1932 Revolution Diplomat
War climate in Crete as Syrian chemicals approaching its shores! failed evolution
Gaza
Ukraine
Iraq
A List of People Who Supported the War in Iraq Rogue Nation. A cheat sheet for discourse on Gaza, Ukraine, and of course Iraq (for the record, Stoller recanted)

If Iraq Were in Central America David Swanson, Firedoglake
Imperial Collapse Watch
World Cup chants reveal true state of U.S.-German relations Reuters

The Anglo-American Data Empire Marcy Wheeler
Big Brother is Watching You Watch
Lawmakers challenge spending billions more on wars McClatchy
Democrats far outspending Republicans in 10 key Senate races, figures show Guardian
Amend HJR 119 To Abolish Corporate Constitutional Rights! Move to Amend (Carla)
The gas company that says it can take your backyard Aljazeera
SFO's alleged fake screener is a high-powered financier SF Gate. EM: "Another victim of Dominique Strauss-Kahnitis, apparently."
MA mayor: City to donate $5 for every angry, anti-LGBT caller Glenn Beck sends after us Raw Story (furzy mouse)
Fed kicks off global dollar squeeze as Janet Yellen turns hawkish Ambrose Evans-Pritchard, Telegraph. Important. And we warned readers in our Yellen post that she was the most hawkish member of the Administration in the 1990s, and was more of a monetarist than she pretended to be in her New Yorker interview (notice her fixation on NAIRU).
The Fed's Bully Pulpit on Wall Street New York Times
Senator Warren Lets Yellen Know She's Had It With the Fed's Charade About Too Big to Fail Pam Martens (Chuck L). Be sure to read the part about Stanley Fischer.
Young adults drive record U.S. trend of multi-generational homes Reuters. EM: "I'm sure the spinmeisters at the NAR will manage to cast this as 'bullish for housing'."
Class Warfare
Real inequality: why things are better than they seem and will almost surely get worse PBS. A reader critical thinking exercise! A starter issue: notice the focus on costs and not on greater work force instability and the rise of part-time jobs?
Billionaire's bid to block beach goes to judge Associated Press. In Australia, there is no such thing as private beaches.
Reflections on an Unforgiving Day Stratfor. Paul Tioxon:
On days like this, it is not the meltdown on Wall St or some other critical financial exchange that stops the world. It is that very old power of the warrior society within society that stops the world in its tracks and demands attention. The Stratfor piece is remarkable in its lack of speculation, lack of a rush to judgement, and a revealing pause to empathize with those people in other parts of the world who now know what it is like when violence, military violence of the most devastating order reaches out grabs and you by the throat. And even if you survive, you never forget the choking sense of death, your death, can happen on any ordinary day. And on a scale that includes your family, your community and your whole country. And we have witnessed such a day where the military power of nations is unleashed on civil society, for whatever reason, in several places, in escalating scope.
Antidote du jour: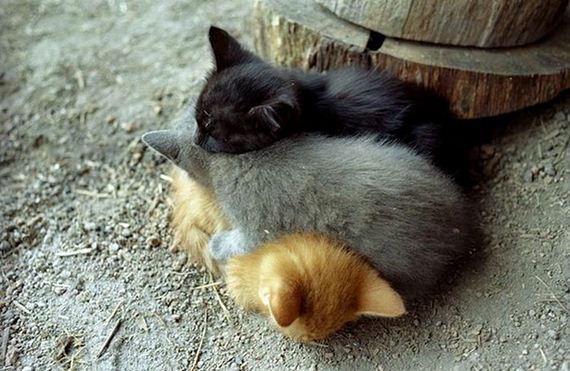 And a bonus video of a very cute platypus (Lance N):
See yesterday's Links and Antidote du Jour here.