Worldwide water shortage by 2040 Phys Org
McDonald's Could Be Liable for Labor Practices AP. The NLRB labeled McDonald's a "joint employer," making it easier to go after large businesses with franchises over worker's rights issues. Big deal.
Federal Court Blocks Closing of Sole Mississippi Abortion Clinic NYT
Spending Big to Fight Big Donors in Campaigns NYT. Update on Lessig's MayDay PAC.
Senate passes highway bill, sends it back to House AP
The Border:
Orban Says He Seeks to End Liberal Democracy in Hungary Bloomberg
Bomber Kills Karzai Cousin Who Backed Recent Candidate for Afghan President NYT
Taliban In Pakistan Derail World Polio Eradication : Goats and Soda NPR. The actual headline should be "CIA Intelligence Gathering Derails World Polio Eradication"
Gaza:
Gaza official: At least 100 killed Tuesday in Gaza AP

David Frum Accuses NYT and Reuters of Staging Gaza Hospital Photos (GRAPHIC) BagNews Notes

Israel Broadens Targets in Gaza Barrage; Power Is Out NYT

Israeli attack knocks out Gaza's only power plant Occupied Palestine

End the Gaza blockade to achieve peace Rep. Keith Ellison, Washington Post
Home-Price Growth Slows Sharply WSJ
IMF: Rising rates, emerging market slowdown could dampen global growth WaPo
Export-Import Bank to Win Renewal, With Changes, Republican Says Bloomberg
More Fun and Games With Export-Import Bank Dean Baker
Big Brother is Watching You Watch:
Why Can't the Banking Industry Solve Its Ethics Problems? Neil Irwin, NYT. I just can't imagine.
Perhaps it's Not Private Equity's Image that's the Problem CEPR Blog
'Dark pool' probes draw in UBS, Deutsche Financial Times
Regulator Wants Monitors in Deutsche Bank, Barclays U.S. Offices WSJ. Ben Lawsky strikes again. And look who's back at Deutsche, our old friend Robert Khuzami, last seen doing absolutely nothing of value on enforcement at the SEC! Khuzami is now representing Deutsche in these negotiations, which is amusing, because he was general counsel for the bank during the time that they committed many of these crimes, in this case the foreign exchange rigging scandal.
Democrats want to ban government contracts for companies that leave the U.S. to avoid taxes WaPo
Pfizer refuses to rule out tax deals Financial Times
Banks Cash In on Inversion Deals Intended to Elude Taxes Dealbook
Class warfare:
A third of consumers with credit files had debts in collections last year WaPo. The Urban Institute report is here.

Hillary Clinton regrets saying she was 'dead broke,' feels blessed by success Fusion. Then she said the quote was "accurate," and refused to divulge her net worth.

If minimum wages, why not maximum wages? mainly macro

Detroit water department placed in mayor's hands WaPo. Actually quite a big deal, as it goes back under control of the voters rather than the emergency manager. Likely to mean a significant reduction in water shut-offs.
Nate Silver's Embattled Climate Author Leaves FiveThirtyEight TPM
Father Hires In-Game "Hitmen" To Deter Son From Playing Kotaku
Teenager's 60ft painting of penis on parents' roof spotted in space The Guardian. Headline perfection.
Here is a clip of Richard Nixon discussing panda sex Washington Post
Antidote du jour: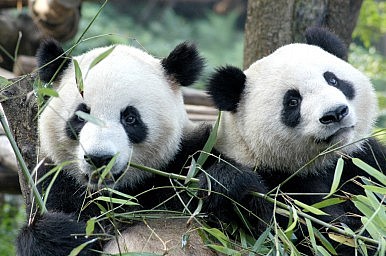 See yesterday's Links and Antidote du Jour here.