Artist encourages fly larvae to build themselves solid gold shells Lost at A Minor (furzy mouse)
Swell and sea in the emerging Arctic Ocean Geophysical Research Letters. You swirl your drink if you want to melt the ice….
The Original Geo-Engineers: How Beavers Can Help Save the Humans Common Dreams
Argentina fails to reach debt agreement, default looms Reuters
BofA ordered to pay $1.3bn in 'Hustle' case FT. Rakoff: "Brazen fraud." "[O]ther, higher-level individuals arguably participated in the fraud but were, for whatever reason, not charged by the government." Fine, but where is Judge Sirica when we need him?
San Bruno mayor wants top official removed from blast probe San Francisco Chronicle
Wall Street Journal Reporter: "The Entire United States Market Has Become One Vast Dark Pool" Wall Street on Parade
U.S. economy bounces back in second quarter Reuters
Mtg purchase apps, Case Shiller The Center of the Universe
Greenspan Says Stocks to See 'Significant Correction'  Bloomberg. Irrational exuberance?
Insurers worry driverless cars are 'existential threat' FT
Big Brother Is Watching You Watch
Anti-Surveillance Camouflage for Your Face The Atlantic

NSW prisons declared cashless Government News. Australia.
NYPD gathering evidence in Brooklyn Bridge flag prank Boing Boing. Apparently the artistes didn't use pristine latex gloves when using zip ties to secure lasagna pans over the bridge's lights. Also too.
The Charter School Profiteers Jacobin. Charters = Corruption. And that's not a bug. It's a feature.
ObamaCare
Obamacare Web Cost Approaches $1 Billion as Fixes Needed Bloomberg. "[P]arts of it still don't work… including features intended to allow health insurers to easily exchange financial information with the government." Sounds like the 834s are still broken. Beyond belief.

Probe exposes flaws behind HealthCare.gov rollout Politico. Tech-savvy Obama administration can't build a website for its signature domestic initiative, given almost four years to do it and $840 million. And they were at best ignorant and at worst serial liars on how well the project was going, too, which in either case shows complete managerial collapse.
House clears way for lawsuit against Obama WaPo. 
Obama to Republicans: 'Stop just hatin' all the time' Reuters
Showtime for Vocativ Capital New York. Remember Vocativ?
Gaza
Ukraine
More senators push for military aid to Ukraine, say sanctions aren't making Russia back down AP. What could go wrong?

Nato 'unprepared' for Russia threat, say MPs BBC

The Media Ignores the CIA in Ukraine Counterpunch
Liberia shuts schools as Ebola spreads, Peace Corps leaves three countries Reuters
The New Thailand-Myanmar Axis The Diplomat
Australia muzzles press on bribery case involving Malaysian, regional leaders Malay Mail
Class Warfare
Employees' Pay in U.S. Is Smaller Slice of Income Pie Bloomberg. Interest and dividends larger.

Fed Maintains Monetary Course but Emphasizes Job Weakness Times and Yellen's Labor Market Dashboard Bloomberg. Handy chart shows mission of "new normal" high disemployment continues accomplished.
Wife Beating Gets a Standing Ovation in Baltimore Bloomberg. Is the NFL "too big to fail"? If the wife-beating doesn't do it, maybe the brain damage will.
Why Does Google Employ a Pro-Slavery Lunatic? Valleywag. And heck. What techie doesn't love Easter eggs?
Rick Perlstein: "Ronald Reagan absolved America almost in a priestly role not to have to contend with sin. The consequences are all around us today" Salon. Must read interview with David Dayen.
Antidote du jour: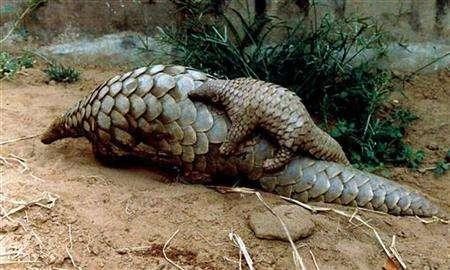 Bonus antidote: A cat in a shark suit rides a robot vacuum round the kitchen.
See yesterday's Links and Antidote du Jour here.