Incredible journey: one wolf's migration across Europe Guardian (Lance N)
Pew report: "Sex robots will become commonplace" Pando
Scientists discover vast methane plumes escaping from Arctic seafloor EarthSky (furzy mouse)
Rules prevent solar panels in many states with abundant sunlight Los Angeles Times
A Valuable New Book Explores The Potential Impacts Of Intelligent Machines On Human Life Business Insider (David L)
How Owensboro tobacco grew a possible miracle drug for Ebola problem Kentucky.com. Chuck L: "Perhaps someone can offer some insight on whether this piece might be a head fake to draw attention away from the question of whether the Fed's involvement getting the allegedly untested Ebola vaccine to Brantly and Writebol et al is in fact the product of a weaponization program."
Oil and gas company debt soars to danger levels to cover shortfall in cash Ambrose Evans-Pritchard, Telegraph
ECB needs to talk about slack and not structural reforms Antonio Fatas
Sheep rustling and tool theft boost rural crime figures BBC
Gaza
Why Bomb Civilians? Ian Buruma, Project Syndicate

US Leaders Aid and Abet Israeli War Crimes, Genocide & Crimes against Humanity Jurist (1 SK)
Ukraine
Ukrainian army edges closer to Donetsk Financial Times

Ukraine crisis: the neo-Nazi brigade fighting pro-Russian separatists Telegraph (Unseld)

Map of MH17 debris locations (Chuck L)

Jeroen Akkermans RTL News Berlin (Chuck L) Hi res photos of MH17 debris (Chuck L)

Looting Ukraine The Browser (Richard Smith). From July but still germane.

Exxon, Rosneft in joint Arctic oil project despite sanctions on Russia South China Morning Post

Friedensnobelpreisträger appellieren an Russland die Ukraine und den Westen, die Gewalt in der Ukraine zu stoppen – Walesa macht Uneinigkeit des Westens für Ausweitung des Konflikts verantwortlich Focus. Unseld: "Focus,' a centre-right magazine features an appeal for peace /end of all violence in ukraine in its print edition, signed amongst others by Dalai Lama, Lech Walesa, Desmond Tutu."

UKRAINE-KRISE/Sachsen warnt vor Belastung der Ost-Wirtschaft durch EU-Sanktionen finanzen.net. Unseld: "Sachsen, an eastern German province, is warning: economic sanctions will hurt the eastern part of Germany too much."

German Economy Backbone Bending From Lost Russia Sales Bloomberg (Unseld)
Iraq
Big Brother is Watching You Watch
Noise Floor Exploring Unintentional Radio Emissions Melissa Edwards, DEF CON 21 (mellon). Reminds me why I use wired connections.

Senator Warns Fitbit Is A 'Privacy Nightmare' And Could Be 'Tracking' Your Movements Business Insider (David L)

Widespread Commercial Drone Flights Years Away — Regulators Wall Street Journal
Obama on the World New York Times. An interview with Thomas Friedman. Brace yourself.
The 'P3' dilemma: How effective are public-private partnerships? Pittsburgh Post-Gazette. I like the P3 nomenclature even less than "public private partnership" since it takes a deliberately anodyne label used to describe a particular form of looting, and then makes it insider-y. But the piece is otherwise instructive.
BOSTON UPDATE: Another Tsarnaev Friend Arrested, Another Government Leak WhoWhatWhy (Chuck L)
No Charges in FL Walmart Shooting Due to 'Stand Your Ground' YouTube (furzy mouse)
GUN Linux: On the range with TrackingPoint's new AR-15s ars technica
Letter to the CFTC on Position Limits and Aggregation Proposals Occupy the SEC. Occupy the SEC is alive and kicking!
Libor to FX Cases Drive Surge in Teamwork With Regulators Bloomberg
Fees boost private equity's Wall St clout Financial Times
Calpers Rethinks Its Risky Investments Wall Street Journal. A surprising error in this article. Claims CalPERS didn't make substantial investments in PE until the early 2000s. In fact, it was a significant investor well before then, and started investing in PE in 1990.
Why a $16 Billion Fine Is Chicken Scratch for a Big Bank Richard Eskow, Alternet (RR)
Class Warfare
Antidote du jour. Paul O: "Her name is Pip and she is a cross between a Whippet (mother) and a Bedlington terrier; a cross bread with some history in the UK originally bred for poaching and rabbiting – though in her case mostly for sleeping. Many would call her a lurcher though I believe the correct term may be whirrier."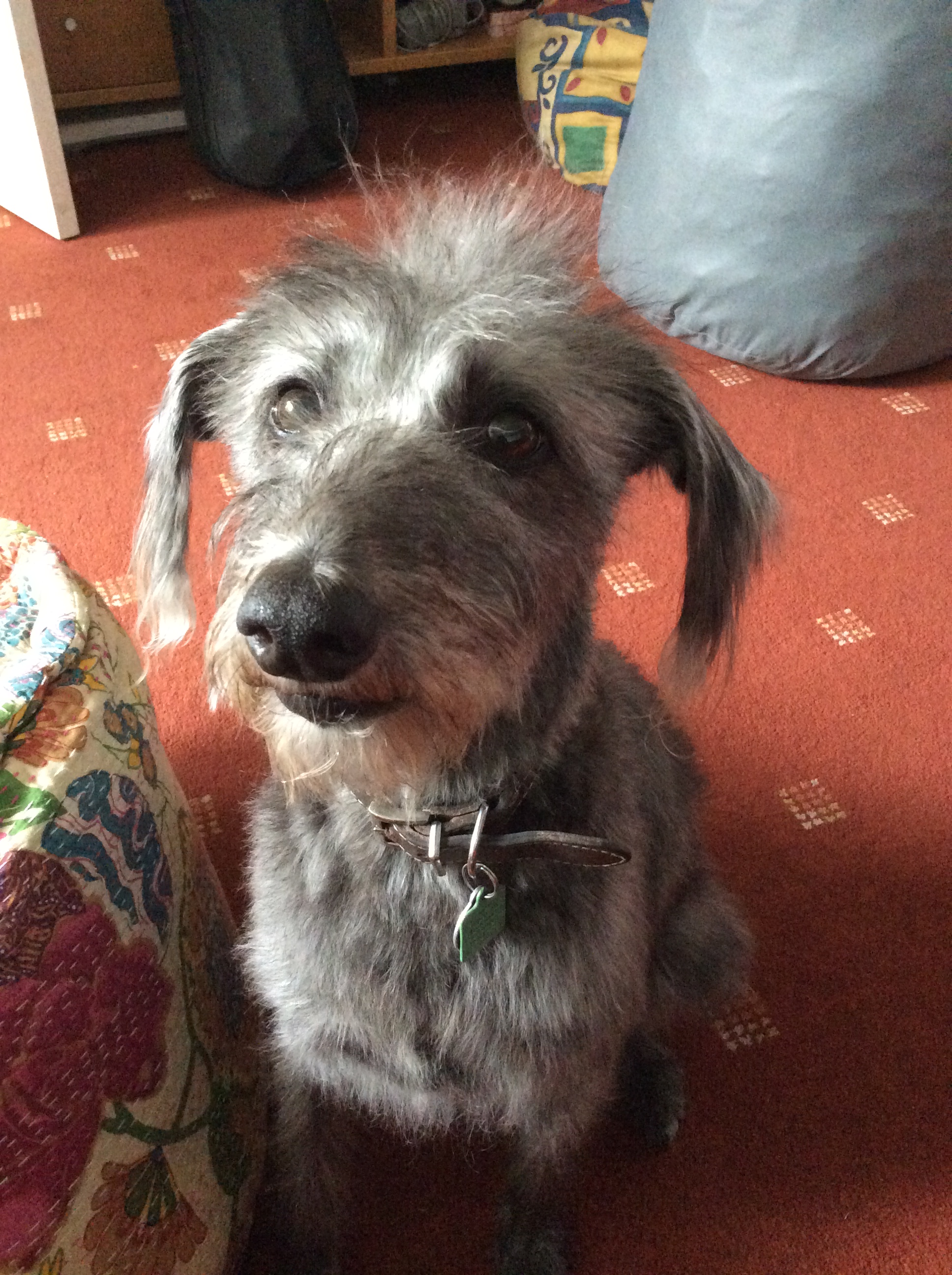 See yesterday's Links and Antidote du Jour here.