Horses' mobile ears are 'communication tool' BBC
The Weird Minutes Before Nixon's Resignation New Yorker
Digital disruption in the world's oldest profession Financial Times
Almost one in six doctor visits will be virtual this year ComputerWorld
Faith in Scientific Progress Decreases Eco-Friendly Behavior Pacific Standard (Lawrence R)
Dispute Between Amazon and Hachette Takes an Orwellian Turn New York Times
Saudi Arabia deports 'irresistible' men deemed 'too handsome' to women Telegraph (Chuck L)
"Social Engineering a Telemarketer" Chris Blasko (Bruce Schneier)
Ebola
Tracing Ebola's Breakout to an African 2-Year-Old New York Times

Fighting the fever Economist
Dim Future for Europe's Youth Wall Street Journal. This happened in Japan in the post-crisis era, in the form of the rise of "freeters".
Something's got to give in Italy: better it be Draghi with a bag of cheap loans Guardian
Gaza
Ukraine
US analysts conclude MH17 downed by aircraft New Straits Times (Chuck L)

Ukrainian soldier tells all Political Reality
Iraq
Obama vows limits as U.S. airstrikes in Iraq continue Washington Post

Are 'targeted airstrikes' as precise as is claimed? DW

Crisis in the Middle East: The end of a country, and the start of a new dark age Patrick Cockburn, Independent. A must read.

Isis consolidates Patrick Cockburn, London Review of Books. Also very informative.
Big Brother is Watching You Watch
John McAfee in surprise rant over Google and privacy BBC. This isn't a rant; it's articulate and persuasive. So is saying something even tamely critical of Google now a rant?

The NSA Secretly Tried To Delete Part Of A Courtroom Transcript It Deemed Classified Daily Caller

Bitcoin Suspected to Be NSA or CIA Project IBT. Warning: this verges on CT, but the intelligence services have done lots of stuff that would be assumed to be CT until the facts were later exposed, so I'll leave it to readers to debate this one.
Obamacare
Obamacare typo costs Vegas family $1.2 million Las Vegas Review Journal. The horror stories that Lambert anticipated are starting to come in.

ObamaCare Clusterfuck: Ginormous medical bills because Nevada Health Link can't fix a typo Corrente
Beyond Torture: The CIA's Shameful Kidnapping of a 12-Year-Old Girl Atlantic (freso dan)
Has the 'Libertarian Moment' Finally Arrived? New York Times Lambert: "Well, this is horrible. I remember exactly the same kind of stories about young Conservatives, back in the day. The fact that they're funded by the most noxious squillionaires imaginable is mentioned in passing, as a sort of happy accident."
NYT Sunday Magazine Falls Hook, Line and Sinker For Libertarians' Big Propaganda Lie Alternet
Blame game follows tea party defeats Politico. Note that this is the lead story on the site.
Midterms approach with no dominant national theme high on voters' minds Washington Post
Flipping Schools: The Hidden Forces Behind New Jersey Education Reform TruthOut
Shock Doctrine 4: Hostile Takeover Nattering Naybob. On Detroit.
What I Could Not Tell The Jury in Decatur Housing Justice Foundation
A Corporate Tax Break That's Closer to Home Gretchen Morgenson, New York Times
Class Warfare
How rural poverty is changing: Your fate is increasingly tied to your town Washington Post

Bare shelves for Market Basket as employees and shoppers unite in profit-sharing fight PBS (Carolinian)

Unions That Used to Strike Jacobin
Antidote du jour: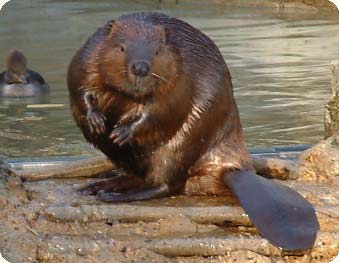 See yesterday's Links and Antidote du Jour here.