Wine regional 'fingerprints' found BBC. Science confirms terroir.
Techno-Archaeologists Used an Abandoned McDonald's to Hijack a Satellite Vice
Robin Williams Found Dead From Apparent Suicide Gawker
New Wave of GMO Crops Poised for Approval Despite Public Outcry EcoWatch (furzy mouse)
The Science Behind Those Never-Melting Ice Cream Sandwiches Consumerist
At Heart of Ebola Outbreak, a Village Frozen by Fear and Death New York Times
Why it's easier to rob bitcoins than banks MarketWatch
The truth about Australia's unemployment rate 'shocker' Steve Keen
Loose policies from Beijing help pump the credit bubble Walter Kurtz
Italy slips again into recession: time for Renzi to re-focus his reform plans? Open Europe
Gaza
The Gaza Carnage Must Stop Triple Crisis
Gaza homes 'uninhabitable' as tens of thousands come back to rubble Guardian
Ukraine
Up to 1Mln Ukrainian Refugees May Flee to Russia During Donetsk, Luhansk Assault Strategic Culture Foundation
Russian Intervention in Ukraine Is Likely, NATO Says New York Times. Um, they would say that.
Iraq
Big Brother is Watching You Watch
Irrational Fear of Risks Against Our Children Bruce Schneier

Surveillance Court Judge Criticized NSA 'Overcollection' of Data Wall Street Journal

Federal judge rules that U.S. can keep surveillance court orders secret Reuters
Obama Admits Arming Moderate Syrian Rebels Has 'Always Been A Fantasy' DSWright, Firedoglake
CIA's Torture Pushback Gets More Artful Marcy Wheeler
Obama and the Revival of Wall Street CounterPunch (tongorad)
The Fire Sale of the Post Offices Consortium News (furzy mouse)
Higher Housing Costs Aren't Likely to Fade Soon, Cleveland Fed Study Says WSJ Economics
JPMorgan to Sell 50% of Buyout Portfolio to Two Buyers Bloomberg
Exclusive: Standard Chartered To Scour Records For Money Laundering, With Penalty At Stake Reuters
The Wall Street Hype Machine Suddenly Breaks Down Wolf Richter
The battle over chat in finance Economist
Exclusive: Private Equity Seeks Assurances From U.S. Regulators Over Loans Reuters. Remarkably cheeky, but that should come as no surprise.
Hidden Financial Bombs: Margin Calls Hit Hedge Funds Speculating in Freddie/Fannie Bonds With High Repo Leverage David Stockman (furzy mouse). Not quite right on the structure, but the big issue is the denouement.
Markets enter the 'Great Frustration' phase Financial Times
Versailles Watch
Pritzker sells Gold Coast mansion for $7.4 million Chicago Tribune (optimader)
Class Warfare
Equality lacks relevance if the poor are growing richer Deirdre McCloskey, Financial Times. Uh, no. All sorts of data shows more unequal societies score worse on social wellbeing metrics, including shortening the lifespans of the wealthy.

Inequality – a key issue of economic research Frances Coppola, Pieria
Nassim Nicholas Taleb's list of sins on one index card
Antidote du jour: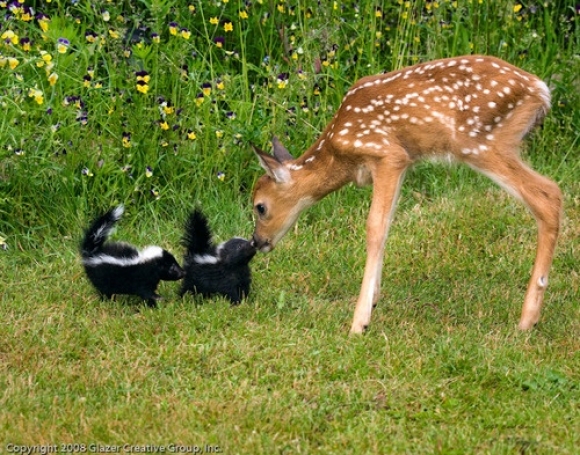 See yesterday's Links and Antidote du Jour here.