Dear readers, I can't recall war-related news so dominating Links by virtue of its prominence in the media (and in the world). Sad times and tragic for those who have the misfortune to live in the wrong places.
How to Use Your Cat to Hack Your Neighbor's Wi-Fi Wired
Bacon-fueled motorcycle goes whole hog Grist
Rabid free-marketeer subsidised by mum Daily Mash
Peru Has Reopened Its Office of UFO Investigations Vice
The War Photo No One Would Publish Atlantic
Disaster at the Mount Polley Mine (BC): Update KateCA, Firedoglake
WHO declares Ebola global emergency Financial Times
Spreading Ebola epidemic has widening economic ramifications Nikkei
'We're f*****': Climate change will be catastrophic for mankind after study reveals methane leaking from the Arctic Ocean, scientist warns (Li)
Military hammer makes everything look like a nail Asia Times
Rare diary gives details of life under Khmer Rouge Associated Press
Gold Daily and Silver Weekly Charts – Argentina Chastised By Judge Griesa For Speaking Out Jesse
Gaza
US, UN condemn new Gaza violence BBC

150 + International Legal Experts: Israel Has Committed War Crimes … Should be Referred to the International Criminal Court George Washington
Ukraine
Iraq
Imperial Collapse Watch
Death Knell in Fine Print USC Center on Public Diplomacy

The West on the wrong path Handelsblatt. Sorry for the failure to give hat tips, but this article got a record number. Note that Handelblatt is center-right.
Big Brother is Watching You Watch
NSA, struggling to recruit top talent, turns to Silicon Valley Reuters. EM: "Making nice-sounding noises while the mass surveillance continues apace."

Did Anthony Coppolino Fib about NSA's New Architecture? Marcy Wheeler
Legal student uses 'cute EU privacy laws' to take on Facebook Financial Times. This is not just any student.
NY TIMES Commits "Journalism", Begins Using 'Torture'. Daily Kos
Migrant courts bring new problems Guardian
Expert: Out of 1 Billion Votes in 14 Years, Just 31 Incidents of Voter Fraud That MIGHT Have Been Stopped by Polling Place Photo ID Restrictions Bradblog
Manhattan DA Subpoenas Parody Twitter Account Over Obvious Brooklyn Bridge White Flag Joke Gothamist
Green Billionaires Club? David Vitter Owns Stock in Coal Utilities Fighting EPA Carbon Rules DeSmogBlog
Judge Overturns Fort Collins Five-Year Fracking Ban EcoWatch
Making Sense of the US Oil Story Gail Tverberg (Peter W)
White House Delays Proposal To Reclassify 'Factoryless Goods Producers' David Sirota, IBT
Junk-Bond Turmoil just Preliminary, "The Real Panic Will Come With…" Wolf Richter
Corporate 1% in U.S. Gets Wealthier While Cash Piles Up: Economy Bloomberg. (Joe Costello)
Wall Street Gift: GOP Suit Aims To Overturn SEC Anti-Corruption Law David Sirota, IBT
Versailles Watch. Extremely conspicuous consumption merits its own category.
Kumbay-OMG! A $16,000 price tag for summer camp CNN
Class Warfare
100 Best Novels in English, Since 1900 CounterPunch. I'm sure readers will nominate their favorite sleepers as additions. Off the top of my head, Somerset Maughm's The Razor's Edge isn't beautifully enough written to make this sort of list, but it's still a great read. I also have a weakness for Keri Hulme's The Bone People. And one of my favorite books was written in French, Memoirs of Hadrian, by Marguerite Yourcenar, so it's not a candidate. I'm not a huge fan of To Kill a Mockingbird, but its omission seems odd, although it may not skew highbrow enough for this compilation.
Antidote du jour: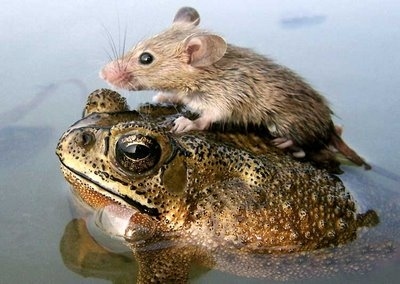 See yesterday's Links and Antidote du Jour here.