ISIS
Obama and Biden share a meal: "D'Anjou pear salad and Chilean sea bass" [Moon of Alabama]. What, no blood pudding? Anyhow, "I Want Candy". "Fight ISIS together with whom?" [Moon of Alabama]. Kerry says we'll have a "broad coalition" [CNN]. Haven't we tried that? Kerry says we're going to train Iraqi security forces [New York Times]. Haven't we tried that? (We so dodged a bullet in 2004.) Reid: Equip and train Syrian rebels [Roll Call]. Haven't we tried that? But propaganda works, Americans feel "far less safe" [McClatchy]. And it's the only thing that does, apparently. I'll be walking round town looking for "sleeper cells" tonight, and then checking under the bed [The Intercept]. No doubt the FBI is organizing one or several. Or perhaps they've privatized that function. Ka-ching [The Intercept].
Cuomodammerüng
"The truth is a powerful weapon. We know how we overwhelmed the Atreides. Hawat knows, too. We did it with wealth." –Baron Harkonnen, Frank Herbert's Dune.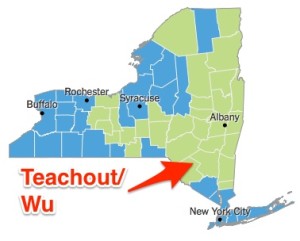 Cuomo spent 40 times as much for each vote as Teachout [WaPo]. A pro-Teachout pre-election pull put her at 26% [MSNBC]. She got 34.3% [New York Times]. Impressive.
Even more impressive is the county map: Green for Teachout/Wu, blue for Cuomo. That should give county chairs more degrees of freedom, even if Cuomo's on the phone this morning blustering and threatening. And Cuomo doesn't seem to have been especially ethical in his choices for putative endorsements in his marketing collateral [New Yorker].
"Damn good show," as Teachout says [Capital New York]. Late start + no name recognition + very little money + establishment corruption + leftish policies = 34% of the vote against an extremely powerful sitting Governor [Daily News].
If only Brooklyn and Manhattan had listened [WSJ]. Oh, and Working Families Party dumping Teachout was "a gift to us all" [Ithaca Journal].
UPDATE NC interviews with Teachout and Wu (NC blushing modestly here).
Ferguson
Personally, I regard the outcome in Ferguson as one small victory for strategic non-violence, however achieved [Truthout]. And when I say "however," I do mean "however" [Black Agenda Report]. The Ferguson City Council meets for the first time since the cops whacked Michael Brown and then left his body in the street in the summer sun for four hours; more eyewitnesses have come forward [St. Louis Post Dispatch]. The Council has hired a PR firm and is proposing reforms [Reuters], including a police review board [FOX]. Attendance was good [Boston Herald]. So take the reforms, ask "What have you done for me lately?" and demand more. Immediately. Meanwhile, the Senate is reviewing the militarization of the police [New York Times]. Finally, "Local police dept. receives surplus aircraft carrier from Pentagon" [Chattanooga Bystander]. And From the Department of Propositions That Prove Themselves, see the story here, then the comments [The Blaze].
MH17
The Dutch Safety Board's preliminary report [pdf]. A good explainer [Guardian]. The nut: "High energy objects" [WSJ]. The cockpit suffered some of the worst damage [Telegraph]. Investigators did not visit the area because of fighting, but used photographs of the wreckage [BBC]. The scene was picked apart; the truth will probably remain "elusive" [Time]. Except to the intelligence agencies of all the powers, who had the airspace wired to the gills.
New of the Wired 
If your Internet is even slower and flakier than usual, despite its high cost, here's why [ABC].
* * *
Readers, feel free to send me (a) links, and even better (b) sources I should curate regularly, and (c) images of plants; I now have some of yours to choose from, and I'll start running them. Vegetables are fine! See the previous Water Cooler (with plant) here. Don't mail Yves! And here's a plant (a sycamore from Paris, via Kurt Sperry):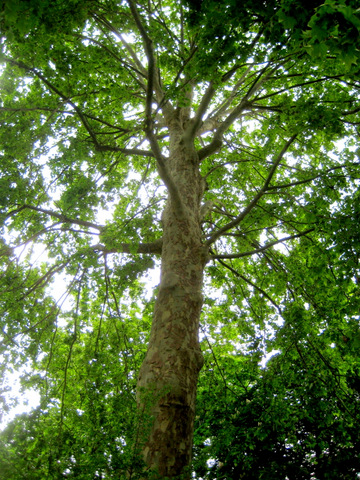 And more plants, please! Bigger images (say, 1200px or thereabouts) preferred. Thank you!
If you enjoyed Water Cooler, please consider tipping and click the hat:
Talk amongst yourselves!