By Lambert Strether of Corrente.
Climate
310,000 in "People's Climate March," Manhattan. Impressive, but I remain deeply prejudiced against giant puppets [Newsweek]. Oddly, or not, the shouting heads on Sunday morning didn't mention it, and the nightly newscasts almost entirely ignored it [HuffPo].
"These upstarts like 350.org ("rowdy greens," with small "g") are brushing aside the staid Washington lobbying strategies of groups that failed to pass a climate bill in 2010″ [Politico]. But Democratic strategist Chris LeHane says Democrats are making climate a wedge issue [NPR].
Holding large rallies doesn't always result in political change [Juan Cole].
UN Climate conference, the occasion for the march, has an impressive guest list, which does not include the President of China or the Prime Minister of India [WaPo]. And the impact will be tough to measure [National Journal].
Could fighting global warming be cheap and free? [Krugman, Times]. For whom?
ISIS
As once said about Prussia, ISIS may be less a state with an army than an army with a state [War on the Rocks]. Anyhow, they're Sunnis, so let's buy them (again) [New America  Foundation]. Anyhow, are they really coming here? [CNN (!)]. This trove is all old-ish (pre-Labor Day), and it's interesting to contrast these articles to the febrile hysteria prevailing today. 
More recently, the thread of "home-grown terrorism" is overblown [Weekly Wonk]. Then again, "Fear, doubt, uncertainty. That's how we rule!" [Moon of Alabama].
Stats Watch
Existing home sales fall as investors pull back [Christian Science Monitor]. The bright side: Stupid money moves in.
Dudley speaks: "While the New York Fed president said that he would like to leave the zero bound as soon as appropriate, he also said that there are many reasons to be patient before the first rate hike" [Bloomberg]. Dudley: "We need the economy to run a little hot for at least some period of time to push inflation back up to our objective" [Economic Times of India]. " it would be nice to see some sufficient progress in terms of the economy , the labor market and inflation to be able to raise interest rates in 2015″ [WSJ]. So that's alright, then.
2014 and 2016
Vermont alt-weekly unearths the album of folk covers Sanders cut the record in 1987 while serving as mayor of Burlington [Seven Days]. Let the oppo begin!
Deeply principled libertarians give Ron Rand Paul a pass; he's the lesser evil [Politico].
Hillary Clinton, having visited Iowa visits New Hampshire [NH Journal]. The Journal points out the "Ready for Hillary" has been active in New Hampshire for a year.
The Senate's natural division is very close to 50/50, says political scientist [National Journal]. Sounds like a duopoly, no?
U.S. Census
A new release of Census data, and a lot of explainers:
The gap between the top and bottom income percentiles did not change significantly from 2012 to 2013 [MSNBC]. Hispanics are the only major racial or ethnic group to see a statistically significant decline in its poverty rate [Pew]. Handy chart.
Toledo's poverty rate has increased [Toledo Blade]. More children in Buffalo live in poverty [Buffalo News]. South Carolina's poverty rate has increased for families and children [Anderson Independent]. Manhattan the biggest income gap of any county in the country [New York Times].
Seattle has the greatest rent hikes [Seattle Times].
Census data scandal on falsification of employment before the 2012 election "not as bad as we initially thought," says a Republican (!) [FCW].
And here's a handy tip sheet of upcoming Census publications [Insurance News].
News of the Wired
* * *
Readers, feel free to contact me with (a) links, and even better (b) sources I should curate regularly, and (c) to find out how to send me images of plants. Vegetables are fine! Fungi are deemed to be honorary plants! See the previous Water Cooler (with plant) here. And here's today's plant: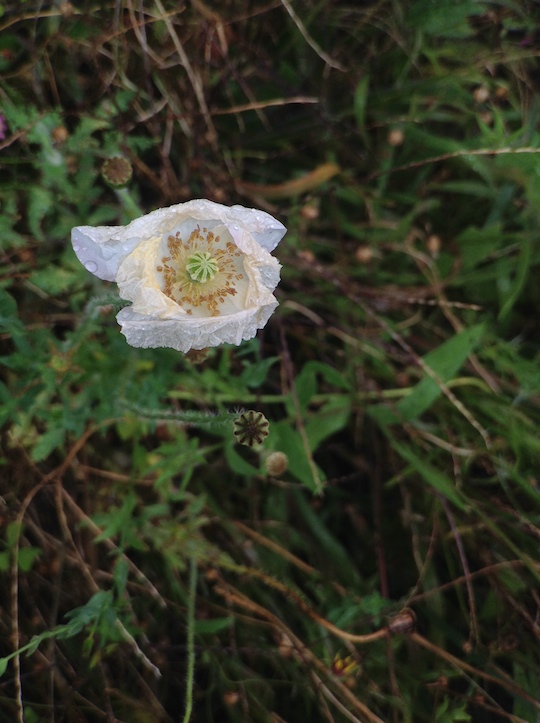 If you enjoyed Water Cooler, please consider tipping and click the hat:
Talk amongst yourselves!