By Lambert Strether of Corrente.
Scotland: The Day After
How Scotland voted, by jurisdiction ["Taking the no road," [Economist], and class [Economic and Social Research Council]. From the latter:
On average, only 32% of freehold home owners support independence compared to nearly more than half of people who rent their property from a council or housing association. One possible explanation for these differences is the circulation of reports claiming that mortgages will become more expensive and house prices may fall if Scotland becomes independent.
So TARPing works?
Nationalist leader Salmond steps down [BBC]. Weird. Prime Minister Cameron faces a revolt from Tory backbenchers over pre-referendum "bribes" to Scotland [Telegraph (link fixed)], and Tory proposals to "restrict the rights of Scottish MPs over England-only legislation" [Guardian], a.k.a "the West Lothian question" [Guardian]. Labour has more than 40 Scottish MPs. Cameron promises devolution reforms by next May's election [Globe and Mail]. But Labour leader Miliband wants a constitutional convention [BBC]. 
Meanwhile, secession polls at 25% in the U.S., highest in the Southwest [Reuters].
ISIS
"What came through strongly to me in this day's work, was the unreality of the whole thing" [Sic Semper Tyrannis]. Well, the wedding parties blown to pink mist probably won't share that view, at least in their last moments, but I do see what the poster means.
DOD to train 5,000 Syrian rebels against ISIS. Saudis have "volunteered" to host the program on their territory [New York Times]. I genuinely don't get this "training" thing. The US just lost two major wars: Iraq and Afghanistan. What is this, those who can't do, teach? How come we don't do Vladi a solid for getting rid of Syria's chemical weapons, "train" those Maidan dudes with the trebuchets, and airdrop them into Mosul? One stone, so many birds.
But are we in a war? The DOD hasn't named ISIS thing Operation Cataclysmic Turkey, or indeed anything. And "the more the president and his aides have talked, the more confusion they have sown" [Times]. Are we sure that's a bug?
ISIS releases first-person shooter [New Yorker].
And highly touted terrorist prospect weighs multiple recruitment offers [The Onion].
Stats Watch
Leading indicators, August: "Edged" 0.2% higher, although 0.4% expected, signaling the crapified new normal, forever, if we're lucky moderate growth. Biggest weakness: real economy housing permits. Biggest strength: financial manipulation "the yield spread, which reflects the Fed's still stimulative policy" [Bloomberg]. This is called "gaining traction" [Heavy Duty Trucking].
FOMC: [CNBC] ran a diff on this month's statement and last month's, so now you can compare the boilerplate. Clever!
2014 and 2016
That lovable goof, Joe Biden, is at it again ("Shylock") [Politico]. And on the Republican side, Chris Christie is a self-popping balloon [Corrente].
The people who brought us Obama really hate Hillary [The Hill]. And they'll leak a private mailing list to show how much!
And for those who came in late, the "dark art" of "oppo" [Politico].
Annals of Outright Corruption
Husband-wife team looting the NSA? She's got the title (Director of the Signals Intelligence Directorate), he's got the business (DRS Signal Solutions) [Buzzfeed]. Of course, it's all sekrit, so we can't be sure. So Annals of Innocence, Perfected.
News of the Wired
* * *
Readers, feel free to contact me with (a) links, and even better (b) sources I should curate regularly, and (c) to find out how to send me images of plants. Vegetables are fine! Fungi are deemed to be honorary plants! See the previous Water Cooler (with plant) here. And here's today's plant (jsn):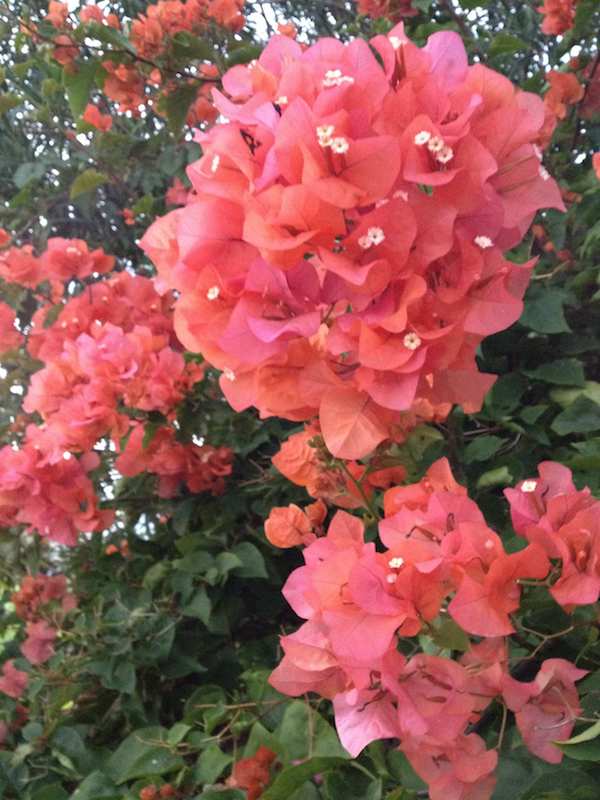 If you enjoyed Water Cooler, please consider tipping and click the hat:
Talk amongst yourselves!