This is Naked Capitalism fundraising week. 121 donors have already invested in our efforts to shed light on the dark and seamy corners of finance. Join us and participate via our Tip Jar. Read about why we're doing this fundraiser, what we've accomplished in the last year, and our current target.
By Lambert Strether of Corrente.
Hong Kong
Demand of Occupy Central + Hong Kong Students Association becomes for CY Leung to step down by October 10, as Wednesday marks the 65th anniversary of the founding of the PRC [Time].
Traders from New York brokerage grill thousands of sausages for protesters [Bloomberg].
Excessive force from Hong Kong police brought more thousands to the protests, and its not clear what the remaining options for the PRC are [Asian Correspondent]. One might wonder if they are taking lessons, for good or ill, from the sunflower movement that occupied the Taiwanese parliament for a month [The Diplomat]. Despite the upheaval, Taiwan is quite stable, says Taiwan state media [Focus Taiwan]. 
Or not! "Is Xi losing control of China's 'peripheries'?" That is, Hong Kong, Xinjiang, Taiwan [The Diplomat]. At least in Hong Kong and Taiwan, "one country, two systems" is showing signs of strain [The Diplomat].
Or not! The best thing the United States could is not not meddle, but of course not; see this on funding of "university students" from the National Endowment of Democracy (ugh) [Moon of Alabama]. (In this connection, it's interesting that the student faction moved first, and that Occupy Central moved up its timetable because of them. A caveat that as always, I care a lot more about what the people in the crowds are doing; a form of "cool hunting," you might say. "Deep state" actors are just grey bureaucrats consumed by factional infighting, like everywhere else, after all. Moon of Alabama predicts violence, based on the NED's playbook, and he could be right. It's always easier to foster and hire goons — and keep the puppet strings tight — than it is to elevate democratic norms, after all.
2014 and 2016
Ted Cruz and Rand Paul have issues with their fathers [National Journal]. Like Obama, Bush the Younger, Clinton….
The Mittster: He's tanned, rested, and ready [HuffPo].
Stats Watch
Redbook, week of 9/27: Year-on-year sales growth picked up to 4.3% from 3.7%, fueled by deep discounts, primarily of staples [Bloomberg].
Consumer confidence, September 2014: Consumer confidence suddenly reversed course, falling to 86.0 from August's revised recovery high of 93.4. Weakness is centered in expectations [Bloomberg]. Why the upsurge in staples? Hoarding sacks of potatoes because winter is coming?
Rapture Index closes down 1 on Israel [Rapture Index]. Because the situation in Israel has stabilized, the rapture is less likely. Hence, the rapture index is down.
Fracking
The EPA is considering rules to require disclosure of chemicals in fracking fluid [Chemistry World]. Your trade secrets vs. our drinking water. "I'm thinking…." Here is the rule [EPA].
Study: Do not treat fracking waste in municipal systems and release it into rivers; it's got heavy metals and halides in it! [Science 2.0].
Ohio has the worst fracking disposal practices [EcoWatch]. 
Judge refuses to halt tracking in Nevada [USA Today].
Iowa counties do well by "keeping it local" when regulating frack sand [Gazette].
News of the Wired
California passes Yes means Yes law [Bloomberg]. Guys: All you gotta do is not hassle a drunk girl into bed. Is that really so much to ask?
The "Internet of Things" turns out to be shutting down your car remotely if you're late on a payment [Pando Daily]. 
45,000 requests per hour to join overwhelm anti-tracking platform Ello [Ad Week]. I guess there's demand…
The sound so loud that it circled the Earth four times [Nautilus].
Owners should consider limiting themselves to a single cat per home [Independent]. Controversial!
Changing our dumb discourse on austerity [Down with Tyranny].
"' Elon Musk said to me, laughing. '" [Aeon]. Pretty much sums up the squillionaire worldview, doesn't it? Musk want to send a million people to Mars. Do you think you'll be one of them? Maybe the Earth's owners could give consider to unfucking the Earth, instead of turning it into a blasted ruin and then leaving it? Just a thought. Honestly, if there's any kind of extraterrestrial intelligence watching us, I wouldn't let us off planet. Clean up the mess, first!
* * *
Readers, feel free to contact me with (a) links, and even better (b) sources I should curate regularly, and (c) to find out how to send me images of plants. Vegetables are fine! Fungi are deemed to be honorary plants! See the previous Water Cooler (with plant) here. And here's today's plant: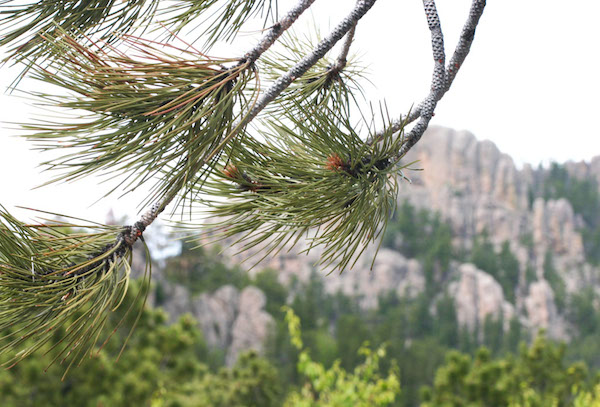 Talk amongst yourselves!