If you didn't get the memo, here it is: "American employers hired fewer workers than forecast in August and the jobless rate dropped because people left the workforce." "The 142,000 advance in payrolls (is the) smallest this year and lower than the most pessimistic estimate in a Bloomberg survey" [Bloomberg. (Sorry for the auto play, but it does start with "pretty big miss")]. "OK, not good enough, as almost always" [Atrios]. A fine example of messing with the baseline [WaPo]. What the economists say: "Fluke." "Volatile." "Subject to revision" [Bloomberg]. Will Mandy Rice-Davies please pick up the courtesy phone?
"The falloff was widespread across industries." "The remarkably weak GDP growth in this recovery is consistent with the extraordinarily weak job growth" [Dean Baker, in excellent explainer]. "The labor force participation rate was down from 62.9% to 62.8%" [Forbes].
So "famously dovish" Janet Yellen won't raise rates [Forbes]. And so "markets actually liked Friday's report, pushing stock futures higher" [CNBC]. So that's alright then.
Nice timing for the mid-terms, eh? Jason Furman supplies the White House talking points: "Although the pace of job gains in August was below recent months, the broader trends are moving in the right direction" [White House]. Jam yesterday, jam tomorrow…. 
Ukraine
Ukraine and the pro-Russian "rebels" have signed a ceasefire [BBC], and apparently the shelling and the explosions have died down prior to the agreed 1500 GMT time [Reuters].  The agreement is for a standstill one, and includes a prisoner swap [RIA Novosti]. Remarks the Saker: "This is the easy part" [Vineyard of the Saker]. 
Meanwhile, NATO approves a strike force of 10,000 [Canada.com], coordinated across seven nations, to "send a message" [FT] to Russia. But it's not clear what message is being sent, other than to arms dealers, given the Pentagon's view that the Russian forces "arrayed along the border are "exceptionally capable" [WSJ].
Finally, Putin — Hail Cthulhu! — looks to be sitting in the catbird seat. Crimea has marginalized his domestic opposition [LSE Europp]. And it looks like Putin successfully doped out the correlation of forces, in what those clever Brits call his "warped calculus" [Economist]. "The problem is not Obama; it is America. Over the last sixty years, and in particular over the last thirty, America has thrown away almost all the once vast leverage it enjoyed to set the global diplomatic agenda" [Forbes, and read on; the reasons are not Forbes-ish]. Perhaps that's why NATO told Obama to "shove it" on ISIS [Moon of Alabama].
And here's a dilly from the IMF: "We would suggest that you refer your questions on bank asset audits to the Ukrainian authorities" [Dances with Bears (Michael Hudson)]. What could go wrong? (Style note: Observe The Beltway Subjunctive: "would suggest." The value-add over "suggest"? None, except to suggest that the speaker represents Very Serious People.)
Cuomodammerüng
Here's another (ha) good interview with Tim Wu [New York]. And yet another [Slate]. "[WU:] I challenge [Cuomo] to have the courage and decency to address us by our names" [Daily News]. Wu's got game.
Meanwhile, every Democrat north of the Tappan Zee bridge is endorsing Cuomo and Hochul today, in a 6500-word release [Democrat and Chronicle]. Hillary Clinton is doing robocalling for Hochul and Cuomo [Politics on the Hudson]. Meanwhile, Teachout debates an empty chair. Hilarity ensues, as hacks Democratic operatives respond [Capitol Confidential]. Anyhow, all those Dems must be pretty confident that the Moreland Commission corruption investigation isn't going anywhere [Daily Kos, of all places]. #awkward.
Fun with Maps
For good and ill, we're in a golden age of data, a golden age of mapping, and a golden age of mapping data. New mapping technology may narrow the search space for MH17 [Economist]. Mapping and aerial photography help us tease out structural issues in the "rotting suburbs" of Ferguson [Buzzfeed].  Walking helps us think, and walking helps us write, because both are about choosing paths and constructing mental maps [New Yorker] (includes Nabokov's map of Joyce's Ulyssses). And since you English majors are still reading, here's a gorgeous map of literary London: [Independent].
News of the Wired
* * *
Readers, feel free to send me (a) links, and even better (b) sources I should curate regularly, and (c) images of plants; I now have some of yours to choose from, and I'll start running them. Vegetables are fine! See yesterday's Water Cooler (with plant) here. Don't mail Yves! And here's a plant (hat tip Abynormal):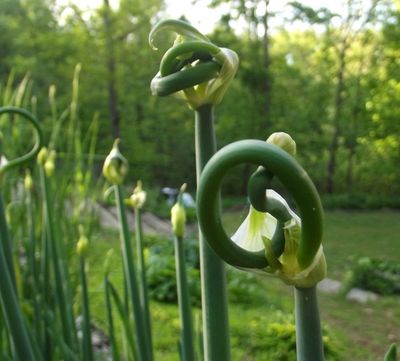 Readers, do you prefer the full size, or this smaller size? I'm inclined to prefer the smaller.
If you enjoyed Water Cooler, please consider tipping and click the hat:
Talk amongst yourselves!