Chocolate mogul Poroshenko visits Mariupol and pledges to defend it, as ceasefire termed "shaky" by OSCE (Organization for Security and Cooperation in Europe) chair Switzerland [Reuters]. And so it should be shaky, if it's not a cease-fire but a time-out or, at best, the half-time festivities [Moon of Alabama, who links to the texts of the agreements]. 
There are reports of shelling near Donetsk airport [AFP]. Russian station NTV reports on the burial of Russian "volunteers" who died fighting in Ukraine, says [NPR]. If Serbia had a Facebook button for its relationship with the EU, given its patron Russia's strongly held views on Ukraine, the button would read "It's complicated" [InSerbia], especially if there are Serbian Chetnicks "defending" "Russian brethren" in Eastern Ukraine [Deutsche Welle]. 
Meanwhile, a Russian analyst mordantly points out that it would be a good "confidence-building measure" if NATO cancelled upcoming military exercises in Ukraine [RT]. Perhaps when the US and Ukrainian navies complete their "drills" in the Black Sea, which started today? [Stars and Stripes]
Finally, just as Road & Track had an unexpectedly amazing piece of Ferguson, so ESPN  has a report from the ground by Coleman Collins, an American basketball player who came to play in Donetsk: "[I]t has a hard charm under its surface…. Think 1970s Pittsburgh"; read it [ESPN (lolcar)]. Oh, and did the "Masons" invent the Mason Jar? Kudos, if so, from canners everywhere [Vineyard of the Saker] #Justsaying.
Cuomodammerüng
Here's the text of Hillary Clinton's robocall for Cuomo [Capital New York, MS]. Tea-leaf time: Hillary is risk-averse, so Cuomo's doing fine. But Cuomo's mentioned once, and Hochul three times, which suggests that Wu has some traction. If Wu wins, that would wreak havoc (how) on New York's complicated ballot line, in a good way [Daily News].
Best headline EVAH: "Zephyr Teachout: My qualifications? I'm not under federal investigation" [Daily News]. But it would be totes embarrassing to Hils if Federal Prosecutor Preet Bharara slapped the cuffs on Cuomo before or even after the election, now that she's endorsed him. So presumably that's not on. IIRC, Chuck Schumer is Bharara's Godfather; did somebody have a quiet word?
Finally, in a low turnout campaign anything can happen — Thanks, liberal Democrat Mayor DeBlasio [waves]! — says the Teachout campaign, and they need only 350,000 votes to win [Poughkeepsie Journal].
2014 and 2016
[Pause to claw at my eyeballs. There.]
Hillary Clinton's New Year's resolution will be to tell us whether she's going to run in 2016 [Daily Mail]. Mitt Romney says that although "my time has come and gone" [MSNBC] there's "no question" he'd be a better President than Hillary [CBS]. Well, I suppose he could be persuaded to run for the good of the country, then. 
The 2014 mid-terms won't be a "wave election" [National Journal]. TPM uses the word "disruption" to describe DSCC's campaign tactics [TPM]. Not "innovative," fortunately.
In Arkansas, 2012 Obama campaign-style "community organizers" are at work, with 39 offices, whose locations are "closely guarded secrets" [Atlantic]. Sounds more like the D's are parachuting in precinct organizations, to me, but maybe it will work; there seemed to be some positive effect  using the same techniques to sell insurance, at least for Covered California. Will they have walking around money? 
Meanwhile, Arkansas Republicans have countered the Democrats by suppressing the Tea Party in favor of "moderates" [Seattle Times]. But will that mean that disaffected Republicans will stay home to teach their party a lesson? [WSJ]
And here's a useful piece of polling methodology from May [Politico].
Economic Statistics
Here's a handy economic calendar [Bloomberg]. We'll track these releases and post on them here, on the same day if the 2:00 deadline permits (modulo things like T-Bills). If readers want us to track other release dates, please leave them in comments! 
Our Famously Free Press
I've noticed several examples of actual, large-scale, long-form investigative journalism from old-line press organizations lately: "Water's Edge" [Reuters], in rising sea-levels; "Contract to Cheat" [McClatchy], on corruption via "misclassification" in Obama's stimulus package; and "Stop and Seize" [WaPo], about cops shaking down citizens for cash, as if we'd turned into a corrupt third-world country, or sumpin'.
I wouldn't go so far as to use the words "turnaround," but it might just be that news organizations — and newsrooms — hit bottom and have figured out a business model for actually reporting. (Here I'll take a moment to whine that all three series have "mobile first" layouts that are super-hard to navigate, read, quote, and link to on a laptop. I get that kidz these days wanna use those damn cellphones for everything, but — listen up, designers — isn't the point of a "responsive" layout to actually respond to the medium being used? And don't talk to me about budgets. These projects are well-funded.)
A few other random notes on the press as the deadline clock ticks down: A fine explainer on how American news looks in other countries, triggered by that cute Vox story on Ferguson [CJR], although Vox really should be slapped around for "the worst info graphic ever" [Mathbabe]. And a heartwarming, and important, story, tweeted by James Risen [Romanesko].
And if Jeff Bezos thinks he's going to buy influence by turning WaPo into a better version of every Beltway wannabe insider's favorite daily shopper, Politico, he should think again [Corrente].
News of The Wired
* * *
Readers, feel free to send me (a) links, and even better (b) sources I should curate regularly, and (c) images of plants; I now have some of yours to choose from, and I'll start running them. Vegetables are fine! See the previous Water Cooler (with plant) here. Don't mail Yves! And here's a plant (Mark Hayes):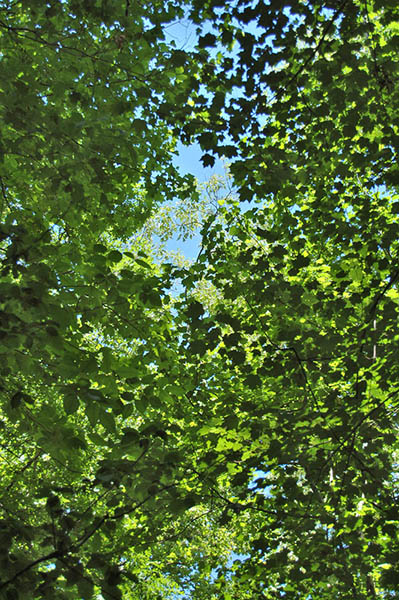 I'm using the smaller size image; I need to remember how to implement the "Click for a larger version" functionality in WP.
If you enjoyed Water Cooler, please consider tipping and click the hat:
Talk amongst yourselves!