Blind and leading the band: Jose plays hot jazz piano at nine years old Guardian (Chuck L)
Publication Bias in Psychology: A Diagnosis Based on the Correlation between Effect Size and Sample Size PLOS ONE. Lambert: "Pervasive publication bias."
Group looking to fund cloud water harvesting project PhysOrg (Chuck L)
The End of Fracking Is Closer Than You Think Vice
Apple Pay Could Make You Poorer Bloomberg
Lawsuit claims Uber denied service to the blind, put a dog in the trunk Pando. Article annoyingly defends general principle of circumventing regulations while not liking this outcome. Sorry, you can't have it both ways.
Google warned of harder line from EU Financial Times
Contour Crafting. Chuck L: "A potentially very disrupting technology."
Chinese majority expect war with Japan Financial Times
Can Japan raise sales tax again as economy splutters? Nikkei
Yanis Varoufakis on Europe in Trouble RT
Scotland
Ukraine
Putin Oil Deals With Exxon, Shell Imperiled by Sanctions Bloomberg

Uncle Sam Does Ukraine Counterpunch

Russia moves ISS astronaut training to newly annexed Crimea ars technica. Chuck L: "Putin certainly knows how to tweak a nose!"
Isis
Obama Promises Sustained Effort to Rout Militants New York Times

Too many moving parts, too many Sic Semper Tyrannis (Chuck L). Devastating.

Why US Middle East Policy is Fraught with Danger Patrick Cockburn, Counterpunch
Big Brother is Watching You Watch
Let's pass cybersecurity legislation The Hill

Senators and Other Experts to Appeals Court: NSA's Phone Records Program Is a Massive Invasion of Privacy Electronic Frontier Foundation

Meet The Ex-NSA And Ex-Unit 8200 Spies Cashing In On Security Fears Forbes
U.S. groups leery of fast-track trade deals demand transparency Reuters (EM). This is major.
S&P Downgrade Of NJ Credit Deals Fresh Blow To Gov. Chris Christie David Sirota, Financial Times
New protest in Ferguson aims for appointment of special prosecutor Washington Post
Nevada lawmakers to consider huge tax breaks for Tesla Reuters (EM)
U.S. Oil Boom Revitalizing Rust Belt Economy OilPrice. Jobs v. environment.
U.S. Gets Unexpected Bounty From Slow Growth Abroad Bloomberg
Homeward Bound? ECB Paper Finds Some Regional Bias at Fed WSJ Economics. How about worrying about class bias instead?
U.S. mortgage applications fall to lowest since Dec 2000: MBA Reuters (EM)
Antidote du jour (Lance N, from Cute Emergency):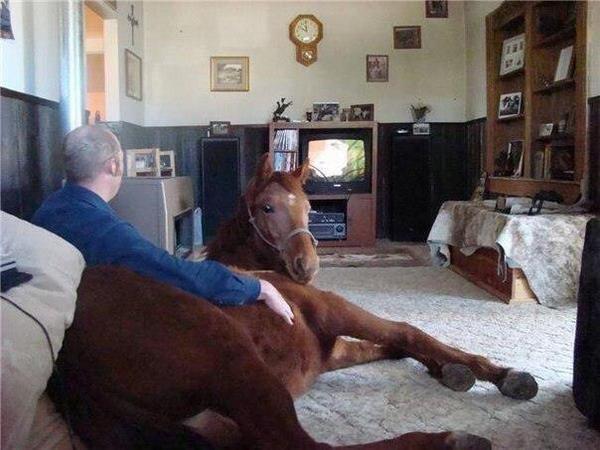 See yesterday's Links and Antidote du Jour here.