U.S. Scientists See Long Fight Against Ebola New York Times
U2's Forgettable Fire New Yorker. Lambert: "Apple celebrating product release by forcing a U2 album into everybody's iTunes."
G-20 talking of 16% to 20% capital adequacy ratio for banks Nikkei
China buying up the world? BBC
Chinese firms closing gap on US tech giants like Google South China Morning Post
China Industrial Growth Slows, Power Generation Negative 1st Time in 4 Years; Stimulate Now, Crash Later Michael Shedlock
Merkel Faces Ex-Communists as Dominance Teeters in East Bloomberg
France is a mess, and Europe is worried Global Post
Sweden's Turn Left Could Deal A Blow To European Austerity Huffington Post
Photos Capture Amazon Tribe As They Beat And Strip Illegal Loggers Huffington Post (furzy mouse). Vigilante enforcement.
Scotland
Ukraine
US, Europe at odds over NATO expansion DW

Ukraine: 'we're at war with Russia' Guardian

Strelkov: from swimming with Piranhas to swimming with Great White sharks Vinewyard of the Saker. Chuck L: "The Saker's view of internal Russian politics in the Putin era."
ISIS
Big Brother is Watching You Watch
Spy court renews NSA metadata program The Hill

Data use regulation: The libertarian push behind a new take on privacy Slate
How Hillary Clinton's State Department Sold Fracking to the World Mother Jones. Lambert: "Lovely….. And then they got the estimates wrong…. "
California's Record Heat Is Like Nothing You've Ever Seen… Yet Bloomberg
N.J. union targets Christie adviser with ethics complaint over pension investments NJ.com
Are Subprime Mortgages Coming Back? New York Times
Fidelity Reviewed Which Investors Did Best And What They Found Was Hilarious Business Insider. So we need a category beyond passive management?
Antidote du jour (Lance N):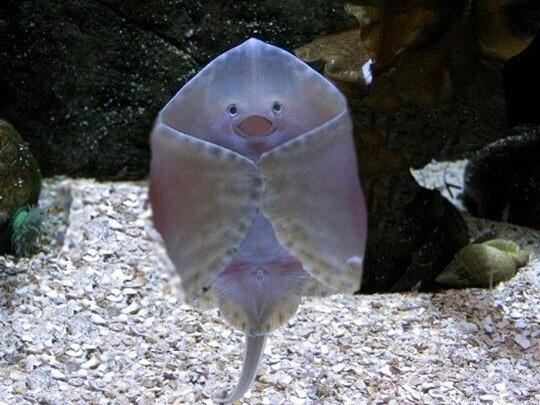 See yesterday's Links and Antidote du Jour here.