How This Clinical Trial Went Terribly Wrong Skeptoid (EM). A must read.
Ethical trap: robot paralysed by choice of who to save New Scientist (furzy mouse)
Adrian Peterson and what our fathers did to us: we have not turned out fine Guardian. Chuck L:
As you might well imagine the Adrian Peterson situation has grabbed the attention of people here in Minnesota even more than elsewhere in the country. In spite of him being by far the most important player on the home town team, the announcement Monday of his reinstatment to playing status was greeted here with such a firestorm of anger that the team and or the NFL was forced to rescind that decision. If any good can come out of this it will be if it begins a long overdue national discussion on the downside of corporal punishment and the intergenerational propagation thereof. The Guardian op ed piece linked above is a good start.
The Economics of Violence Project Syndicate
Mexico: Researcher Raises Alert About Environmental Dangers of Wind Farms TruthOut
World Bank official urges China to be vigilant over rising debt levels South China Morning Post
Europe has a larger Islamic problem than it thinks CDR Salamander (Chuck L)
Ontario facing $400-million bailout over pensions at U.S. Steel Canada Globe and Mail (frosty zoom)
Scotland. Note the financial press is overdosing on Scotland. In a few hours we will know the results, so the point for speculation seems to be past (unless, of course, you are a bookie or a financier, which are pretty much interchangeable these days).
Ukraine
UKRAINE POLL RESULT – POROSHENKO GAINS IN DONBASS ON SUPPORT FOR PEACE, WAR PARTY LOSES ALL-UKRAINE VOTE John Helmer

Europe Takes Risk in Delaying Trade Deal With Ukraine Wall Street Journal

The Second Cold War Is Here CounterPunch
ISIS?Syria
Obama plans to tightly control strikes on Syria Wall Street Journal. He wasn't getting enough jollies from his murder by drone list?

Confirmation Of Southern Damascus Attack Plans By Jabhat al-Nusra/CIA Moon of Alabama

Warning over Isis cyber threat Financial Times
Big Brother is Watching You Watch
Irate NSA Staffer Doesn't Like Being Filmed in Public, for Some Reason Intercept

Email Suggests Manufacturer of Stingray Surveillance Equipment May Have Lied to FCC Kevin Gosztola, Firedoglake (Chuck L)
U.S. attorney general urges changes to fight more Wall St. crime Reuters. EM: "I'm sure this is heartfelt (if only 5-6 years belated), and has nothing whatever to do with the upcoming midterm elections. Memo to Eric Wall-Street-Bag-Holder: if you want to really sucker the rubes, ya gotta use populist bombast like 'We will follow these financial terrorists to the gates of heck.'"
US school districts given free machine guns and grenade launchers Associated Press (Swedish Lex)
Los Angeles schools police to return grenade launchers to U.S.: L.A. Times newspaper Reuters. EM: "But we're keeping the tactical nukes."
Why We Pay Federal Income Taxes David Stein (furzy mouse). A good primer.
The We Energies Rate Case Renew Wisconsin (SS). "We Energies has launched a wide-ranging assault on self-generation in its territory. It proposes radical changes to its distributed generation tariffs that would, if approved, wreak lasting damage to Wisconsin's renewable energy industry."
Remaking the Money Market Project Syndicate. This piece gives a great, accessible explanation of how the money markets, and in particular, repo, work. If you want to get up to speed or have colleagues who have expressed an interest in learning more about essential financial plumbing, this is a worthy read.
CalPERS Hedge Funds Backlash
CalPERS: Maybe Just Not That Good At Picking Hedge Funds? John Mauldin. In fairness, the post is more nuanced than the headline, but we debunked the fallacy of "surely you just need to choose better" here.

UK corporate pensions back hedge funds Financial Times. Gotta support your domestic champions…
Whither Fed?
It's Official: Federal Reserve Phraseology Is Devoid of Meaning Business Week. That's a feature….

Economists React to the Fed: Dovish Statement, Hawkish Projections WSJ Economics
Class Warfare
BBC Pop Up explores Boulder's affordable housing crisis BBC

Multinational Companies Court Lower-Income Consumers New York Times. While they crush wages…
Antidote du jour (furzy mouse):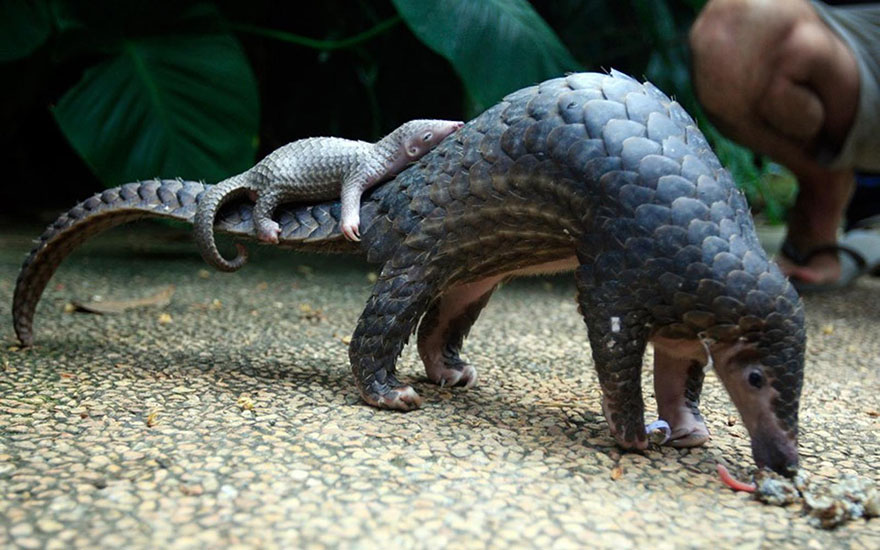 See yesterday's Links and Antidote du Jour here.