Baby dolphin saved after dumped in rice field by tsunami Reuters
Is Pluto a Planet? The Votes Are In Astrobiology
Norfolk sea level rise takes shine off waterfront homes The Pilot
Five myths about billionaires WaPo. Squillionaires. Fixed it for ya.
Political reticence blunts ECB's asset purchase plan FT
Why is 2 percent the Federal Reserve's inflation target? Because it is. Jared Bernstein, WaPo
Regulators warn banks over 'Shellshock' bug, Oracle says 30 products vulnerable The Star. Oopsie.
Drugs groups trapped in tangled M&A web FT. Well, I'm sure none of this is affecting the science.
Shire Settles Claims of Deceptive Marketing of Multiple Drugs for $56.8 Million, No Individual Held Responsible Health Care Renewal. Looks like Big Pharma is too big to jail, too.
CAFTA and the Forced Migration Crisis Eyes on Trade
Grossly Distorted Procedures: Mish Proposal to Raise GDP Calculation Global Economic Trend Analysis. "Imputation."
The Congress of Vienna Revisited Project Syndicate
A Rare Arctic Land Sale Stirs Concerns in Norway New York Times
Hong Kong
Syraqistan
Obama's Faustian pact with the Saudis Edward Luce, FT

The Khorasan Group: Anatomy of a Fake Terror Threat to Justify Bombing Syria The Intercept.

Literally within a matter of days, we went from "perhaps in its final stages of planning its attack" (CNN) to "plotting as 'aspirational'" and "there did not yet seem to be a concrete plan in the works" (NYT).

Nobody could have predicted….

Air strikes said to hit Islamic State oil refineries in Syria Reuters

U.S. lawmakers urge congressional action to back Obama's Syria war Reuters. Boehner thinks Obama has the "authority" he needs now, but apparently Congressional action would be nice, for some unknown reason.

White House still wants 2002 military authorization repealed The Hill. Even though they don't need a new authorization, they think it would be nice if Congress gave them one. For some unknown reason.

Kaine: President's military authority not open-ended Politico. Tim Kaine, D-VA.

Nusra threatens heavy price for coalition's Syria strikes Daily Star

U.S. Underestimated Radical Islamists' Gains in Syria, Obama Says Reuters

A Bottom-Up Solution to Cross-Border Conflicts: The Case of the Middle East and ISIL CorrenteWire
'Why They Hate Us': A Rant Against U.S. Before Attack on Chicago Air Traffic Hub Bloomberg (cf. the suicide note of Joseph Allen Stack).
Ferguson Police Officer Wounded While Chasing Fleeing Suspects Bloomberg. Nothing to do with the protests.
How to make it in the new music industry: The long slow ascent of electronic star Tycho Pando Daily
Carceral Educations The New Inquiry
Anatomy of a Non-Denial Denial Dan Froomkin, The Intercept. Froomkin could teach a master class in official Washington-ese. You're gonna have to learn your clichés. You're gonna have to study them, you're gonna have to know them. They're your friends. Write this down….
Antidote du jour: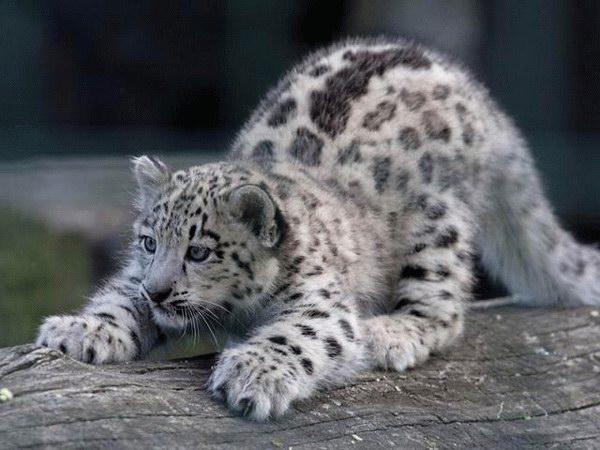 See yesterday's Links and Antidote du Jour here.