Lambert here: Because I'm doing two cross-posts tonight, you get an extra helping of links, offer good for this one time only.
More brain than brawn Hindu Business Line. Elephants!
Mantis shrimps can see cancer, and scientists have now created a camera that does the same Science Alert. And the squillionaires keep whining that they've got nowhere to invest their money.
Wall Street Gets a Case of the Jitters WSJ
Health Deformer's PEU Targets Hospice PEU Report (rich). Nancy DeParle turns up, like the bad penny she is, in Private Equity.
Using smart chips Carlyle Group tracked LP movements at annual meeting Reuters. One can only wonder in what capacity partners are said to be limited.
Wall Street meets its match in people power FT. People vote with their feet for index funds. But note (says Yves) special pleading for Henry Kravis.
Reports: Regulators deferred to Goldman Sachs USA Today. "Culture" narrative now congealing into conventional wisdom.
Why Holder Quit Politico
Why Didn't Eric Holder Go After the Bankers? John Cassidy, New Yorker. A pathetic and flaccid column that shows how liberals earned their bad name. Astonishingly, or not, Cassidy was a financial commentator for the BBC, and a business editor, before joining the now sadly diminished New Yorker.
The Magic Number That Could End the Ebola Epidemic Bloomberg
Interview with Ebola Discoverer Peter Piot: 'It Is What People Call a Perfect Storm' Der Speigel. Note the role of hospitals in the initial spread, back when the virus was discovered. The fears of the locals that medical personnel are spreading the virus are not, then, irrational, but based on history.
For Many New Medicaid Enrollees, Care Is Hard to Find, Report Says New York Times. Well, how else could you decrease spending?
Big Brother Is Watching You Watch
Apple Wiretap Disbelief Cryptome. Apple: "Apple has no way to decrypt iMessage and FaceTime data when it is in transit between devices." "And why do we believe them?"

More Chicago Flights Canceled; Suspect Was Told Of Hawaii Transfer NPR
Tory crisis as Mark Reckless defects to UKIP and Brooks Newmark resigns Telegraph
Catalonia defies Spanish government and makes independence vote official The Journal
Hong Kong
Occupy Hong Kong Protest Kicks Off Early After Clashes Bloomberg

Hong Kong Occupy Central protesters issue demands BBC

HK Occupy Central activists issue manual for democracy sit-in Asian Correspondent
Francis Fukuyama's 'Political Order and Political Decay' FT
Henry Kissinger's World Order: The outer edge of what is possible Independent. The butcher of Cambodia's looking pretty good these days (cf. Screwtape Proposes a Toast).
The US Government and "Afghan Man." republished 9/27/2014 Sic Semper Tyrannis. Sounds like we are as badly served by credentialled Poli Sci dudes as by credentialled Econ dudes.
Across the Durand Line LRB. The Great Game.
Ukraine
Ukraine Backs Off From EU-Backed Russia Gas Deal Business Insider 

Russia Slams US, EU for Backing Ukraine 'Coup'  VOA

At the U.N. General Assembly, Obama Zaps Russia's Sneak Invasion of Ukraine Newsweek
Rosneft Says Exxon Arctic Well Strikes Oil Bloomberg (abynormal). Anybody ever read Frank Herbert's Under Pressure? It's a fun book about submarines.
Syraqistan
Iran Nuclear Deal Possible With Political Will, Ryabkov Says Bloomberg
Thinking about Hannah Arendt and Adolph Eichmann on Erev Rosh Hashanah Corey Robin, Crooked Timber
As murders and disappearances mount, Canadian women ask: 'Am I next?' Guardian
Benzodiazepine use and risk of Alzheimer's disease: case-control study BMJ. "Benzodiazepine use is associated with an increased risk of Alzheimer's disease."
No Game Today Roger Angell, New Yorker. I threw up a little in my mouth after reading Cassidy, so here's a palate cleanser.
Fighting to Honor a Father's Last Wish: To Die at Home New York Times. Horrifying. Incidentally, if you think this doesn't apply to you, think again. "Stick a tube in the helpless body, extract rent" is a business model for bodies of all ages.
Antidote du jour, an "extinct" cat-sized chinchilla found alive at Machu Picchu (via):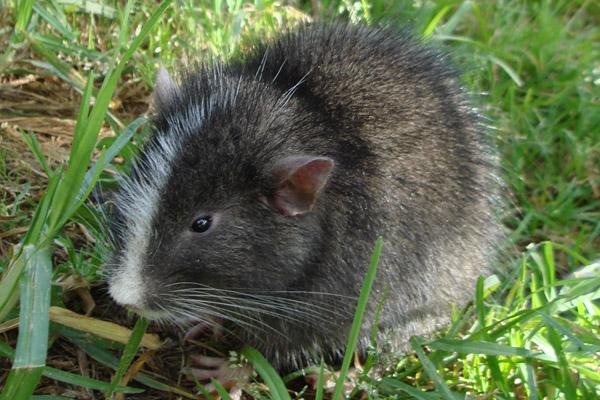 See yesterday's Links and Antidote du Jour here.