Is the profession of science broken (a possible cause of the great stagnation)? Fabius Maximus (furzy mouse)
Fukushima radiation still poisoning insects Science
The Population of the Internet Barry Ritholtz
Google case may be bigger than Microsoft Financial Times. "Case" = "European antitrust case".
Julia Gillard's memoir is insightful, unflinching and revealing Guardian
South China Sea: Still no evidence of historical Chinese claims ThaiVisa (furzy mouse)
When a $210 Million Bet Goes Bad: Investors Stage Shadow Bank Protest in Beijing WSJ MoneyBeat
New Zealand elections: dirty tricks helped John Key win another term Guardian (Richard Smith)
ECB's Draghi takes up new weapon in war on deflation Financial Times. Scott:
The problem is that the "solution" of QE and his precedent moves have lowered interest rates to such an extent that they've induced capital flight out of Germany in search of higher yield, and that capital flight is deflationary. And given that you want inflation in Germany in order to address the imbalances between the north and south, it's a completely self-defeating policy, accomplishing the opposite of what its goal ought to be.
Eurozone Composite Signals Slowdown; French Private Sector Output Decline 5th Month; German Manufacturing Approaches Stagnation Michael Shedlock
Germany's Economic Mirage Project Syndicate
Germany's Eurosceptic AfD spells end to Europe's false calm, warns S&P Ambrose Evans-Pritchard, Telegraph
The United Kingdom Nearly Died for Margaret Thatcher's Sins Bob Kuttner, American Prospect
Sting of Betrayal: George Soros and Cristina Kirchner Wolf Street. A tad overwrought but the general point holds.
Ukraine
NATO: Russia Has Withdrawn Many Troops From Ukraine Wall Street Journal
Ukraine May Need Far More Foreign Aid to Rescue Its Economy WSJ Economics
Syria/ISIS
US says attacks on Isis could last years Financial Times

Airstrikes Only Opening Move in Fight Against Extremists Bloomberg. Lordie.

A Pentagon Video Shows Islamic State Targets Getting Obliterated During US-Led Airstrikes in Syria Vice. A visitor from overseas commented on the intensity of the propagandizing, that generals and majors dominated the newcasts, and insisted that the airstrikes had wiped out the striking power of a heretofore unheard of terrorist group that had fiendish plans for the US and therefore had prevented "harm to the homeland". He said that phrase was repeated again and again.

Bill Maher mocks gullible America for missing the real enemy Daily Kos (furzy mouse)

Obama Administration's Game of Geopolitical Terrorist Whac-a-Mole Expands With Strikes in Syria Kevin Gosztola, Firedoglake. Details on the propaganda campaign our alert visitor noticed.

Concealed By U.S. Airstrikes Israel Opens Nusra Path To Lebanon Moon of Alabama
Big Brother is Watching You Watch
Reprivatising the internet: how physics helps you hide from spooks New Statesman (Chuck L)

Before they could track cell phone data, police had to sign a NDA with the FBI MuckRock

More cops are wearing body cams. When will the footage be a public record? Columbia Journalism Review
Girl killed in U.P. hunting accident Escanaba Daily Press. The "hunting accident" was the discharge of a rifle in a car, apparently by another child in the back seat. In a sad bit of synchronicity, my brother, who forwarded this story and generally approves of hunting, sent me a story two days ago from his company newletter of a six year old shooting a buck. His remark: "This is legal in Michigan under the 'mentor' program, if you can believe it!"
Pfizer Seeking Inversions Shows Companies Unfazed by Lew Bloomberg
Report: SEC Probing Pimco For Artificially Boosting Returns Business Insider
Home Depot's former security architect had history of techno-sabotage ars technica. Bet we are going to see more of that (as in internal sabotage, not necessarily precisely this type) with the widening chasm between disposable workers and upper management.
Whither Markets?
Interpreting the Yield Curve: Some Pictures Econbrowser

US tax clampdown paves way for European raid on American corporate jewels Telegraph

Banks face fresh curbs on leveraged loans Financial Times. Leveraged loans finance leveraged buyouts, um, private equity, which helps boost stock prices….although nowhere near as much as the tidal wave of stock buybacks.
Class Warfare
Antidote du jour (furzy mouse):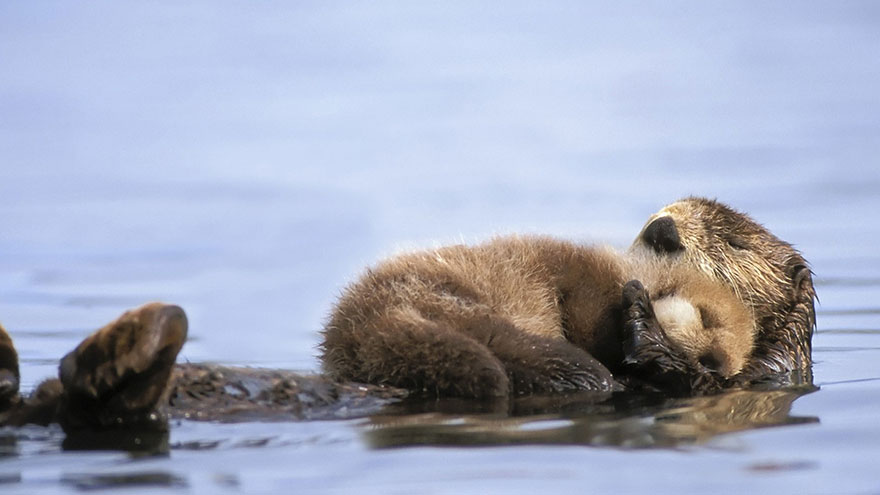 See yesterday's Links and Antidote du Jour here.