This is Naked Capitalism fundraising week. 912 donors have already invested in our efforts to shed light on the dark and seamy corners of finance. Please join us and participate via our Tip Jar, which shows how to give via credit card, debit card, PayPal, or check. Read about why we're doing this fundraiser, what we've accomplished in the last year, and our current target.
Lambert here: Readers, if you review Yves's goals in sequence, you will see that the first priorities were to keep the site up and running, improve it technically, and provide Yves needed respite with staff time.
Only now, with the safety of the site secured — with your help! — can we even begin to think about funding what you read the site for: Content! Not only blogging, but the original reporting that Yves does, which does not come without cost, and not only in time.
So I urge you, as an Episcopalian minister of mine used to say, to "Dig deep."
I urge you to not only meet, but exceed, Yves's goals. All the gravy goes to content!
I've also noticed that some readers have commented that they cannot help out, and other readers will "pay it forward" by stepping up in their place — highly meritorious! So if you can't donate, don't be shy! Say so, and maybe somebody else will help.
Thank you!
* * *
Hong Kong
The curtain-raiser is over. Now the power players have entered [Asia Times].
Hong Kong Chief Executive C.Y. Leung raked in  £4 million in secret fees from Australian engineering company UGL [Sidney Morning Herald]. Ooooooh, oppo!
Live: Pan-democrats vow to impeach chief executive over alleged payments [South China Morning Post]. And back at ya! (And Xi hates corruption, so this is doing him a favor. Right?)
Students to meet with top government officials Friday, including Leung and Lam [South China Morning Post].
Mong Kok is a "mosh pit" (well, maybe) [Times] and Hong Kong people identify as "Hong Kongers," not as Chinese (well, maybe) [Times]. 
Tourism is up during protests [Quartz]. Could be holiday shopping. Still, one wonders what message Mainlanders will take home.
Female Voices about the #UmbrellaMovement [Matt Lemon Photography].
America the Petrostate
How Democrats betrayed the anti-fracking movement in Colorado [Boulder Weekly]. Important two-part piece (part two). Read thoroughly (glossary).
Opponents of fracking ban outspend proponents in Denton, Colorado [Record-Chronicle]. Almost 100 wells in the city already.
Cuomo administration "edited and delayed" a federal water study they themselves commissioned [Capitol New York]. If you want fracking, vote the straight legacy party ticket!
Methane emissions are fracking's Achilles heel [New York Times]. So the industry shouldn't be flaring it off, or letting it leak, as if they were sleazy con artists and bubble speculators out to make a quick buck, right?
Aerial photos of fracking in North Dakota [weather.com].
"Fracking rocks," "Fracking is a good word" [WSJ]. Will George Orwell please pick up the courtesy phone?
Oil prices are plummeting. Here's why that's a big deal [VOX].
Susan G. Komen teams up with Baker Hughes, the ginormous oilfield service company [EcoWatch]. Who handles their PR, anyhow?
Ebola
Thomas Eric Duncan dies in hospital in isolation, with some details of his life [Dallas Morning News]. Thoughts on quarantine [Time].
Burial teams go on strike in Liberia because of delays in receiving hazard pay [USA Today]. They need a helicopter drop. Why aren't they getting one?
Ebola can't be stopped at airports, or ship terminals or border crossings [Globe and Mail].
Economic impact from Ebola could reach $32.6 billion, says World Bank [CBS].
#Ebola on the Twitter; keen graphic [Time].
The moral of the ebola story is the need for effective global governance [BBC]. Hmm.
2014 and 2016
Somebody should really ask Mickey Kantor who his "Middle Eastern investors" were, when Hillary Clinton called Paulson with Kantor's offer to buy AIG. I mean, it's nice to see the elite rally round, but…. [Naked Capitalism].
Newest Democrat to throw Obama under the bus on ISIS: Jimmy Carter (!!) [Politico]. Next up, Dennis Kucinich?
The Great Game
"Whatever you do, don't step off the curb.  That's where danger lies in American life.  ISIS, not so much [Juan Cole]. Quite true. So why would anybody think differently?
Military town Fayetteville, NC and The Forever War [Reuters].
Stats Watch
EIA Petroleum Status Report, week of October 3: Inventory builds, refinery output slows (maintenance season). Supplies at the wholesale level are thin, which could lead to a squeeze [Bloomberg (EIA)].
Greed and Fear Index: Fear still extreme, up 1 to 7 [CNN].
Rapture Index: Steady [Rapture Ready].
News of the Wired
* * *
Readers, feel free to contact me with (a) links, and even better (b) sources I should curate regularly, and (c) to find out how to send me images of plants. Vegetables are fine! Fungi are deemed to be honorary plants! See the previous Water Cooler (with plant) here. And here's today's plant (Barry B):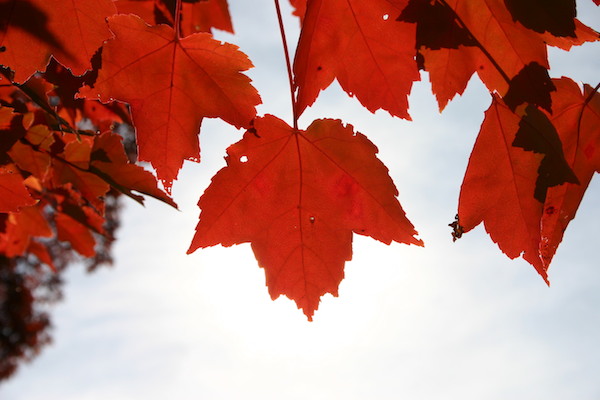 Talk amongst yourselves!