Apologies for being thin on links and my own posts tonight! I've been working on some original reporting, and it is eating my life.
Humble delivery man becomes reluctant hero after dramatic fire rescue (Jeff W) CNN
Sorry, Cat Haters, Science Isn't On Your Side Popular Science. Robert M: "More for the cute pix than the article itself, altho it's good, too."
How Ben Bradlee's Outrageous Use of White Privilege Changed My Life Rachel Jones (Chuck L)
A STORY ABOUT BEN BRADLEE THAT'S NOT FUCKING CHARMING Intercept
In Memorium: Nelson Bunker Hunt Cassandra (Scott)
Google's Self-Driving Car May Only Be A Pipe Dream Business Insider (David L)
Judge Ruled Powerful VC Firm Can Keep Harassment Complaints Private Gawker
The 'Data Nation': Israel's surprisingly large imprint on big data VentureBeat
Ebola
U.S. Plans 21-Day Watch of Travelers From Ebola-Hit Nations New York Times

Rwanda to screen U.S. visitors for Ebola USA Today (furzy mouse)
Foreign direct investment: it's not all good Financial Times
China Cuts Saudi Oil Imports Bloomberg
China's slowdown is secular, not cyclical Financial Times
The ECB as lender of last resort? VoxEU
Fighters scrambled as Russian spy plane violates Estonian air space Financial Times
Oil slump leaves Russia even weaker than decaying Soviet Union Ambrose Evans-Pritchard, Telegraph
Syraquistan
Kobani Battle Rages as Turkey Does Little to Help Kurds Der Spiegel. A feature, not a bug.

How Long Will ISIS Last Economically? Notes internacionals CIDOB. Um, if Prince Bandar keeps sponsoring ISIS, as he did in its formative days, ISIS has even more staying power.

US ordered to explain withholding of Iraq and Afghanistan torture photos Guardian (furzy mouse)
Big Brother is Watching You Watch
Filming in fear: Edward Snowden as 'Citizenfour' Reuters (furzy mouse)

PANTY RAID! Homeland Security agents confiscate unlicensed Kansas City Royals underwear NBCSports (Carol B)

U.S. government probes medical devices for possible cyber flaws Reuters. EM: "DHS thought bubble: 'hile we're at it, we should mandate built-in GPS tracking is all future such devices … to help keep 'Mericans safe, of course.'"
Oil Prices Are Dropping. Will We Turn Into Gas-Guzzling, Energy Monsters Again?
New Republic. Headline assumes that we stopped…
Amid Shootings, Chicago Police Department Upholds Culture of Impunity TruthOut
Chris Christie Pay-To-Play Probe Of Charlie Baker Takes Center Stage In Massachusetts Gubernatorial Debate International Business Times. Would love to post on this but lack time Short version: We posted on the Boston Globe's refusal to take notice of the Baker pay-to-play scandal. Five hours later, the Globe put up a softball story, so we were either a bit premature (probable), or NC readers thumping the Globe helped provoke a response. Either way, the Globe story then paved the way for the scandal becoming grist in the debate (as in not merely opponent Coakley mentioning it, but the moderator probing Baker as to whether he'd disclose what the NJ investigation found prior to the election). Baker did not handle that well at all. I'm told by Mass residents that Baker was expected to win the debate. Instead, he's seen as having lost, and the story is now all over the Mass. media. So David Sirota looks to have made a big score. Even if Baker wins, he will sweat bullets to do so. If he and Christie had come clean months ago, they might have gotten the scandal depicted as overblown and old news. Their failed efforts at stonewalling only made a bad situation worse.
Whither Markets?
Is the Last Great Bubble bursting? MarketWatch (furzy mouse)

Here's a 40-year chart showing why the euro is going down Yahoo
Class Warfare
Paul LePage's New Idea: Indentured Servants Daily Kos (furzy mouse). I've long been expecting this idea to surface, and didn't want to even mention it for fear of legitimizing it in even the smallest way.

How Quantitative Easing Contributed to the Nation's Inequality Problem New York Times

On monopolies: Thiel, Tirole and Tolstoy Financial Times
Antidote du jour (Animal Planet via Lambert):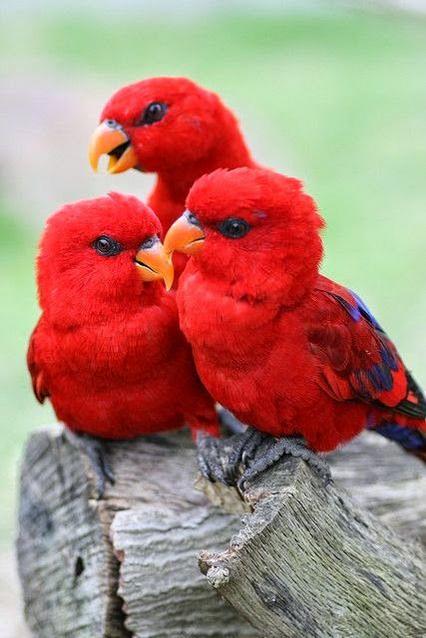 See yesterday's Links and Antidote du Jour here.