By Lambert Strether of Corrente
2016
"Ready for Warren" [WaPo]. (And Wall Street really needs to do better defending Antonio Weiss than this. "Experience," sure, sure, but "experience in what?" is the question.)
Sanders coy on Colbert [WaPo].
Democratic sources expect Clinton announcement in January [NBC].
Already, we're talking the "electoral map" [Salon]. Where's that melon baller? I need it for my eyes.
2014 Fallout
Pelosi unanimously re-elected as minority leader [WaPo], as iron law of institutions continues operative.
Dana Milbank on the "tea party of the left" [WaPo]. Without the squillionaire funding and breathless press coverage, of course.
Mexico
Protests spread to Hispanic community in US [NBC San Diego], and Latin America [Telesur].
Celebrities speak out [Latin Times].
Three caravans to congregate in Mexico City November 20, day for which national general strike has been called [Al Jazeera] (#YaMeCanse; #AyotzinapaSomosTodos). Not clear on the leadership of the strike, or local expectations. Readers?
Caravan of relatives of 43 students stopped and searched by military and immigration officials (?) as they enter Oaxaca [Prensa Latina].
It's the neo-liberals, stupid [Fox Latin News].
Nearly 60 percent of Mexicans work in the informal economy, and around half its population lives below the poverty line.

Jason Marzack, a Latin America researcher from the Atlantic Council in Washington, D.C., told FNL, "In [Mexican President] Peña Nieto's first two years in office, he's done a remarkable job of putting reforms forward, but most of the benefits of these reforms aren't being felt. The energy, electricity and telecom reforms should create jobs, but the benefits are a few years away."
Gee. That sounds familiar. I wonder why?
Ferguson
Nobody counts police killings in the U.S. [St Louis Post-Dispatch]. What we don't measure, we don't want to manage.
Roundup of Ferguson coverage; good background [St Louis Public Radio].
Michael Brown: Missouri governor activates National Guard [BBC].
Anonymous vs. the KKK [ZD Net].
"Pants Up, Don't Loot" [Talking Points Memo]. Stay classy, National Review.
Governor Nixon activates National Guard, establishes "Unified Command to protect civil rights" under St Louis Metropolitan PD [WaPo].
Hong Kong
Some portions of Admiralty "cleared" after suit by state-owned Citic, Ltd.; most untouched [Roydon Ng].
Mong Kok to be "cleared" after suit by taxi and bus operators [Japan Times]. Poll: Two-thirds think students should leave sites; half say government should make concessions.
Stats Watch
PPI (producer price index for final demand), October 2014: Monthly headline inflation up 0.2 percent vs. expectations of 0.1 percent down. "Inflation remains sluggish at the producer level on an average basis" [Bloomberg]. Services and food outweigh slump in oil [Bloomberg]. And the rise could be a "statistical quirk" tied to gas prices [Business Insider].
Redbook, week of November 15, 2014: Steady for the week, up year-on-year, down month-on-month, but November sales are back-loaded to Black Friday [Bloomberg].
Housing market index, November 2014: Up 4, best reading of the year and the "recovery." Regional data shows wide gains led by Northeast [Bloomberg].
Big Brother Is Watching You Watch
On the USA Freedom Act, best lead ever: "For those charged with gathering the information our government needs to keep us safe, the news has been grim" [WSJ]. Laurel & Hardy, Vladimir & Estragon, Mutt & Jeff, Hayden & Mukasey….
Obama administration "strongly supports" USA Freedom Act [National Journal]. Triple H & Shawn Michaels…
Imperial Collapse Watch
About that pivot to Asia [Asia Times]
The whole Eurasian landmass is likely to become a Chinese economic zone, especially now that Russia is more amenable to Chinese terms. That the Americans would have helped bring this to fruition by tilting at windmills in Ukraine baffles the Chinese, but they are enjoying the result.
We seem to be killing fewer children with drones [New Yorker].
News of the Wired
* * *
Readers, feel free to contact me with (a) links, and even better (b) sources I should curate regularly, and (c) to find out how to send me images of plants. Vegetables are fine! Fungi are deemed to be honorary plants! See the previous Water Cooler (with plant) here. And here's today's plant: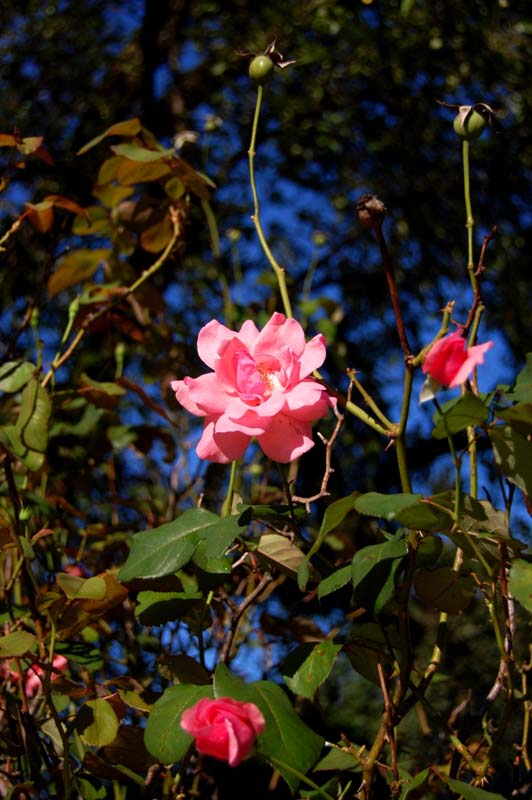 Talk amongst yourselves!