By Lambert Strether of Corrente
Immigration
Obama immigration plan may expand the temporary Optional Training Program for foreign graduates of U.S. colleges [Bloomberg]. The key paragraph:
Unlike the H-1B visa program, companies aren't required to pay prevailing industry wages to foreign workers employed through the temporary training program.
Obama plan said to be an extention of the 2012 Dreamer Plan: Work permits, no deportation, and not ObamaCare, or other needs-based Federal programs like food stamps [New York Times]. Announcement might come Thursday, with barnstorming trip to Vegas Friday [Reuters].
Nevada has 210,000 undocumented immigrants make, or 10.2% of the population, the highest share [USA Today].
Obama, 2011: "With respect to the notion that I can just suspend deportations through executive order, that's just not the case, because there are laws on the books that Congress has passed" [WaPo].
Republican operative says Reagan and Bush executive actions on immigration are not the same as Obama's [The Atlantic]. Well, he would, wouldn't he? I dunno. We've already seen a policy of "Say, how about we just not enforce the law?" from the administration with ObamaCare; the suspension of the employer mandate, for example. Or the NSA, under both Bush and Obama. So here we go again.
What happens when the boot is on the other foot, a Republican administration takes over, and decides to gore a Democratic ox by "suspending" the Voting Rights Act or Title IX? With Hamlet, I'd consider: "Use every man after his desert, and who shall 'scape whipping?" Meaning: If the excutive enforced every law, without discretion, the country would grind to a halt. But we seem to have crapified the idea of discretion and replaced it "because we can."
So, systemically, this whole episode seems to me to simultaneously strengthen arbitary executive power (which both parties like) and strengthen their abilities to screw the others' constituencies (which again they both like) or, in the case of banksters, collude in never screwing each other's constituencies (because ka-ching). I don't know what the answer is, here, but for the leadership of either party to solemnly proclaim fealty to "the rule of law" going forward is ludicrous. Na ga happen, ceteris paribus.
Healthcare.gov doesn't allow you to upload a Green Card [Reuters].
Big Brother Is Watching You Watch
"The End of the Snowden Affair" [Just Security]. As USA Freedom Act dies in the Senate. If only we had a massive document trove of nefarious deeds by the NSA that had not yet been published!
A noun, a verb, and 9/11. Now for the entire US Senate! [The Intercept]. But Congress is "irrelevant" anyhow, Greenwald argues: What matters is individuals refusing to use service that compromise privacy, the actions of other countries, U.S. court proceedings, and individuals using encryption. Hmm. If Greenwald includes the courts in what's relevant, I don't see how he can call Congress irrelevant, given that Congress passes the legislation on which Courts rule.
"Why I Don't Support USA Freedom Act" [emptywheel]. I agree. After Obama got done with it, it wasn't even half a shit sandwich.
Ferguson
More from Mark Paffrath: He photographed "several dozen" DHS vehicles. And before firing, Jim Bohnert, Director of Security for Drury Hotels Company first told him he's endangered a "$150,000 contract" with Drury Hotels, and only then called him a "terrorist" [Argus Streaming News].
So, finally: Anybody who gets in the way of the ka-ching! is a terrist. Good to know. Bohnert's a former St Louis PD officer and a former Secret Service agent (and presumably not "former" because of any hooker eruptions). Paffrath's reaction: "so apparently I'm a terrorist lol" [Facebook]. Indeed.
'If you do not have a gun, get one and get one soon': The alarming online chatter between Ferguson's own cops and their supporters ahead of Michael Brown shooting grand jury verdict [Daily Mail].
I think the "waiting for the Grand Jury" mindset has had destructive consequences, among them distraction from general systems issues in the St. Louis area, and defaulting the narrative to various forms of ammosexuality, official and unofficial. Hopefully local reformers are smarter than local notables like Governor Nixon, which should not be hard.
"[T]he people of Ferguson are capable of determining their own actions rather than following a script placed before them" [FDL]. Yes, with caveats above.
Jon Belmar, St Louis cop in Unified Command leadership, says no rubber bullets have been used [The Guardian]. Not a good beginning:
Sid Heal, a retired commander in the Los Angeles police department and an authority on the policing of crowds, said that while the balls [of pepper spray fired at crowds] were not technically bullets, they were one of the few commonly used crowd control projectile to actually be made of rubber. "You can tell the truth and be misleading at the same time," said Heal.
"Staggering" disparities in arrest rates by race [USA Today].
Boarded up storefronts symbolize economic vulnerability in place long before August [Quartz].
Mexico
President Pena Nieto warns of plans to destabilize Mexico [La Prensa]. Irony alert?
Helpul advice to Pena Nieto: Enforce the rule of law [Wall Street Journal]. Irony alert?
President's wife to sell new opulent home, fails to address conflict that money to buy home came from her employer, under contract to the state where her husband was governor [New York Times]. A sop.
Hong Kong
Masked protesters who smashed LegCo doors disavowed by Occupy Central [CNN]. Alex Chow: "The act last night didn't coordinate well."
3000 officers to clear Mong Kok [South China Morning Post].
2016
Secretary Hillary Clinton World Map [McClatchy; map at CTR]. Whatever her accomplishments were, they don't seem to have been lasting. Of course, Kerry is Kerry.
America the Petrostate
Landrieu's Keystone bill falls one vote short in Senate vote [Times-Picayune]. Left (for some definition of "left") collects scalp? But taking Kos as a proxy for the left (I know, I know) it doesn't look like that's the approved framing [Daily Kos].
Obama could still use Keystone as a bargaining chip [Reuters].
Stats Watch
Housing starts, October 2014: Numbers continue to "oscillate" [Bloomberg].
EIA Petroleum Index, week of November 11, 2014: Inventory builds on imports; refinery demand strong [Bloomberg].
News of the Wired
* * *
Readers, feel free to contact me with (a) links, and even better (b) sources I should curate regularly, and (c) to find out how to send me images of plants. Vegetables are fine! Fungi are deemed to be honorary plants! See the previous Water Cooler (with plant) here. And here's today's plant (craazyman):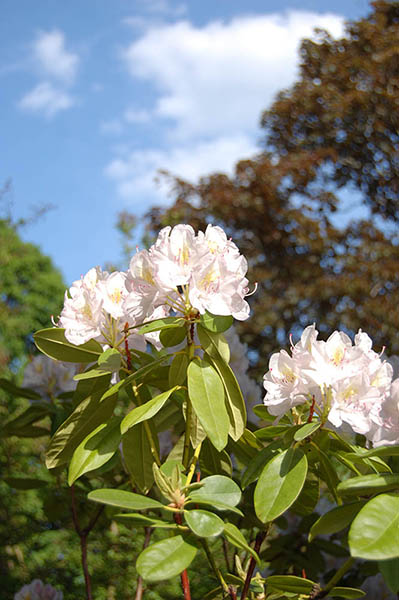 Talk amongst yourselves!