By Lambert Strether of Corrente
I hope everyone had a great Thanksgiving. And I must be completely out of touch, because the Detroit Lions won!
Ferguson
Ferguson protesters target Black Friday sales at major chains [KMOV], in suburban, upper middle class areas "previously untouched by the unrest" [Bloomberg]. Great. I'm sick of Black Friday myself.
Shoppers dodge National Guard trucks, police cruisers, and media vehicles on their way into stores [KSDK]. George Bush: "Go shopping."
Pregnant woman loses eye after police shoot bean bag at her [KMOV]. Non-lethal doesn't mean without consequence….
The cop McCulloch did indict [Daily Dot]. July 25, 2014, two weeks before Wilson whacked Brown.
Handy tip for police: Avoiding the Darth Vader outfits and treating protesters as fully human moral agents brings calm [New York Times]. Who knew?
Ferguson businesses hit in the riots worried about filing insurance claims [Bloomberg]. Because their rates might go up.
Ferguson Peace Train [Buzzfeed].
"How we'd cover Ferguson if it happened in another country" [Vox]. Onion-grade trope. Wait 'til you get to the part about President Xi.
Class and race in US police killings: A further comment [WSWS].
Hong Kong
Boycott planned for companies that brought suit to shut down Mongkok, with handy map [Twitter].
Joshua Wong: Students won't try to retake Mong Kok [South China Morning Post].
Mainland opinion on Occupy split; a large majority thinks they should be shut down immediately [The Diplomat].
What I am deeply concerned about is the radical reaction so many of our mainland youths and netizens have toward Occupy Central. In their eyes, it's as though the students illegally blocking Hong Kong streets and roads are digging up their ancestors' graves – or as though these protestors had hidden hundreds of millions of taxpayer dollars in their homes.
Of course, both government and business on the Mainland dig up ancestor's graves for development and steal tax money all the time. So, savvy strategic hate management by the powers that be?
Good detail on the Hong Kong election commission, and a trial balloon for compromise [Bloomberg].
2016
Clinton Watch: Day 1 of failure to comment on Ferguson. Got to start the clock ticking sometime! (And if there is a statement, I'd love to see it; I've looked, but I can't find one. Thank you, readers!)
"[T]he complex and meticulous backstage efforts to manage" Hillary Clinton's "lucrative speaking career" [WaPo]. Hey, who wants to break Hillary Clinton's rice bowl? It's the content of the speeches — clearly also produced by a complex and meticulous process — that concerns me.
Since all the Democrats ever do is kick their base and say the other guy is worse, why not elect real Republicans? [HuffPo].
Post-disaster fingerpointing [Reuters].
Big Brother Is Watching You Watch
UK ISPs wish the security services demanding all that surveillance data had a clue [Cable].
Corruption
Rahm Emmanuel rakes in $400K, as contribution limits are removed in what looks like a "Chicago Way" scam [Chicago Tribune]. A candidate filed papers, then didn't. Odd, that. "Emanuel's third donor to re-contribute after making a maximum contribution is John Arnold, a retired billionaire hedge fund manager and former Enron executive who runs a foundation with his wife, Laura Arnold." Wait, let me guess on that foundation. Charters? [Yep].
Mexico
Obama should really stop patting Peña Nieto on the back [Foreign Policy].
Maps and Mapmaking
Protest mapping [John Beieler]. Great visualization, stops in 2012.
Tax foreclosures in Detroit [Why Don't We Own This].
Tracking global fishing through satellite data [Flowing Data].
News of the Wired
* * *
Readers, feel free to contact me with (a) links, and even better (b) sources I should curate regularly, and (c) to find out how to send me images of plants. Vegetables are fine! Fungi are deemed to be honorary plants! See the previous Water Cooler (with plant) here. And here's today's plant (furzy mouse):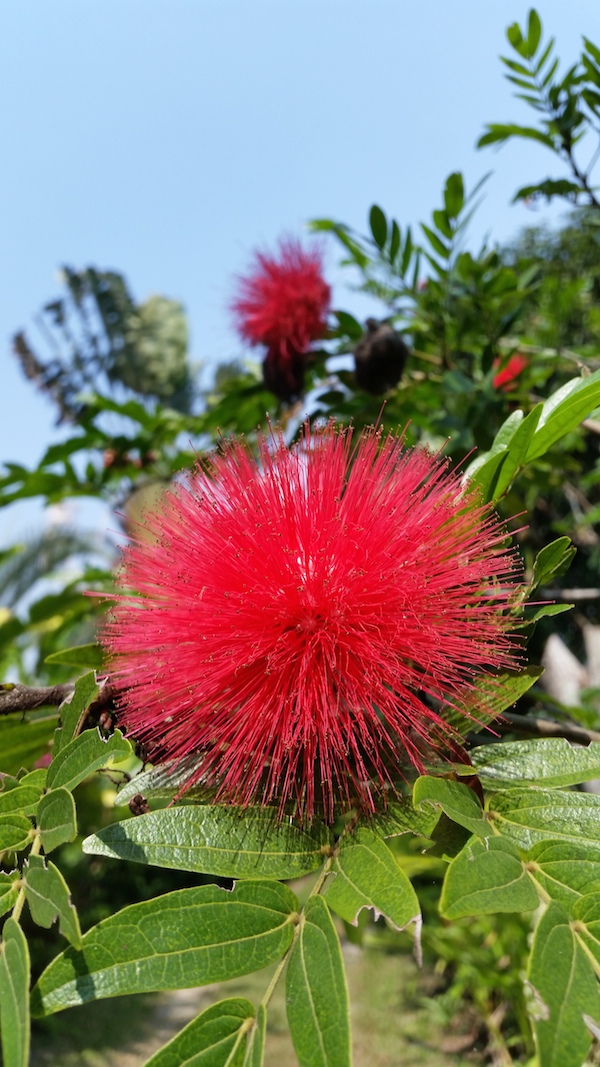 Yes, in the "winter"!
Talk amongst yourselves! Readers, I've been, if not incapacitated for the last few days, not exactly capacitated. Normally, I'd have been looking for stories that were buried by being released at 5:00PM on the Wednesday before Thanksgiving. Did you spot any?