By Lambert Strether of Corrente
Once again, patient readers, this Water Cooler will be a bit light; I'm really under the weather from some bug.
Ferguson
Witnesses saw Michael Brown attacking–and others saw him giving up [The Atlantic]. Well, goddammit, that's why we have a trial, with an actual, functioning prosector and a sequestered jury, to sort contradictions like that.
The  next punch would have been fatal (photographs) [The Atlantic].
Headline: "What happened in Ferguson" [WaPo]. Visual of the shooting; despite the headline, it's Prosecuting Attorney McCulloch's scenario.
Explainer of the release grand jury evidence [Times].
"Burn this shit down" [The Intercept].
About a dozen buildings burnt in a riot [Times]. (I'm not understanding the evening announcement, or the role of the National Guard.) Map: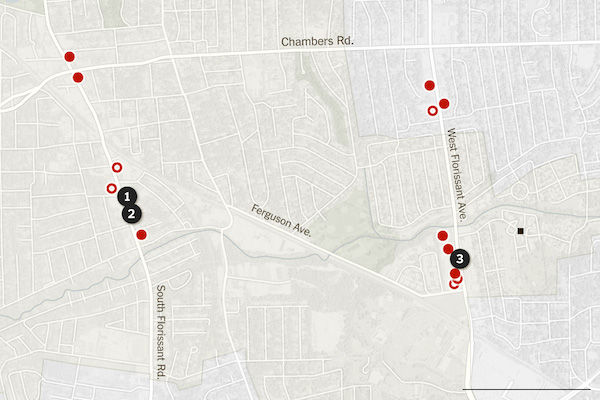 Again, notice the small scale. This is not Watts, or Newark, or Detroit. Though we can keep trying! Interestingly, the damage seems, to a degree, selective; the wine bar wasn't hit!
DOJ may impose reforms on the Ferguson police [Los Angeles]. When the Ferguson budget is funded in large part by fines from law enforcement?
Grand juries are extremely unlikely to indict police officers [FiveThirtyEight].
"[T]he police can kill for almost any reason with little fear of criminal charges" [Slate].
Ferguson Library stays open, sees "staggering" increase in online donations [Talking Points Memo].
Hong Kong
Occupy Mong Kok clearance begins, but seems to be taking rather a long time [Hong Wrong].
Atmospheric stroll through the Occupy camps by history professor [Los Angeles Review of Books].
2016
Boehner to appoint committee to produce "definitive" Benghazi report [Yahoo]. The crazies are back out of the box. That was fast.
Nobody wants to believe Clinton is as strong a candidate as the polls say she is [Bloomberg].
The Clinton "shadow campaign" giving her a four-year head start [Buzzfeed]. Organizations to watch: Ready for Hillary, Correct the Record, Priorities USA.
Schumer: ObamaCare "wasn't the change we were hired to make" in 2008 [Bloomberg]. Democrats should have addressed issues aiding the middle class to build confidence among voters.
MH370
Emirates CEO Tim Clark: "This aircraft in my opinion was under control, probably until the very end. … [T]here is plenty of information out there, which we need to be far more forthright, transparent and candid about. All the entities involved…." [Sidney Morning Herald (full transcript)]. Interview also includes material on MH17.
MH370 debris should start washing up in Indonesia [Mirror].
Recordings of the first four hours of the flight have not been released. "Neither Malaysia nor Australia seems to wish to make this information public and could be accused of covering up vital information"  [Aviation Business].
Five teams of experts searching for debris cannot agree where to search [WSJ, "Search for Malaysia Airlines Flight 370 Hampered by Disagreements"].
Stats Watch
Q3 GDP expansion numbers revised upward to 3.9% from 3.5% [Bloomberg]. I won't see any of it, so who cares?
Consumer confidence unexpectedly declines [Bloomberg]. Both expectations and present conditions drop.
News of the Wired
We might hear from Philae again! [CNN].
Donald Stookey, glass chemist [The Economist, "The Joy of Glass"].
Why so many Japanese wear face masks [Japan Times]. They're becoming normalized!
* * *
Readers, feel free to contact me with (a) links, and even better (b) sources I should curate regularly, and (c) to find out how to send me images of plants. Vegetables are fine! Fungi are deemed to be honorary plants! See the previous Water Cooler (with plant) here. And here's today's plant (ginnie nyc):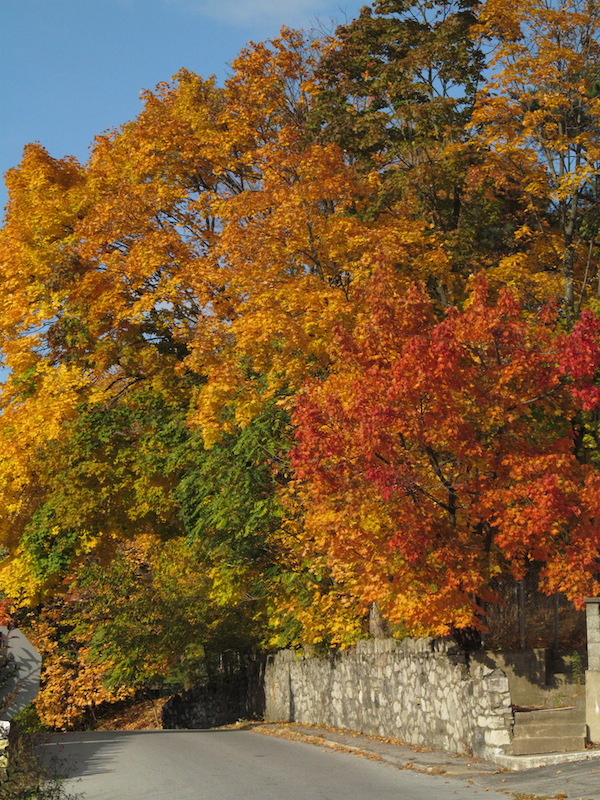 Poughkeepsie NY, Fall 2013
Talk amongst yourselves!