By Lambert Strether of Corrente
2014
Readers, I must confess these links are a bit light; it took me longer to struggle into my yellow waders than I thought it would; I'll have more tomorrow morning. That said, my $0.02 is that voters decided to punish Democrats (and with good reason). The conventional wisdom is that voters therefore love Republicans, but I don't think that follows. Note sensible policy choices on the minimum wage in Red states (!), and successful marijuana initiatives. I'd especially like to hear more about stories like that in comments, as opposed to horse race stuff and personalia. Thank you!
Let the McConnell hagiography begin! [Matt Yglesias, Vox].
Best quote from a Democratic insider EVAH [Business Insider]:
"This is a tsunami. Heads will roll at 1600. And if they don't, shame," the insider said, adding: "The president has 60 days to clean house, regrow his spine, and lay out . If he fails at any of those, he might as well just start writing his memoir.
"[A]n aggressive, centrist agenda." Wait, let me guess. A Grand Bargain, and Fast Track. Of course, neither of those will happen if the Democrats forget about this "showing we can govern" and "Obama's legacy" bullshit and decide to use the filibuster to stop them. Then again, if McConnnell doesn't abolish the filibuster in 2015, that will show his base exactly what Obama's failure to abolish the filibuster in 2009 showed his base, had they been willing to see it. Kayfabe!
Handy list of winners and losers [Chris Cilizza, WaPo].
Larry Sabato calls for investigation of political polling, which was way off in Virginia, Georgia, and Illinois [Talking Points Memo]. "Boy is that an industry that needs some house cleaning."
Nate Silver estimates that the average poll overstated Democratic strength by four points [FiveThirtyEight].
Minimum wage ballot initiatives win in Arkansas, Alaska, Nebraska and South Dakota [Politico]. All red states.
Phoenix, Arizona voters reject forcing municipal worker into 401(k)s [Arizona Republic]. Another red state.
Denton, Texas, home of fracking, bans it [Dallas Business Journal]. Another red state.
Washington closes gun show loophole, rejects prohibition for background checks tighter than national standards [Talking Points Memo].
Oregon and Alaska legalize recreational marijuna and retail pot shops; D.C. legalizes possession but not sale [Reuters].
250 Republican seats in the House; the Democrats can't even beat the Staten Island dude who's under indictment for tax fraud [Bloomberg]. This is the same guy who threatened to throw a reporter off a balcony [New York Times].
I guess the voters who left early during Obama's rally in Maryland weren't kidding [Reuters].
Covington & Burling: "There will not be an atmosphere of compromise around judicial nominations" [National Law Journal].
Coakeley loses again [Globe]. Film at 11.
Legislature to decide Vermont race [Rutland Herald]. Looks like the Democrats have managed to deep six single payer again. Well done!
And LePage ("he's an asshole, but he's our asshole") won the governor's race in Maine [Bangor Daily News]. But I wouldn't cry for the Democrats; they can all get good jobs at good wages in the cesspit of patronage and cronyism at the University of Maine System.
And just to sum it all up, Pelosi gives Steve Isreal a reach-around [National Journal]:
[PELOSI:] In a difficult night for Democrats, our Members and candidates won hard-fought campaigns supported by and connected to their constituents, and strengthened by the tenacious leadership of DCCC Chairman Steve Israel.

House Democrats will continue to fight for middle class families who are the backbone of our democracy. There is important work to do to jumpstart the Middle Class and we hope we can do it with bipartisanship and fairness.[1]
Of course, most of Israel's Red-to-Blue recruits lost, as did many of his incumbents [Down with Tyranny]. Mission accomplished!
NOTES
[1] A lot of what Pelosi emits these days reads like it was generated by a bot. How do you "jumpstart" "the Middle Class," anyhow? If you try to visualize that simile, how does it work? Where do the clamps go? What is the battery? Where is the power source? Et cetera.
2016
The 2016 election is only 734 days away.
ObamaCare
Why ObamaCare is like a crappy long haul flight [Riverdaughter].
States benefitting most from ObamaCare elected Republicans [New York Times]. Which totally makes sense. It's a Republican plan!
Cuomodammerüng
Corrupt D thug Cuomo wins governship with 53.9%. "You ain't seen nothing yet" [Daily News]. No doubt.
New York Senate stays Republican in "clear rebuke" to Democrats [New York Times]. Wait, I thought Cuomo promised the Working Families "Party" he'd work to prevent that?
Green Howie Hawkins: 4.8% [Post-Standard].
Arcane New York ballot: Greens rise two spots, WFP falls, and Cuomo's straw, the WEP, makes it on in squeaker [Capital New York]. Important, since the higher you are on the ballot, the more visible you are, and the more votes you get.
Working Families Party "deeply wounded" [New York Observer]. As they should be. They sold out to Cuomo, who promptly betrayed them. Nobody could have predicted!
"#NY24 utterly insane: Dem Maffei lost 60-40 in Obama 57% seat. Utterly shocking for a scandal-free incumbent" [Daily Kos Elections].
Hong Kong
What domestic "helpers" think of Occupy Hong Kong [HK Helpers Campaign].
Top Leung advisor proposes student representation on nominating panel for chief executive [Reuters].
News of the Wired
* * *
Readers, feel free to contact me with (a) links, and even better (b) sources I should curate regularly, and (c) to find out how to send me images of plants. Vegetables are fine! Fungi are deemed to be honorary plants! See the previous Water Cooler (with plant) here. And here's today's plant: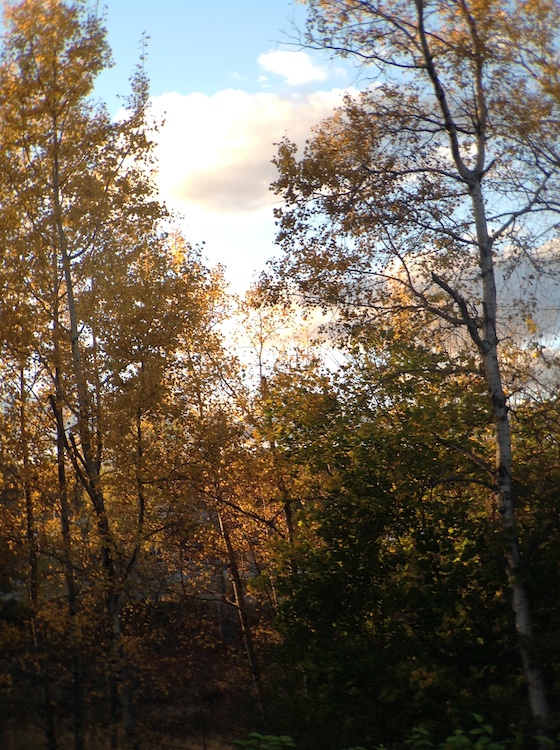 Talk amongst yourselves!