Not what they seem...Imgur (Chuck L). Antidote variants.
Virgin spacecraft crash kills pilot BBC
Woman blinded as a child can see again after hitting her head on a coffee table Independent (Chuck L)
The diode at the end of the tunnel Financial Times (David L)
Facebook Sets Up Shop On Tor Slashdot. Bob: "You're only anon on tor, in theory, until you PUT YOUR FUCKING NAME ON THE POSTCARD."
FCC reportedly close to reclassifying ISPs as common carriers ars technica (Chuck L). If this indeed takes place, it means grass roots activism worked. And those of you who wrote in to the FCC, thanks!
Ebola
In Liberia, Ebola Survivors Find They Have Superpowers Businessweek

Ebola: CDC Updates Guidance on Protective Gear and Drinking Chlorine Roll Call (furzy mouse)
Japan risks Asian currency war with fresh QE blitz Ambrose Evans-Pritchard, Telegraph
Nikkei Futures Up Limit, Yen Collapses, Dollar Up, Gold Down as BoJ Pledges "Unwavering Determination" to Get 2% Inflation Michael Shedlock. The big news overnight yesterday…but everyone seems to have forgotten the saying, "You can't push on a string."
China's October factory growth unexpectedly hits five-month low: official PMI Reuters
Deflation Hit More Eurozone Products in October WSJ Real Time Economics
Testing the Eurozone's Safety Net Project Syndicate
Russia raises interest rates to 9.5% Financial Times
Scrambling in the Darkness as Winter Nears New York Times. On eastern Ukraine.
Syraqistan
ISIS: the Useful Enemy Counterpunch. Li: "Where is Evelyn Waugh when you need him?"

The War Nerd: Crunching numbers on Kobane Pando

Congress to revisit Islamic State war debate after election Reuters. EM: "'Any debate on the issue, which will force members to take a public stand, is politically risky.' How frightfully insightful!"
Big Brother is Watching You Watch
Police State Watch
Secret Manuals Show the Spyware Sold to Despots and Cops Worldwide Intercept (Chuck L)

Former CIA Analyst Ray McGovern Arrested While Trying to Attend David Petraeus Event in New York Kevin Gosztola, Firedoglake

17 things that are banned in central Brisbane during the G20 Summit ABC (Australian Broadcasting Corporation). Lambert: "In other words, all objects."
Imperial Collapse Watch
Lack of mechanics threatens U.S. Air Force target date for F-35 Reuters (EM)
Obama's tepid ratings show that voters do care about inequality Washington Post. But all Obama cares about are his post-presidential meal tickets.
Candidates Struggle To Get Out Message As Local Media Withers David Sirota, International Business Times
Mike Brown's Mom Is Taking Her Son's Case to the UN in Geneva VICE. Lambert: "NC readers knew this first :-)."
Washington state court says accused rapists cannot bear burden of proving consent Reuters (EM)
Kansas tax cuts fail again, as new revenue numbers plague Sam Brownback but help Paul Davis Kansas City Star
Unused Flu Vaccines Cost California Millions NBC Bay Area (EM)
Stockton, California, workers relieved as judge ruling secures pensions Reuters (EM). A threat to CalPERS averted.
At First Look Media, Personalities Prove Tough to Manage New York Times. Not much new here, but provides support to our reaction to the article published about l'affaire Taibbi, that it was "unusual" and that the salacious detail about the row with the female staffer was blown up out of proportion, as well as Lambert's later point, that there's a good reason for traditional newsroom divisions of responsibilities. However, I'm told the New York Magazine story on Omidyar due out Sunday is going to be more eye-popping than the Times suggests.
Half a Century of Evidence to Fear the Fed Bloomberg
Payday Lending Reform Group Targets Member of Consumer Protection Advisory Board International Business Times
Senate Democrats call hearing on Fed's Goldman Sachs tapes The Hill. Lambert: "A little late!"
Emerging Trouble in the Future? Economist. Note regulators have been hand-wringing about ETFs for a while. Li: "Middle class investors love ETFs, and hedgies spend their time arbitraging the prices of ETFs and their underlying/referenced assets. Looks like a, um, liquidity event waiting to happen."
Class Warfare
QE, Debt and the Myth of a Liberal Left Counterpunch

More Americans Are Preferring the Lease to the Mortgage Floyd Norris, New York Times

Here's How We Are Driving the Poor Away From the Banking System Wall Street Cheat Sheet
Taxes Are A Monetary Instrument Lee Sheppard, Forbes. A tax celebrity (yes, Lee is a tax celebrity) tells tax people and a general audience why the US does not need to tax to spend.
Foreclosures Are Making Americans Sick American Banker
John Maynard Keynes Is the Economist the World Needs Now Businessweek. If he hadn't died young at Bretton Woods…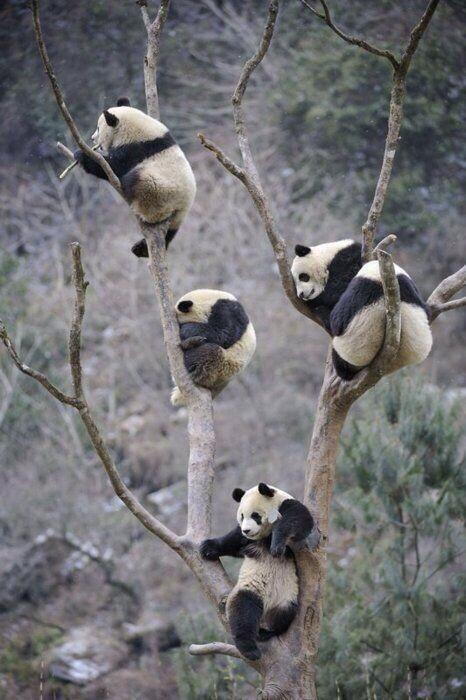 See yesterday's Links and Antidote du Jour here.