By Lambert Strether of Corrente
New York Soft Coup
"Hating police brutality and respecting the police are not contradictory impulses" [New York Times].
"To follow Lynch's argument to its logical conclusion, communities that have felt the brunt of abusive police tactics must not object, lest their demonstrations incite criminals or the deranged to attack police" [Los Angeles]. Yes, and?
"De Blasio was correct to stand up for the overwhelming majority of protesters who exercised their constitutionally protected right to free speech [WaPo].
"De Blasio's softer criminalization of the movement – his patronizing 'why don't you all just stay home' – puts demonstrators at further risk" [Counterpunch].
DeBlasio: "Let's see them through the funerals; then debate can begin again" [Politico]. The problem is that this sends a message that police lives matter in a way that black lives do not, which is precisely the point at issue to begin with.
Bratton: "Can you point out to me one mayor that has not been battling with the police unions in the last 50 years?" [Bloomberg]. The problem is that that police union leader Lynch wants to control his own deployments. DeBlasi can't compromise on that, or else he might as well address Lynch as "Sir."
On Monday, DeBlasio and Bratton emphasized the hundreds of millions of dollars the mayor had directed toward the department in recent months [New York Times]. No guns, no cars, walk the beat. That would be cheapest of all. It might even work!
Long explainer that trails off at the end: "Lasting change, it seems, will have to come from municipalities and states that are willing to examine what the protection of their citizens really entails" [New York Review of Books]. I expect better of the Upper West Side.
Black Injustice Tipping Point
Atmospheric piece on Ferguson with good detail on the organizers and activists [New York Review of Books].
Cop fired for trying to stop another cop from choking a suspect [RTV6].
No charges for ex-Milwaukee police officer in shooting death of Dontre Hamilton [WaPo].
Police misconduct claims — including lawsuits against police for using the kind of excessive force that killed Garner – up 214 percent since 2000; payouts up 75 percent [Reuters].
Baltimore Fox affiliate edits footage from "we won't stop, we can't stop, 'til killer cops are in cell blocks" to "we won't stop, we can't stop, so kill a cop" [Talking Points Memo]. Classy! Also shows the importance of streamers.
Graphic: "Unarmed People of Color Killed by Police, 1999-2014" [Gawker].
Herd on the Street
Goldman Sachs sees $1 trillion of "zombie Investments" stranded in oil fields, looking at 400 of the world's largest new oil and gas fields, and excluding US shale [Bloomberg]. Hope none of that's collateralized….
Prisoner's dilemma in the oil fields: Who'll stop pumping first? [Wall Street Journal].
Stats Watch
GDP, Q3 2014: Revised sharply higher to plus 5.0 percent (!) [Bloomberg].
Personal Income and Outlays, November 2014: Up 0.4 percent, spending in durables [Bloomberg]. "Anemic, particularly when the distribution of income gains is factored in" [Mosler].
Redbook, week of December 20, 2014: Surge in holiday spending [Bloomberg].
Durable goods orders, November 2014: Dipped 0.7 percent. Expectations 3.1 percent up [Bloomberg].
New home sales, November 2014: Below expectations [Bloomberg].
Big Brother Is Watching You Watch
How Brennan's CIA spied on Congress and got away with it [The Atlantic]. Obama's choice, a Republican holdover, continually promoted.
2016
Rand Paul throws his turtleneck into the ring [Twitter].
No Jebbie sightings in New Hampshire [McClatchy].
Mexico
Explainer on Ayotzinapa, the 43 disappeared students and "the narrative" in Mexico [Latin Correspondent].
Local police in the city of San Fernando in northern Mexico were involved in the 2011 massacres of 193 mainly Central American migrants whose burnt bodies were found in mass graves [ABC]. Similar modus operandi.
Piecing together the details of the disappearance of the 43 [NPR]. Atypically good for NPR.
"Mexico's ruling caste is seriously and systematically compromised by shady dealings" [Bloomberg]. Irony alert!
Imperial Collapse Watch
Only 15 percent of active-duty service members approve of Mr. Obama's job as commander-in-chief. Partly from poor pay, partly from losing two wars [Yahoo News].
A new mall hasn't been built in America since 2006 [Vice].
Torture Report
Psychological effects of torture persist for "years and years" [AP].
Senate report makes no reference to hundreds, perhaps thousands, of prisoners who were "rendered" [Slate].
NSA torture lawyer Robert Deitz teaches ethics class at George Washington University [The Intercept].
Lawrence Wilkerson: U.S. tortured prisoners to produce false intel that built the case for war [Democracy Now]. Wait, what? That's what torture is good for?
Class Warfare
Peter Thiel plans to live to be 120 [Bloomberg]. I always knew that when Rahm's brother Zeke came out in favor of dying at 75, it was all about bending the cost curve and only applied to little people.
News of the Wired
* * *
Readers, feel free to contact me with (a) links, and even better (b) sources I should curate regularly, and (c) to find out how to send me images of plants. Vegetables are fine! Fungi are deemed to be honorary plants! See the previous Water Cooler (with plant) here. And here's today's plant (craazyman):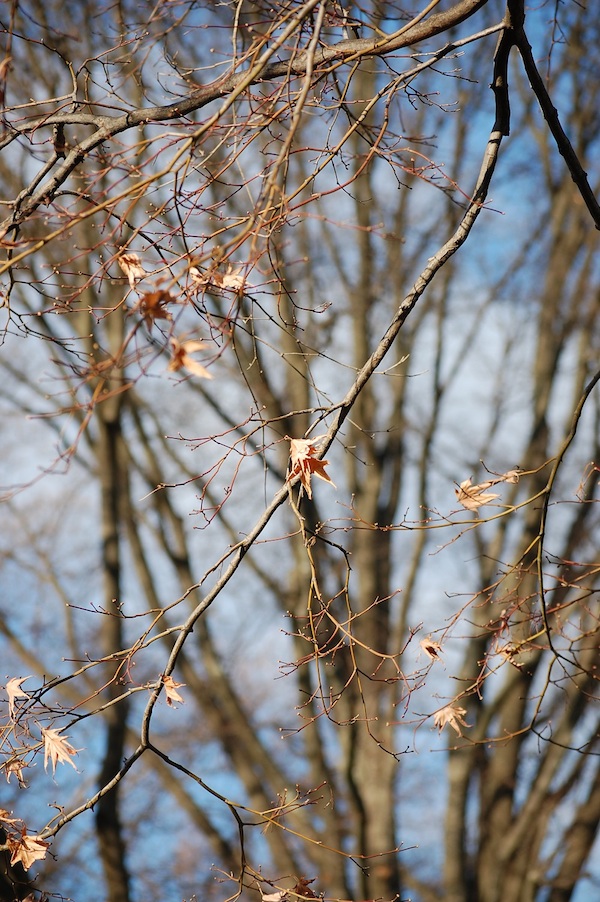 Readers, naughty and/or nice, I'm still feeling more than a little angst over fuel, now that the heating season in Maine is upon me, so any help you can give will be appreciated! Thanks to you, I am now half a tank ahead. I would like to be a full tank ahead!
If you enjoy Water Cooler, please consider tipping and click the hat:
Talk amongst yourselves!