Birds fled 'day before' US tornadoes BBC (furzy mouse)
Poking fun at power: Why dictators and despots hate political cartoonists New Statesman (Chuck L)
New York Regulator Outlines Changes to Bitcoin Rules New York Times
The Single Most Terrifying Trend Facing Google Business Insider (David L)
China is Planning to Purge Foreign Technology and Replace With Homegrown Suppliers Yahoo (furzy mouse). Hardly surprising after the Snowden revelations.
ONEURO: Greece, the EUROZONE and the prospects of a SYRIZA government Yanis Varoufakis
For Cuba, Few See Rapid Change, Especially in Economy Wall Street Journal
Ukraine/Russia
Syraqistan
Rewriting Syria's War Foreign Policy

What have we left to fear for? We have already buried our sons Dawn (martha r)
Big Brother is Watching You Watch
The Future of Privacy Pew Research (martha r)
The National Security State "Works," Even If Nothing It Does Works Tom Engelhardt
CIA Report Warned Assassination Programme Might Backfire Wikileaks
Getting Rid of Al Sharpton and the Misleadership Class Glen Ford (Chuck L)
Not Just Public Lands: Defense Bill Also Incentivizes Fracked Gas Vehicles Steve Horn
John Galt Faces Prison For Contaminating West Virginia Water emptywheel
U.S. to sue NY City over rights violations of teen Rikers inmates Reuters (EM)
Chicago Mayor Rahm Emanuel Tries To Exempt Financial Firms From Ethics Laws David Sirota, International Business Times
How a Memo Cost Big Banks $37 Billion Wall Street Journal
Whither Markets?
Class Warfare
The Economics of Social Status ribbonfarm (martha r). From 2013 but clearly topical.
Déjà Vu All Over Again Archdruid (Chuck L)
Antidote du jour (Kevin H):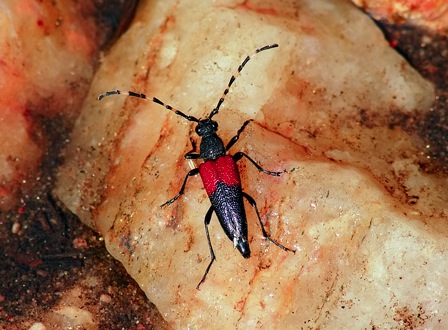 See yesterday's Links and Antidote du Jour here.