Congratulations Stephanie! Amazingly, being a heterodox economist, no less a leading advocate of MMT, is not a bar to landing an influential post.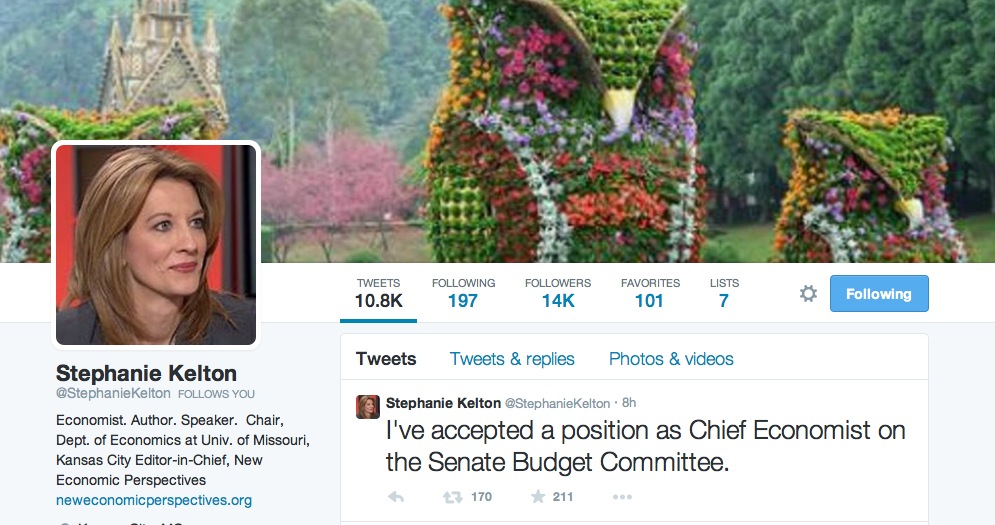 One interesting aspect of this appointment is that the Senate Budget Committee oversees the Congressional Budget Office. We've pointed out how the CBO, despite its supposedly non-partisan role, in fact has exhibited considerable bias in some important analyses:
So let us wish Stephanie well in her new role and among other things, hope she is successful in helping the Budget Committee keep the CBO on the straight and narrow.
Udpate: I understand that Stephanie is to be "minority" Chief Economist. I didn't realize each party got its own.