A Point of View: The pursuit of happiness BBC. Happiness is a bad idea, particularly in its American embodiment of bouncy smiling people selling consumer products on TV. Frankly, that looks more like "giddiness". The ancients sought contentment. Mihaly Csikszentmihalyi argues that "happiness" is actually absorption in an activity, meaning being engrossed. If you accept his view, modern technology is making people unhappy on a mass scale to make their brains less capable of that type of focus.
Tech Etiquette: 21 Do's and Don'ts for 2015 Wall Street Journal. Li: "Drone etiquette".
Stop Spamming Us, Class Tells Uber Courthouse News (Pando)
Uber loses bid to withhold CEO emails in gratuity lawsuit Reuters
Researchers Create Artificial Organs On Microchips NPR (David L)
The World in 2015: National borders undermined? France 24. Nikki: "The big idea (in this interview) seems to be the artificiality of national borders, and the implications of this – 'a coming back to real history'."
What Macau Just Said About China's Economy Wolf Richter
Piketty's snub Economist
Grexit?
Tsipras says ECB cannot shut Greece out of stimulus ekathimerini

Greece: Grasping for relief Financial Times

Competing Views: Grexit Would Be "Lehman Squared" vs. No Problem; Where to Point the Finger When it Blows Michael Shedlock
Germany 'prepared to let Greece leave eurozone' if voters reject austerity DW (Nikki). A colleague who reads the German press, read the underlying article in German, and has good contacts says this is posturing to influence the Greek elections.
Israeli Founder Contests Founding Myths Consortiumnews (Chuck L)
Ukraine/Russia
Analyst: Russia Prepares for Lengthy Confrontation With West, Economic Restructuring DefenseNews

'Russian Spies' Detained Outside NATO Air Base In Lithuania International Business Times (furzy mouse)
Syraqistan
Why Egypt's Threat to Arrest Amal Clooney will hurt its Economy Juan Cole

How the Iraq War Financed a Beltway Real Estate Boom Intercept
Two Minute Hate
The Sony Hack Fraud AntiWar
Big Brother is Watching You Watch
Ai Weiwei is Living in Our Future Medium (Antifa)

Infographic: The Apps That Know Everything About You Vocativ. A must read. Chuck L highlights this part:

. . we asked Hong to highlight four permissions that he thought were potentially the most alarming. Across the top, we list those four: contacts, text messages, call log and microphone. All of these are pretty straightforward, but the microphone permission is especially eerie. Imagine all the audio around you being recorded by some app, without your knowledge.

BTW, I was told by an expert that iPads after the first gen record audio and you can't turn it off. So, for instance, every conference is pretty much guaranteed to be recorded by the surveillance state
A Republican Ruse to Make Tax Cuts Look Good New York Times
The Trans-Pacific Trade (TPP) Agreement Must Be Defeated Bernie Sanders (RR)
Black Injustice Tipping Point
Why the Twisted Politics of White Resentment Is Our Real Police/Race Problem Alternet (JTFaraday)

David Duke Threatens To Expose Other Politicians With White Supremacist Ties Huffington Post (Li)

Racial Bias, Even When We Have Good Intentions New York Times. I've cited this resume study often. Please see our article Fit Versus Fitness for The Conference Board Review on the depth and extent of bias in hiring and promotion, and how it comes up in ways the perps don't recognize.
F.B.I. Workers With Ties Abroad See Security Bias New York Times.
NYPD Soft Coup
Shut Up Officer Karl Denninger (RR)
Economics (and Nostalgia) of Dead Malls New York Times. The wealthier areas of Birmingham, Alabama are lousy with them. Contrast with: Europe's Empty Churches Go on Sale Wall Street Journal
Class Warfare
Flipping the Script: Pedagogy, Theater and Radical Organizing in Schools of Poverty Truthout

California colleges see surge in efforts to unionize part-time faculty Los Angeles Times

Piketty Says Gates Loves His Book While Disagreeing on Tax Plan Bloomberg
Antidote du jour. We've run one of these pix before…and yes, they do get along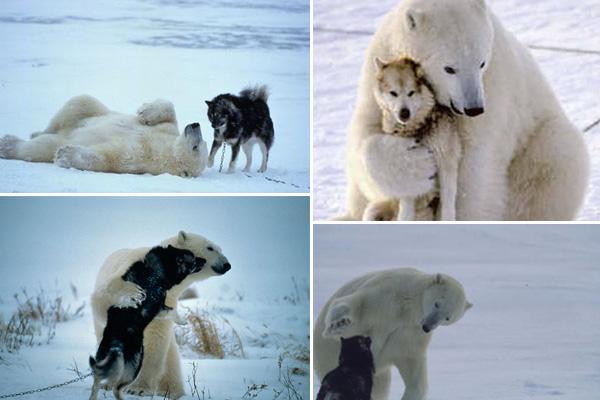 See yesterday's Links and Antidote du Jour here.