Cats and foxes behind Australia's alarming extinctions, study finds Japan Times
No Big Bang? Quantum equation predicts universe has no beginning PhysOrg (Chuck L)
Milky-Colored Rain Falls in Washington and Oregon, Perplexing Residents Weather Channel (Stephen M)
Time's 'Person Of The Year' Is Feeling Kind Of Lost Goats and Soda (David L)
Are Your Medications Safe? Slate (Dr. Kevin)
Alleged Bitcoin scam leaves millions missing Agence France Presse
Internet providers lobby against backup power rules for phone lines ars technica. Chuck L: "My electricity provider, Xcel Energy, uses customer phone numbers and ANI tech to drive their outage management IT system. They, and we customers, would be screwed if phones go dead as soon as power goes out." Remember how long the power outages were during Sandy?
China Injects Funds Into Financial System Wall Street Journal
Modi's BJP crushed in Delhi poll Financial Times
Merkel's Political Imperatives Spell Trouble for Canada Huffington Post (margarita)
Mark Carney warns of banking reform fatigue Guardian (Dr. Kevin). Hard to see how you can be fatigued by something that never really happened, unless the fatigue is the result of sheer boredom.
Strauss-Kahn takes the stand in vice trial Financial Times. OMG, he "rarely attended sex parties" is a defense? Given DSK's famed libido, his idea of "rarely" is not likely to comport with objective standards.
Grexit?
Cypriot Foreign Minister Kassoulides: No Issue of Russian Bases Greek Reporter
Ukraine/Russia
Wretched US Journalism on Ukraine Consortiumnews (Chuck L)

Obama Seeks Last Push for Ukraine Peace Wall Street Journal

Hryvnia Volatile, Near 25 Per US Dollar; Three Days of Wild Swings Michael Shedlock
Imperial Collapse Watch
A Blackwater World Order American Conservative (I owe someone a hat tip, apologies!). This is not just a must read, it's seminal. Pop quiz at 5:00 PM.

Afghanistan War Hero Stripped of Silver Star Washington Free Beacon (Chuck L). The Army acting a if it has a glass jaw, or too many tinpot dictators as bureaucrats.

Kofi Annan: US Invasion of Iraq Created Islamic State teleSUR (RR)
Big Brother is Watching You Watch
Is your Samsung Smart TV eavesdropping on PRIVATE conversations? Daily Mail (Chuck L)

Clear Proof Obama's Surveillance Oversight Board Is a Pathetic Sideshow Alternet
Police State Watch
Is Your Child a Terrorist? U.S. Government Questionnaire Rates Families at Risk for Extremism Intercept

The FBI Is Making House Calls to Keystone XL Opponents ThinkProgress (martha r)
Civil Rights Attorneys Sue Ferguson Over 'Debtors Prisons' NPR (furzy mouse)
Complaints in India, and a Condo Deal in Manhattan New York Times. The blockbuster series on corrupt super high end real estate purchases in NYC continues.
Oil
Oil-Price Rebound Predicted Wall Street Journal

Inefficiencies Abound In U.S. Shale OilPrice
Central Bankers Bash 'Audit the Fed' Bill Wall Street Journal. Quelle surprise!
Senate leader calls for US government's explanation in wake of HSBC leaks Guardian
Peter Jones: Bank scandals breeding new politics Scotsman (Richard Smith). A great rant, and proof that plenty of people are deeply upset about coddling of bank criminals.
U.S. Is Seeking Felony Pleas by Big Banks in Foreign Currency Inquiry New York Times. More pathetic business as usual. How about prosecuting some individuals? No, because people at a certain level are untouchable, unless they steal from people bigger than they are or at least at their level, like Bernie Madoff.
Sh*t In, Sh*t Out? the Problem of Mortgage Data Corruption & Empirical Analysis Adam Levitin, Credit Slips
A Needless Default Dave Dayen, American Prospect
Class Warfare
'Peasants With Pitchforks' Seen If Profits Get Any Fatter Bloomberg

New Evidence that Half of America is Broke Common Dreams (Carol B)

Researchers figured out when companies think about replacing workers with robots Business Insider (David L)

Connecticut to super-rich residents: Please don't leave us Associated Press. SK: "Unbe-f-ing-leivable! Wish there was a para explaining why states are dependent on them for $ but federal govt is not. Incredible to think states are literally tracking a handful of residents like this.

Strike At US Refineries Expands To 2 More Sites OilPrice

Illinois Governor Acts to Curb Power of Public Sector Unions New York Times

Nurses Condemn Illinois Governor's Anti-Worker Executive Order – Warn of Major Threat to Public Safety National Nurses United
Antidote du jour (Melody):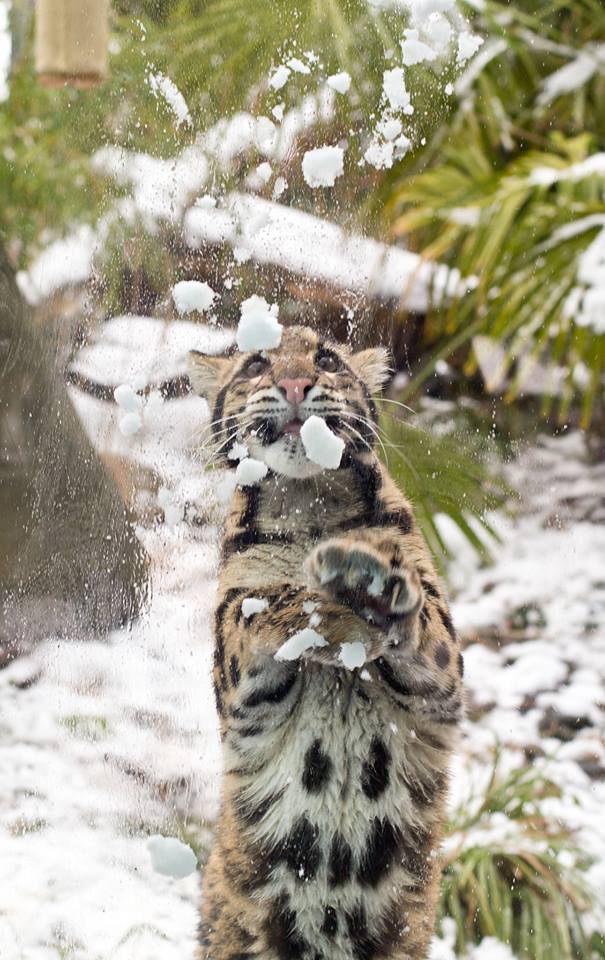 See yesterday's Links and Antidote du Jour here.