The mysteries of chili heat: Why people love the pain Salon (KF)
Our Amazingly Plastic Brains Wall Street Journal
Gauging the financial crisis end game Credit Writedowns. Interesting thesis, especially if true.
BIS says financial flows partly to blame for oil collapse FT
Currency-hedged ETFs in vogue as investors clamor for more Reuters
In J.P. Morgan Emails, a Tale of China and Connections Wall Street Journal
Grexit?
Paying the Piper: How America's Iraq War haunts its Failed Syria Policy Informed Comment
Brian Williams: NBC news anchor 'temporarily' steps down BBC. And yet Cheney and Bush still walk the street….
A Blackwater World Order The American Conservative (C).
Ukraine
Of droughts and flooding rains The Economist
Australian PM brings forward vote on leadership to Monday Reuters
Big Brother Is Watching You Watch
Health Care
Health insurers may be finding new ways to discriminate against patients WaPo. "[P]atient groups say they've spotted an alarming trend of some health insurance plans designing drug benefits to purposefully keep out sicker, costlier patients." Of course, Naked Capitalism readers knew that insurance companies would game the system with narrow formularies back in June 2014.

The future according to HHS Heatlh Care Finance

A Primer on Medicare Physician Payment Reform and the SGR Brookings. "Accountable care" sounds great, but you can bet that care won't be accountable either to patients or the American people generally.
How Elementary School Teachers' Biases Can Discourage Girls From Math and Science New York Times
My first and last time at the Crunchies Medium. Tech dudes behaving badly.
Class Warfare
Stream of Foreign Wealth Flows to Elite New York Real Estate New York Times. Very good; the later William R. Gibson crossed with the later John LeCarré.

Princess Bedrooms That Rule Wall Street Journal. But for how long?

Why Howard Dean and the Democratic Party owe Teachers and Parents an Apology Badass Teachers Association. Yeah, Hoho really shouldn't be supporting the scabs at TFA.

Adjunct professors get poverty-level wages. Should their pay quintuple? WaPo. Honk if you [heart] agnotology!

Union says U.S. refinery strike widened; cites unfair labor practices Reuters

Only 20% are Middle-Class, Most Don't Come Close Economic Populist. There seems to be a sort of convergence on this 20% numner. I might say "pillars of the regime," not "middle class," but that might just be me.

The end of the low-pay puzzle? Economist. Cutting benefits forced people to take crap jobs, goes the story. But it's all good, because now they can ask for raises!
The job market is unquestionably improving, and at a nice clip. But wage growth is not heating up. Jared Bernstein, WaPo. Film at 11.
The First Bank of Bud New York Times
The Search For Neutrons That Leak Into Our World From Other Universes Medium
Secret stash of Moon artifacts found hidden in Neil Armstrong's closet Gizmodo
FAA appears to be attempting to expand its authority to moon activities Phys.org (CL).
New High-Tech Farm Equipment Is a Nightmare for Farmers Wired
Grammys 2015: Transcript of Bob Dylan's MusiCares Person of Year speech Los Angeles Timss
The Rise of the Frugal Economy Project Syndicate
Antidote du jour (via):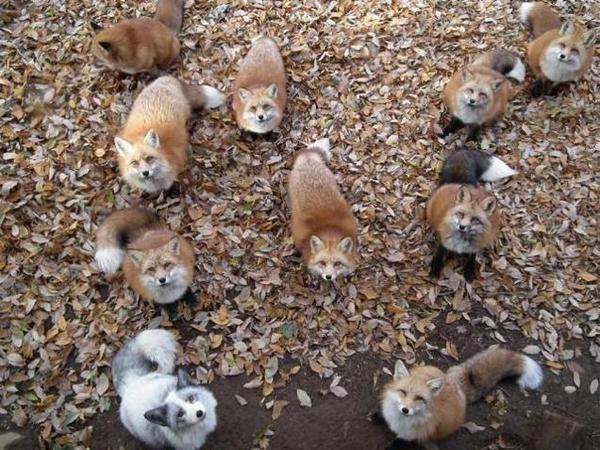 See yesterday's Links and Antidote du Jour here.