Lambert mini-fundraiser update: Thank you, readers, once again, for the instant response, and for detecting the tiny little hat icon and on a Sunday morning, too, before coffee. At last count, 35 of you have chipped in for Water Cooler, and at $900, we are a bit more than a third of the way toward our modest goal of $2500. Here is another go at the modest hat. Click to contribute, and thank you for your interest and support!
☟ ☟ ☟

☝ ☝ ☝
* * *
The story of Dune, recreated with Gummi worms io9
Scent off The Economist. "̌Culture, not biology, rules the relation between smell and language."
First Look Inside The Boston Library's Astonishing, Colorful Renovation The Artery. I'm not sure I think much of this, compared to the McKim building, which I loved as a child. Do we have any Bostonian readers who've been to the new building?
Mindless and Mindful Austerity: Focus Brad DeLong
Faster Real GDP Growth during Recoveries Tends To Be Associated with Growth of Jobs in "Low-Paying" Industries St Louis Fed (PDF).
The billion-dollar companies Silicon Valley investors ought to fear FT
Look at how quickly the values of multi-billion-dollar startups have multiplied The Verge
Forget the tech bubble. It's the biotech bubble you should worry about Quartz
Under external fire, European private equity opts to specialize Reuters
1,000 join Muslim 'ring of peace' outside Oslo synagogue AP
unless your site is about one thing, it's about everything Fredrik DeBoer. "For a website, or a publication, or a magazine, or a natively advertising content vertical, there is no such thing as a sensibility." Translation: Blogging is not dead.
Grexit?
Readers, especially those with European ties or sourcing: Since the media coverage of "Grexit?" is, to say the least, contested, we'd be especially interested to hear about non-elite, non-media reactions and framing: Letters to the editor, comments in threads (the sane ones), thoughts by friends and neighbors, what they're saying in the office, the church, the bar, the café, the sauna… Please share in comments!

Was it worth it? Concessions to Greece relative to the rejected draft of 16 February Norbert Häring. A close reading and explication of both drafts. Concludes it was worth it for Athens to reject the draft of the 16th. Here's the Häring's bio.

Assorted Greek links (Greece lost) Marginal Revolution. I'm including this link collection because of point 6: "Should you be afraid of dark matter," which can only be on-point if "dark matter" is a metaphor. But for what? Some big sh*tpile in German banking?

Syriza's honeymoon over as Greece strikes debt deal with EU Guardian

Post-Eurogroup meeting Greek government talking points The Greek Analyst, Twitter. "It's meant for domestic use, trying to sell the @kolotoumba (i.e. somersault) to the electorate."

Alexis Tsipras: 'We have won the battle, not the war' Mehreen Khan, & Ambrose Evans-Pritchard. Somebody tell the sub you don't need a serial comma in a list with less than three items.

The Real Battle Over Greece Still Lies Ahead Bloomberg

Delphic Demarche Paul Krugman, New York Times

Varoufakis 'absolutely certain' Greek reforms will meet approval Deutsche Welle

Three EU dreams that have turned into nightmares Telegraph. Of course, this is the Torygraph.
ObamaCare
The Obamacare Subsidy Challenge Is Built on Fox News Soundbites TNR. On King v. Burwell: It's entirely possible to believe that headline, and to believe that Congress should simply be asked to fix a grotesque drafting error, and to believe that (hilariously bumbling, as well as corrupt) Jon Gruber — before he said, "Kidding! Really!" — accurately described Congress's intent that denial of Medicaid funding would be used to whip the states into line (to the extent that, so far as public purpose is concerned, Congress can be said to have intent). The Republicans aren't the only party in DC to live in an "information bubble"; the article is a more than usually sophisticated restatement of the "Republicans are stupid" trope that Democratic apparatchiks have been pumping out, since 2000, without notable success.

Flood of Briefs on the Health Care Law's Subsidies Hits the Supreme Court New York Times
Climate
Deeper Ties to Corporate Cash for Doubtful Climate Researcher New York Times

Carbon Sequestration May Not Work Says Study Reporting Climate Science

Explore a Tapestry of World Ecosystems United States Geological Survey. Awesome. The First Ecological Land Units Map of the World ESRI Insider; the methodology of the map. Great stuff!
Police State Watch
Seeing red: Traffic cameras hot topic in Chicago mayoral race Reuters. Privatized, of course. The word "bribery" appears in paragraph 20. Shocker.

Inmates riot at Willacy County prison Valley Morning Star. It's a privatized prison; the local story names the owner, Management & Training Corp., which AP and the Times do not do. ACLU interviews from 2012 and 2013: "What we found was overwhelming despair" (PDF, p. 85).

Mixed reviews for task force leader Ramsey WaPo

The man selected to lead President Obama's Task Force on 21st Century Policing — a group of police and civic leaders charged with telling local and state governments how to appropriately enforce their laws in a period of growing civil unrest — has been sued more than once over questionable police practices. Perhaps most notably, Ramsey, now Philadelphia's police commissioner, led D.C. police in the early 2000s when officers inappropriately swept up protesters and bystanders en masse — actions that cost the city more than $20 million in legal settlements.

So Ramsey's qualified, then?

SBI investigating two police shootings in Gastonia WCNC. In both cases, a citizen who called the police was shot and killed by them, but after they picked up a gun. When gun culture and police militarization collide, this is the end state.
We talked to a bunch of millennials about why they use Snapchat — here's what we found out Business Insider. Interesting.
Syraqistan
U.S. weighs more sanctions against Russia over violations in Ukraine WaPo
The New Anti-Communism? by Michael Uhl Vietnam Full Disclosure (PT). Last Days in Vietnam, revisionist mockumentary up for an Oscar.
What Progress Means The Archdruid Report
Attending a Little Bit of College Is Worse Than Not Going at All Bloomberg
No Pain, No Gain New Yorker. No, not austerity. 50 Shades of Squicky Squillionaire. Zeitgeist watch!
Class Warfare
Antidote du jour: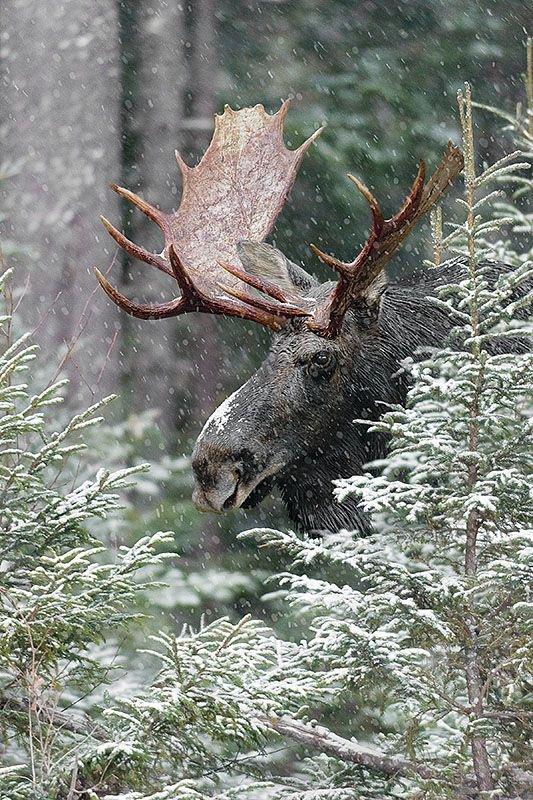 See yesterday's Links and Antidote du Jour here.