By Lambert Strether of Corrente.
2016
Clinton Email
Harold Koh, legal adviser of the Department of State, has refused to disclose advice he gave Clinton on the legality of operating a private email system, citing attorney-client privilege [Guardian].

Nine-page explainer on letterhead from "Office of Hillary Rodham Clinton," whatever that is [Google Drive].

Transcript of Clinton's UN presser [Time].

Steven Aftergood of the Project on Government Secrecy: "There's zero chance that [Clinton will] be charged with unauthorized retention of classified information, because she decides what's classified" [New York Times]. How very meta.

"The most startling news at Clinton's press conference was her disclosure that she discarded roughly 32,000 emails her lawyers decided were personal records" [Politico]. No doubt a forensic data recovery could still find that "discarded" email. If the hard disk itself were to be made available.

The algorithm used to determine what mail Clinton handed over to the Congressional Benghazi wankers investigators [Time].
Restaurant reviewer Frank Bruni [The New York Times].
She's going to have a primary, all right, but it will be a contest against her own worst impulses, default defensiveness and prickly sense of insult when pressed for explanations. From what I saw Tuesday, victory is uncertain.
One of the things I noticed on the Twitter is how much the press hates Clinton; in the same way they hated Gore but not Bush; not McCain, and not Obama. High school clique stuff with a strong whiff of misogyny; "the drama," as Josh Marshall calls it. Personally, I don't hate any of them, but if I did, I can't see any reason not to hate them all equally.
"In the US feminism is often understood as the right of women — and wealthy white women most of all — to share in the spoils of capitalism and US imperial power" [Jacobin]. Yes, that's the problem with the "glass ceiling" metaphor; it legitimizes exploitation.
International Association of Fire Fighters holds a shindig. Clinton doesn't show (Obama? As if) and, Bush, Cruz, plus Rubio suck up — because what, after all, have the Democrats done for unions other than not deliver on ECMA and watch while pensions are gutted? — but then there's this [AP]:
"There are two important things you did not hear from any of today's Republican speaker. One is a commitment to collective bargaining," O'Malley declared, and was immediately interrupted by a standing ovation. "The second is a commitment to funding public safety."
In Wisconsin, "Hillary Clinton garners 52% of the vote in her head-to-head matchup with Walker" [Public Policy Polling]. IIRC, a Democratic shop.
The self-made [snort] squillionaires who write the biggest political checks of all tend to be reflexively turned off by privilege and connections, according to three top Republicans who raise money for outside groups. So they like Rubio's Horatio Alger story [Bloomberg].
Clown Car
Christie settles multibillion oil pollution case against Exxon for a fraction of what the state originally sought [New York Times].
The Hill
"Iran Offers to Mediate Talks Between Republicans and Obama" [The New Yorker]. "[T]heir continuing hostilities are a threat to world peace."
"Two GOP aides separately described their letter as a 'cheeky' reminder of the Congressional branch's prerogatives. The administration has no sense of humor when it comes to how weakly they have been handling these negotiations,' said a top GOP Senate aide" [Daily Beast].
Presidential hopefuls Cruz, Graham, Paul, and Rubio all signed Cotton's letter [WaPo]. Did anybody tell them the letter was meant to be… cheeky?
Freshman Senator Cotton, author of the Iran letter [Politico], defeated Blue Dog Mark Pryor to win his seat. Well done, DSCC. If only Pryor had been more of a Republican…
Anybody remember when Pelosi conducted foreign policy for Democrats by meeting with Assad? No? [Dan Froomkin, The Intercept]. As ever, it's all good when our guys do it, all bad when the other guys do.
"Democrats joined Republicans on the Senate Foreign Relations Committee on Tuesday in unanimously pressing the administration to send weapons to Kiev" [New York Times]. So awesome.
Herd on the Street
You can already find Apple Watch knockoffs in Shenzen [CNN].
General Mills looking to unload some food-like product lines [Reuters].
Google opens first Google-branded store, in London [Wall Street Journal]. But not on a barge?
Battery hacking [Bloomberg]. Yes, Bloomberg is still horrid and hard-to-use. The designer should be punished.
Stats Watch
Jobless Claims, week of March 7, 2015: "[R]ose 7,000 to a much higher-than-expected level of 320,000 [Bloomberg]. Continuing claims also up.
Retail sales, February 2015: Pulled down by lower gas prices. But consumers aren't putting the money anywhere else "even as confidence has improved" [Bloomberg]. Well, er, if confidence has improved, wouldn't they be acting confidently?
Import and export prices, February 2015: "Import prices fell 2.8 percent in January alone for year-on-year contraction of 8.0 percent. And it's much more than just the impact of the strong dollar as export prices are also in contraction, at minus 2.0 percent for the month and minus 5.4 percent on the year" [Bloomberg]. Import fall centered on petroleum.
Corruption
"A bipartisan coalition of former executive branch officials and congressmen filed a brief asking the Fourth Circuit to reverse the judgment [on corruption charges] against [former Virginia Governor Robert McDonnell]. The group includes three former U.S. attorneys (John Ashcroft, Mark Filip and Michael Mukasey), five former lawyers to the president (Gregory Craig, Lanny Davis, Fred Fielding, C. Boyden Gray and John Quinn) and former U.S. Solicitor General Theodore Olson" [National Law Journal]. Lanny Davis? Say no more! Say no more!
"[T]he BBC is forcing out or demoting the journalists who exposed Jimmy Savile as a voracious abuser of girls" [Guardian]. Meanwhile, and oddly, or not, the BBC shows great concern for rape stories in one of its former colonial possessions. Couldn't they cover both?
Emanueldämmerung
Corruption: Chicago Teacher pension money invested with Rahm Emanuel's friends and donors, with the usual private equity fee structures NC readers are quite familiar with *** cough *** looting *** cough *** [International Business Times]. This is huge! I mean, Tiny Dancer has friends?
Corruption: "Mayor Rahm Emanuel's Department of Streets and Sanitation is still spending millions of dollars to provide free garbage collection to ineligible multi-unit residential buildings and to nonprofits whose garbage freebie was never authorized, the city's inspector general concluded Wednesday" [Chicago Sun-Times]. "The list of not-for-profit organizations provided free garbage pick-ups includes 22 offices of past and present Chicago aldermen." The article doesn't mention which multi-unit residential buildings, but that sounds like real estate developers, to me.
Sleaze: "Emanuel's latest spot takes liberties with Garcia's positions on the issues and the numbers it uses, while including out-of-context video clips to build the attack" [Chicago Sun-Times]. Sheesh. What kind of sleazebag is doing Rahm's advertising, anyhow? Axelrod?
Garcia on Honan Square: "My immediate reaction was, why is a British newspaper reporting on this? And if true, why isn't the local media reporting on it? I did some checking through staff about the assertions made in that article. We spoke with some experts in the field and we continue to investigate. We have not ascertained whether the assertions are true. They're troubling, and we continue to investigate" [Windy City Media Group]. The Guardian headline spins this very badly, then.
Round-up on reasons Rahm could lose [Real Clear Politics]. Garcia is behind, but Rahm is stuck at 45%. "The final pre-election poll from the Chicago Tribune last month showed the mayor at 45 percent with 20 percent still undecided. Emanuel's final tally on Feb. 24? 45.4 percent." So the undecideds will decide the race, and last time they didn't go Rahm's way.
Black Injustice Tipping Point
Police gun down an unarmed, black, naked man in Atlanta, Georgia [Reuters]. His name: Anthony Hill.
Police gun down unarmed, biracial man in Madison, Wisconsin [Vox]. His name: Tony Robinson.
Ferguson boots city manager after Justice report [WaPo]. Who was, of course, just one of IIRC 48 municipalities in greater St Louis, most with the same problems, and who was thoroughy mainstream in his view that "[l]aw enforcement, like any other service, is essentially a business activity" (in the words of Robert Poole).
Police State
25 St. Louis police officers are under investigation for allegedly working on the side to provide protection for drug dealers [CBS]. Gang members just with badges….
Police tell Florida ACLU that 84 hours of body cam footage will cost $18,000 [Marshall Project]. Oh, the records are open; you just can't afford to look at them.
MH370
MH370: "Everything was fine, and then suddenly it wasn't" [Economist]. True for a lot of things!
James Fallows on MH370 [The Atlantic]. Came up in Google, seemed current, and then I checked the date: 2014. So no, we don't know much more, do we?
Towelette with Malaysia Airlines logo found on a beach north of Perth 'unlikely from MH370' as item is common [Telegraph]. Another oddity, since the Australian beachwatchers expect debris.
News of the Wired
* * *
Readers, feel free to contact me with (a) links, and even better (b) sources I should curate regularly, and (c) to find out how to send me images of plants. Vegetables are fine! Fungi are deemed to be honorary plants! See the previous Water Cooler (with plant) here. And here's today's plant, the second of, er, Miscellaneous Week* (JG):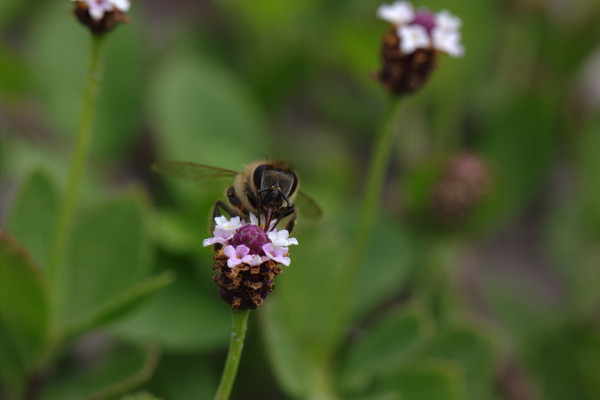 Coming soon!
If you enjoy Water Cooler, please consider tipping and click the hat. It's the heating season!
* My concept was "Humorous Vegetables Week" (a Terry Pratchett reference) but the only submission was, well, not suitable for a family blog. So maybe that was not such a good idea. I wonder what would have been better?
Talk amongst yourselves!