By Lambert Strether of Corrente.
2016
Martin O'Malley: "As I travel around the country the primary concern that people have is that, for as many good things we've done for our economy, it's not working for many of us, because wages are still going down" [Salon]. Gee, that's not what the press is saying.
Nooners on Clinton [Wall Street Journal, "Hillary Seems Tired, Not Hungry"].
Maybe she thought her ideological hunger, which was real, would sustain her throughout her life, and it hasn't.

Maybe what happened to her, in part, is the homes of her Manhattan mega-donors. She's been in the grand townhouses and Park Avenue apartments since 1992. She'd go in and be met and she saw what they had. Beauty. Ease. Fine art of a particular, modern sort, the kind that is ugly, that reminds its owners that just because they're rich doesn't mean they don't understand that life is hard, painful, incoherent. It is protective, cautionary, abstract and costs $20 million a picture.

But what lives they have! Grace and comfort and they don't have to worry about the press, they don't have to feel on the run, they don't have to press the flesh with nobodies.

She'd like those things!
And Nooners makes MoDo look like the lightweight with a tired act she is [New York Times, "An Open Letter to hdr22@clintonemail.com"].
You [that is, Hillary] started the "Guernica" press conference defending your indefensible droit du seigneur over your State Department emails…
Sloppy. And weird. First, I'd like to know when Down thinks "droit du seigneur" was anything other than indefensible. Second, Hillary privatized her email. She didn't exercise some sort of gender-bending droit du seigneur over it.
Instead of raising us up by behaving like exemplary, sterling people, you bring us down to your own level, a place of blurred lines and fungible ethics and sleazy associates.
Jeebus. MoDo worked in the same newsroom as Judy Miller, when Miller faked those WMD stories, right? The same newsroom where Bill Keller spiked James Risen's scoop on Bush's warrantless surveillance until after Bush was safely elected? That newsroom? And Clinton is bringing you down to her level? Dear Lord.
Establishment
Cory Doctorow: "The AP analysis of Bush's 275,000 FOIA'ed emails show that 'donations' to his campaign were really more like 'purchases.' … By the way, I'd be pretty fucking surprised if H Clinton's complete email trove was any less damning" [Boing Boing]. Yep.

"The current numbers raise the question of whether Mr. Bush is going to face a similar challenge in 2016 to that of Gov. Mitt Romney in 2012. In that race, Republican primary voters cycled through a long list of alternatives" [Wall Street Journal].
Principled Insurgents
Rand Paul at Bowie State College: The effect of current de jure criminal codes is "somewhat like segregation" [Bloomberg]. Worth noting that St Louis prosecuting Attorney Bob McCulloch is a Democrat, as is Missouri Governor Jay Nixon.

Ted Cruz in New Hampshire: Unlimited political cash would give rank-and-file conservative activists greater sway in picking their representatives, including the president [AP].
Lawrence Lessig on lessons learned from his 2014 SuperPAC to "end the corrupting influence of money in politics" [Medium].
Stats Watch
Industrial production, February 2015: "The manufacturing sector continues to struggle." Industrial production up 0.1 percent, below expectations, after declining 0.3 percent in January [Bloomberg]. Manufacturing drop was worse than forecast, and January was revised down. "Softer manufacturing may increase debate at this week's Fed FOMC meeting on guidance."
Housing market index, February 2015: "[G]rowth slowed 2 points to an 8-month low" [Bloomberg]. First-time buyers an increasing negative, traffic a particular weakness. "Why are first-time buyers not showing interest in buying a home? Perhaps it's tied to the bubble collapse in 2008, one that may have lowered the appeal of housing as a lifelong investment." Ya think? That, and chain of title issues?
Emanueldämmerung
"Internal polling I've seen doesn't show Rahm winning his Chicago reelection bid." And the Chicago Tribune poll showing Tiny Dancer pulling in massive black support is sus [Down With Tyranny].
Garcia and Emanuel will meet tonight in the first of three televised debates [Bloomberg].
Black Injustice Tipping Point
"An 18-year-old man wrestled a gun away from a police officer Friday evening and managed to fire off a shot" [KATU]. And lives to tell the tale, oddly. Or not.
"Shooting suspect throws homemade explosives during police chase" [KMOV]. And lives, oddly. Or not.
#BlackLivesMatter in Oakland [Talking Points Memo].
Jeffrey Williams, accused shooter of two Ferguson cops, most likely not a demonstrator [Los Angeles Times]. And not a very good shot, either, apparently.
"[Better Together] found [St Louis] county's 90 municipalities, despite being home to just 11% of Missouri's population, took in 34% of all court fines and fees in the state in 2013. [They] also showed that in Ferguson, as assessed property values plummeted during the recession, court fines and fees skyrocketed, up 84% 2010-2013 [NextSTL]. Too bad Obama's stimulus package was so pathetically inadequate; Ferguson might have come through in better shape.
How it works in St Louis: "Her Dad is Wayne Baker (owner of Warrenton Oil and a —-load of other stuff)," [Wes Dalton, then an associate circuit court judge] wrote. "Can we make this one go away??? By the way, we're hooked up for golf at Porto Cima at the Conference!!! (is no cost okay???)!!" [St Louis Today].
Health Care
ObamaCare has had no impact on the insurance industry's medical loss ratio in its first three years [International Journal of Health Services].
Several million people hit with new federal fines for going without health insurance will get a second chance to enroll starting Sunday, but it's unclear how many know about the time-limited opportunity, let alone will take advantage of it [McClatchy].
Sustainability
"U.S. Solar Generation Doubled in 2014, Renewable Output Grew 11%" [The Energy Collective]. "This year will also see the retirement of a large number of coal-fired power plants."
Global emissions were unchanged last year, the first time that's happened amid economic growth in four decades, according to the International Energy Agency [Bloomberg].
Wet wipes combine with other materials, like congealed grease, to create a sort of superknot in sewer systems. With gross picture [New York Times].
"Fukushima is not a redemptive story, but one of tumescent venality and passionate ignorance. With the current government hell-bent on nuclear restarts, Japan's historic cycles of destruction and costly renewal are all but set to be re-enacted" [Japan Times].
Mexico
Caravan supporting the 43 missing students to cross border from Mexico and visit 45 US cities [Fox].
Mayoral candidate in Guerrero kidnapped, then beheaded [Vice]. And teachers union has vowed to halt elections until the 43 students are found.
"[T]he budding romance between Israel's high-tech companies and Arizona" based on homeland security funding at the border [Mother Jones].
Consider it anything but an irony that… the factories that will produce the border fortresses designed by Elbit and other Israeli and US high-tech firms will mainly be located in Mexico. Ill-paid Mexican blue-collar workers will, then, manufacture the very components of a future surveillance regime, which may well help locate, detain, arrest, incarcerate, and expel some of them if they try to cross into the United States.
Imperial Collapse Watch
Latest on the F-35: $400 billion program and the bombs don't fit in the bomb bays. But that's OK because the software package to operate the bombs won't be ready until 2022 at the earliest [Military.com].
Class Warfare
"The Bible is really clear about usury" [Consumerist]. Faith-based institutions vs. payday loan companies.
"Once he got used to sleeping with a blanket over his face to block out the fluorescent lights that stay on through the night, he says living in an internet cafe is 'not so bad'" [Disposable Workers]. This is… Japan.
Long-form piece on crapified jobs in Iowa, and the workers who do them [WaPo].
Josh tries to sum up his workplace. "In essence, Hardee's is not about one person," he says. "It's about a collective of people who come together to fix food for other people. It's like the military. Right, Brandi?"

Brandi is scooping hash rounds. "What?" she says.

"We're family here," Josh says
Tragedy and opportunity for the left. The word "collective" comes to Josh's mind, but the only two institutions he can think of to embody that value are the military and the family (although not, interestingly, church).
News of the Wired
* * *
Readers, feel free to contact me with (a) links, and even better (b) sources I should curate regularly, and (c) to find out how to send me images of plants. Vegetables are fine! Fungi are deemed to be honorary plants! See the previous Water Cooler (with plant) here. And here's today's plant, the first of "I Wish It Were Spring!" week (furzy mouse):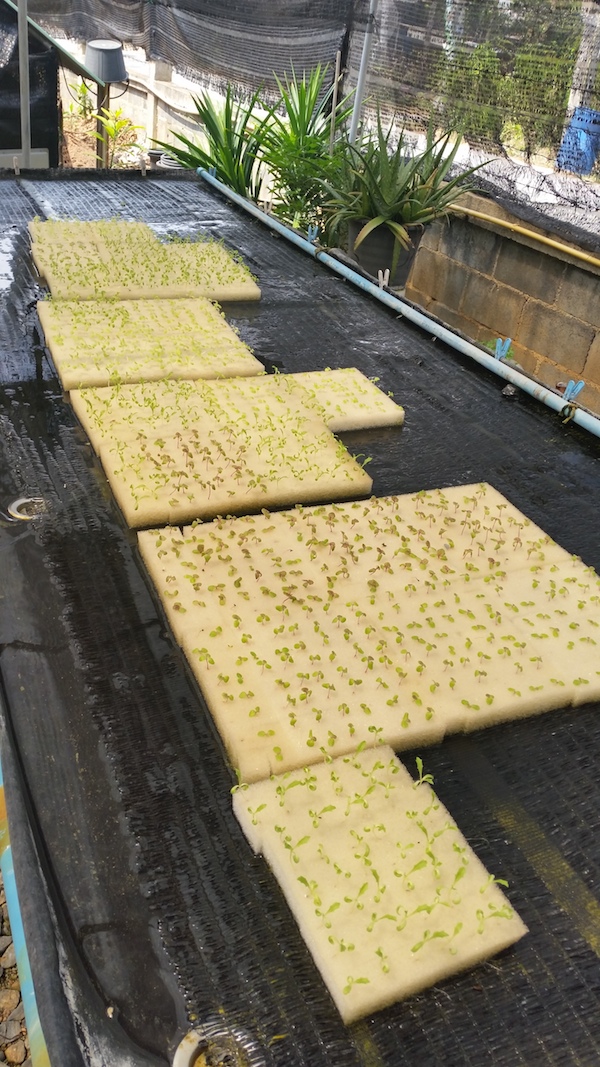 Flats!!! Readers sent in some very nice "I Wish It Were Spring!" photos — I realize that for some parts of the country, the crocuses are already up — but I could always use some more. Glad to put this winter behind!
If you enjoy Water Cooler, please consider tipping and click the hat. It's the heating season!
Talk amongst yourselves!