By Lambert Strether of Corrente.
2016
Clinton email
"[Hillary] Clinton did not have a government email address during her four-year tenure at the State Department. Her aides took no actions to have her personal emails preserved on department servers at the time, as required by the Federal Records Act" [New York Times]. One might wonder if Jebbie released all his email (albeit clumsily) because he got a heads-up?

"The fact that Clinton's emails were not a part of official State Department records until recently means many of them would not have been located in response to Freedom of Information Act requests, subpoenas or other document searches conducted over the past six years. That omission seems certain to generate controversy, litigation and more news coverage as various entities demand access to the email trove just as Clinton's campaign for the White House is expected to be getting underway" [Politico]. It's like meta-oppo!

"There is simply no way that, when Clinton decided to use her personal email address as Secretary of State, she was unaware of the national scandal that Bush officials had created by doing the same" [Vox]. I hate to admit this, but Vox is right. They refer to the gwb43.com scandal of 2007, where the Bush administration fired a bunch of U.S. attorneys and got investigated by Congress, whereupon Congress discovered that not all internal White House mail was available, because it had been sent via gwb43.com, a domain controlled by the RNC (!). Clinton's behavior is consistent with a dynastic member who regards their correspondence as family property, but not with that of an official who regards their office as a public trust.

Twitter goes nuts [WaPo], with memes undoing all the good PR of "Texts From Hillary."

The Times doesn't mention Clinton's actual address. Via [WaPo], was the email domain clintonemail.com? [Gawker (2013 (!))].
Clinton apparat issues talking points on Clinton Foundation [New York Times]. That was yesterday.
Bill Clinton's portrait in the National Galley has a shadow of the blue dress in it, "subtly incorporated" by painter Nelson Shanks [Inquirer]. So where did Shanks subtly incorporate Hillary's "cattle futures" loot? Is that the leafy green stuff on the mantlepiece?
Buffett on Warren: "I think that she would do better if she was less angry and demonizing" [Bloomberg].
Because demographics will ultimately break Democratic, there's no reason for Democrats to do anything now on policy (paraphrasing) [Chris Cilizza, WaPo]. But then, there never is.
Clown Car
"Under Chris Christie, the New Jersey pension system paid more than $600 million in fees to financial firms in 2014 — 50 percent more than a year ago, and a higher rate than almost any other state reports paying for pension management" [International Busines Times]. Yikes!

"The higher fees are a result of the Christie administration shifting billions of dollars of pension money into high-fee hedge funds, private equity, venture capital firms and other so-called alternative investments in politically connected Wall Street firms. … [U]nder Christie, the New Jersey pension system has delivered returns that have trailed the median for similarly sized pension funds. The state's high-fee alternative investment portfolio has also lagged behind the S&P 500."
The Hill
Machers and schnooks at AIPAC [Bloomberg]. Kaching.
Netanyahu to Congress (!): "The days when the Jewish people remained passive in the face of [enemies] – those days are over" [Live blog, Guardian]. "'But I know that Israel does not stand alone, I know that America stands with Israel' – and here the cheers of the crowd rising to its feet drown out Netanyahu's voice." Wowsers.
"I want to place blame where it rightly belongs – with the CIA, to be sure, but also with specific high-level officials and lawyers outside the agency who were directly involved in reviewing the CIA's tactics, and either said yes or failed to say no" [Just Security]. Important article from the heart of the national security class.
History of attacks on the U.S. Capitol [WaPo]. Including Bill Ayers, bless his heart.
Stats Watch
Gallup Economic Confidence Indicator, February 2015: Edges down. [Bloomberg]. Shift downward in last two weeks of February as the price of gas went up.
Redbook, week of February 28: Soft, meets expecations [Bloomberg].
Wireless
Google to offer wireless phone service, but only on a small scale. Meanwhile, the balloons in Africa are going well [Yahoo].
"Geneva-based Silent Circle said it booked $750 million in sales in 2014 after launching its first phone in June, with a third of that coming in December after the high-profile hacking of Sony Pictures Entertainment Inc." [Wall Street Journal, "Silent Circle Details New Secure Devices—Mobile World "]. "[A]pps like Signal go a long way to making mass surveillance of billions of innocent people infeasible" [The Intercept]. See also [Fusion]. Still plenty of other surveillance-related reasons not to have a SmartPhone, though.
"[I]t'll need some hardware evolution before most Android users get their paws on some serious privacy" [The Register].
Emmanueldämmerung
"Gov. Bruce Rauner has called former mayoral candidate Willie Wilson twice to encourage him to endorse Mayor Rahm Emanuel in April's runoff election" [Chicago Sun-Times]. Those Republicans stick together!
Senator Mark Kirk (R): "The people who are running against Rahm don't have the gravitas with the bond market" [USA Today].
Chuy: "Working class folk who stepped up in this campaign feel that Chicago needs to be responsive to the neighborhoods and toward ordinary people and we delivered. It may be the retooling of a Democratic coalition, maybe with a small 'd'." [HuffPo]. What was that phrase? Working… Working what?
Rahm was Bill Clinton's finance director in 1992, while also working for Goldman Sachs [Salon]. How cozy.
Black Injustice Tipping Point
Ferguson Commission delivers first report. Polled, "about two-thirds [of attendees] thought racial and ethnic relations were 'somewhat likely' to improve in the next three to five years" [St Louis Public Radio].
"Mother calls police to help schizophrenic son get to hospital. Police shoot him" [Fusion].
The Roy Clay Sr. Tech Workshop was aimed at teaching selected St. Louis candidates how to do coding, with the goal of strengthening local, black-owned businesses, as well as nonprofits and other social movements in the area [The Root]. Another Ferguson effort.
"Cleveland Mayor Frank Jackson on Monday issued an apology to the family of Tamir Rice, stating that city lawyers used insensitive language in answering a lawsuit filed after the 12-year-old was shot and killed last November by a Cleveland police officer " [Cleveland Plain Dealer]. City lawyer: "The lawyer who wrote the document was using a routine defense against such claims." No doubt!
Health Care
The Washington health exchange took the wrong amount, sometimes triple, out of the accounts of 13,000 customers had an to pay their insurance premium this month [AP (MR)].
Oracle blew through $300 million of Federal money and never launched Oregon's exchange. Oregon is suing Oracle for fraud, false claims, breach of contract and civil racketeering" [KOIN (MR)].
Corruption
Former Rhode Island House Speaker Gordon D. Fox is expected to plead guilty in federal court Tuesday to charges of bribery, wire fraud and filing a false tax return [Providence Journal]. Amazingly, the story doesn't mention his party; Fox is a Democrat. And there seems to be rather a lot of Democratic corruption coming to light recently.
Philadelphia's Superintendent of Schools: "I recommended the approval of more than 30 charter schools because I thought it would improve educational opportunity for our 215,000 students. The last 20 years make it clear I was wrong" [Baltimore Sun].
News of the Wired
* * *
Readers, feel free to contact me with (a) links, and even better (b) sources I should curate regularly, and (c) to find out how to send me images of plants. Vegetables are fine! Fungi are deemed to be honorary plants! See the previous Water Cooler (with plant) here. And here's today's plant, the second of Plants in Snow Week (craazyman):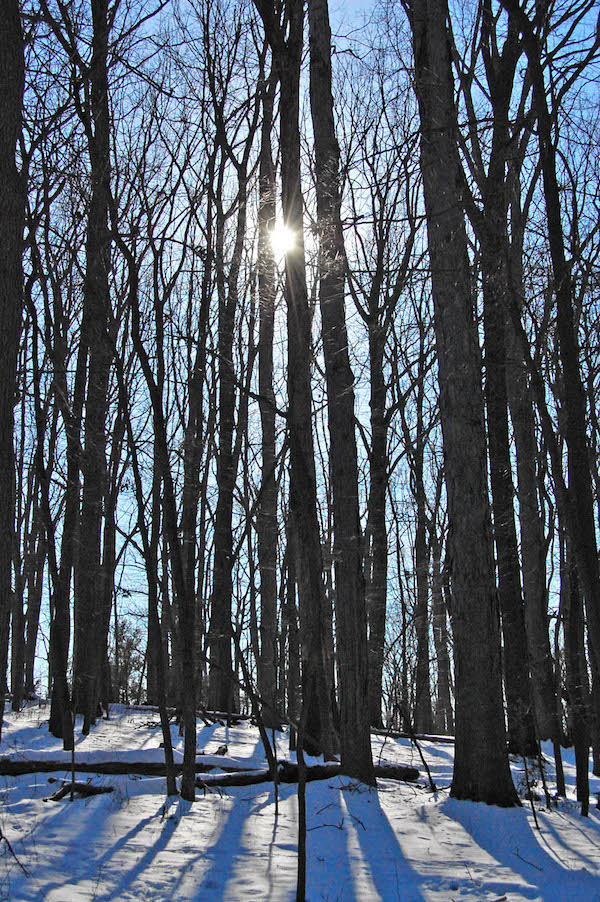 Readers! How about sending me some plants under snow and/or ice? Seems appropriate? And if that doesn't sound like a good idea, how about some humorous vegetables?
If you enjoy Water Cooler, please consider tipping and click the hat. It's the heating season!
Yes, I've got to fix the hat! Thank you all for your generous help in the mini-fundraiser!
Talk amongst yourselves!