Devoted Bald Eagle Mom Gets Buried In Snow As She Keeps Her Eggs Warm White Wolf Pack (furzy mouse)
Finance is great, but it can be a real drag, too Money and Banking
Devouring Social Capital The Parallel Parliament. Mark Carney at the Guild Hall.
Former SEC Director Rips the Red Tape Off His Mouth Bloomberg
Exclusive: China's international payments system ready, could launch by end-2015 – sources Reuters
What the Fed says about China behind closed doors FT
Big data meets the double mandate The Economist
U.S. declares Venezuela a national security threat, sanctions top officials Reuters. Hoo boy. Send in the drones.
The big drop: Riyadh's oil gamble FT
Brazil's Rousseff says austerity drive to last as long as needed Reuters
Malaysian corporates have worst cash visibility in Asia Pacific, study shows Malaysian Insider. And it's a crowded field.
Grexit?
Jean-Claude Juncker calls for creation of EU army FT. For debt collection, presumably.
'Not out of it, but above it': how the Queen will engineer a royal retreat to keep out of a hung parliament Guardian
Real danger lies in Mitteleuropa's financial sector FT
Into the wild: the rebels living off-grid all over Europe – in pictures Guardian
Ukraine's Poroshenko says rebels have withdrawn significant amount of heavy weapons Reuters
Russia's Remarkable Renaissance New Eastern Outlook. Maybe. What is clear is that weaponizing the financial system, as Obama has done, will have the usual blowback effects, perhaps sooner than we think.
Nemtsov murder – more questions than answers Vineyard of the Saker
Syraqistan
New book reveals how MidEast helped Tony Blair earn $90m Arabian Business
Anti-GMO Protests Rock Poland As Farmers Demand Food Sovereignty Rights True Activist (furzy mouse)
Future farming to be based on robots and big data Kurzweil Accelerating Intelligence. Because spraying pesticides with flying robots is what accelerating intelligence is all about!
These $40 Artisanal Toothpicks Are Just The Right Size For Eyeball Gouging Gothamist (CL). Froth?
Googledome, or temple of doom? The Economist. "Tech firms are building pharaonic head offices again." More froth?
Here Are the Problems With The $10,000 Gold Apple Watch Bloomberg. "It's so heavy it feels like a brick." Well, perhaps you can have one of your personal attendants wear it for you. Yet more froth?
Content shakeout alert: Gigaom runs out of money, will shut down Pando Daily
The Conundrum of Corporation and Nation Robert Reich
Complex Societies Evolved without Belief in All-Powerful Deity Scientific American
If enough of us decide that climate change is a crisis worthy of Marshall Plan levels of response, then it will become one Naomi Klein, Guardian
A rocky road lies ahead to a far smaller world population Fabius Maximus (furzy mouse).
Coleman's house-of-cards theory of structures Understanding Society
Antidote du jour: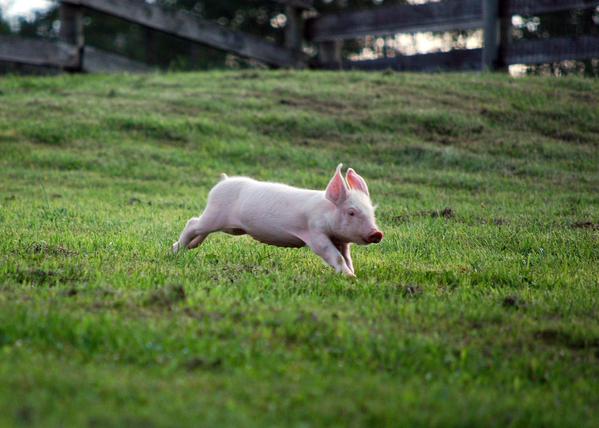 Soon, grass will be visible!
See yesterday's Links and Antidote du Jour here.