Puma known as P-33 makes a safe freeway passage Los Angeles Times
Lee Kuan Yew, Singapore's Founding Father, Dies at 91 WSJ
The Strongman of Singapore Foreign Policy
Eurozone QE relies on confidence trick FT
The Fed Keeps Getting More and More Pessimistic Bloomberg
Central banks in the firing line The Economist
Have the Banks Escaped Criminal Prosecution because They're Spying Surrogates? emptywheel
Are the methods and terms by which we're collecting all this financial intelligence to use against some bad guys precisely what prevents us from holding the even bigger bad guys — the ones affecting far more of us directly, in the form of the houses we own, the towns we live in, the opportunity costs paid to financial crime — accountable?
That's a very good question.
The Fuzzy, Insane Math That's Creating So Many Billion-Dollar Tech Companies Bloomberg
Global fund managers warn on bond bubble FT
The AIIB Debacle: What Washington Should Do Now The Diplomat
China Internet Company Yielding 18% Shows Default Risks Brewing Bloomberg
For Clintons, a Hedge Fund in the Family New York Times. How cozy.
Is Tony Blair retiring to spend even more time with his dictators? Independent (RS).
Grexit?
Τα 10 βήματα προς τη δραχμή Ekathimerini. Seems the same as "10 Steps to the Drachma" by Gr Reporter. Interestingly, there's no English version at Ekathimerini.

Greece Faces Decisive Week as Tsipras Is Set to Meet Merkel Bloomberg

In Greece, Syriza Struggles to Deliver Promises as Money Runs Out New York Times

The shades of "Paradise" To Vima (about). Seems Yves is not the only one to pick up on governance issues.

PM's office backs minister over reports he signed contracts to rehire sacked staff Ekathimerini

Greek minister Katrougalos – "corruption allegations" or just a "moral question"? Keep Talking Greece. Then again… Note sourcing on this story: To Vima.

Syriza and Its Discontents Truthout
Sarkozy's UMP Tops French Local Vote With Le Pen's Gains Capped Bloomberg
France is Europe's 'big problem', warns Mario Monti Telegraph
'Abandoned' French working class ready to punish left's neglect by voting for far right Guardian. Why vote for fake Republicans when you can vote for real ones….
France decrees new rooftops must be covered in plants or solar panels Guardian (furzy mouse)
Smog-choked Paris forces half of cars off roads AFP
River Thames seeps over banks as flood alerts remain in place for parts of London Evening Standard
Russia warns Denmark its warships could become nuclear targets Telegraph
Imperial Collapse Watch
F-35 Still Years Away From Being Ready for Combat Medium

DOT&E Report: The F-35 Is Not Ready for IOC and Won't Be Any Time Soon Center for Defense Information

The Planet's Best Stealth Fighter Isn't Made in America Daily Beast
Big Brother Is Watching You Watch
FB user fakes suicide to see how the Facebook suicide prevention tool works and lands in mental asylum Techworm (furzy mouse)

Cyber snoops track students' activity Politico

New Chevy Malibu will come with built-in NSA-style Teen-Tracking Spyware Hackread
Culture of brutality reigned at state prison in Florida Panhandle Miami Herald
'Shoot the gays' initiative likely to be circulated San Francisco Chronicle. The "Sodomite Suppression Act."
Under Health Care Act, Many Tax Filers Are Discovering Costly Complications New York Times. Nobody could have predicted….
More cash-strapped Americans turn to tax refund advances AP. Assuming ObamaCare doesn't screw that up, of course.
Significant pension cuts loom for retirees Columbus Dispatch
Class Warfare
How a pesticide loophole increased cancer risk at a California school Center for Investigative Reporting
A High School Where a Student Might Letter in Polo New York Times
9 Billionaires Are About to Remake New York's Public Schools—Here's Their Story The Nation
A disputed diagnosis imprisons parents WaPo. "Shaken baby syndrome."
Misrepresenting the Left Counterpunch. "We are not liberals!"
Too Much Oil Jacobin
To move beyond boom and bust, we need a new theory of capitalism Paul Mason, Guardian. Terry Jones to popularize Hyman Minsky (!).
Antidote du jour (via):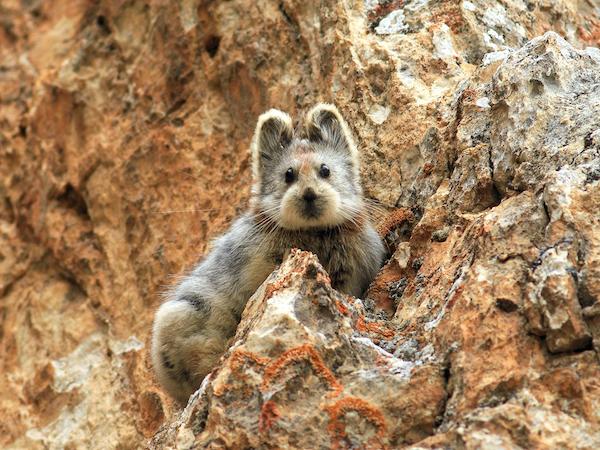 See yesterday's Links and Antidote du Jour here.