By Lambert Strether of Corrente.
TPP
Abe to Congress: "[TPP] is for the sake of our children and our children's children" (applause) [Sydney Morning Herald]. BWA-HA-HA-HA!!! The White House must have fed him that line; Rahm uses it all the time.
Clinton opposed ISDS in Hard Choices [HuffPo].
Guerilla pollster doublechecks Pew Research survey on TPP support [Corrente].
2016
Sanders lettter to supporters this morning [@ZekeJMiller]:
Excerpt of Bernie Sanders' email to supporters today pic.twitter.com/D7EHUsy9Zd

— Zeke Miller (@ZekeJMiller) April 30, 2015
Sanders website this morning [@danmericaCNN]:
Bernie Sanders' website – http://t.co/IVYOIG3YTx – hints at a May 26, 2015 announcement rally. (Aides say in Vermont) pic.twitter.com/2ZrGigRl2j

— Dan Merica (@danmericaCNN) April 30, 2015
Interesting slogan.
Sanders: "I am running for President" [The Hill]. "Hillary Clinton got her first official challenger for the Democratic presidential nomination Wednesday night." So much for Martin O'Malley, who probably has details to attend to in Baltimore and Maryland anyhow.
Headline: "What Bernie Sanders Would Have to Do to Win" [New York Times]. Personally, I feel that bringing even a smidgeon of sanity to our political discourse is a ginormous win, and if Sanders does this, I will cheer him on (which is not the same as the coveted Lambert endorsement).
The S.S. Clinton
"The Clinton Health Access Initiative never submitted information on any foreign donations to State Department lawyers for review during Clinton's tenure" [Boston Globe]. An "oversight." Oh, OK. Say, can we check the email on that?

"A handful of deep-pocketed donors are reconsidering their gifts to the $2 billion Clinton Foundation amid mounting questions about how it's spending their money and suggestions of influence peddling" [Politico]. Shocked, shocked. What we need is a leaderboard on corruption. I mean, at least Clinton had the class to launder her money, as opposed to strutting down the Koch catwalk with a $300 million prize for Most Beautiful New Face at stake.

Review of Clinton speech on race and mass incarceration: "The filling of American prisons has become so powerful for voters that both Democrats and Republicans are trying to tackle it in Washington. That bipartisanship is the ultimate proof that the issue of mass incarceration has reached critical mass [Vox]. Also: "If this is the Hillary Clinton that hits the campaign trail for the next 18 months, she'll be a far more formidable candidate than the halting speaker who struggled to articulate a raison d'être in 2008." Except, as I keep saying, after the February caucus debacle, after which the press moved on.
Quotes from Koch's $300 million beauty contest below, which it's only fair to say a Koch spokeshole categorizes as "hearsay" [New York Post].
Republican Establishment
Koch: "We've had enough presidents named Bush" [New York Post]. Whaddaya mean, "we"?
Republican Principled Insurgents
Koch: "I am supporting Scott Walker" [New York Post]. (I warned you Walker was dangerous!) "I told Scott Walker that Marco Rubio would be a good vice president. Gov. Walker agreed." I bet he did! Let's just hope, for Walker's sake, that he was talking to a real Koch this time.
Republican Clown Car
On NSA surveillance, Cruz stakes out position between Paul and Rubio [Politico].
The Hill
"Texas labeled as 'hostile' territory in Army's Jade Helm training" [Austin-American]. White House re-assures anxious Texans [Talking Ponts Memo].
House plans to spend more money on the F-35 [The Intercept]. I hear the song of a Clang Bird!
Stats Watch
Personal Income and Outlays, March 2015: "[T]he data suggest that people remain somewhat cautious in their spending despite months of cheaper gasoline and rising confidence" [Bloomberg]. Fed blames the weather.
Health Care
Center for Medicare Services Inspector general issues warning on $5 billion spent for the Exchanges [Bloomberg]. The concerns raised are on call centers and enrollment staff. That's interesting, because that's where the walking around money for the politically connected would have been spent.
Black Injustice Tipping Point
I asked our Philly correspondent, Fernando Quinlan, "When will Philly blow up?" The answer:
Enough has been done that, so far, no tipping point has appeared, either for bored teens with poor impulse control, or older organized politically aware committed activists who have given up on food security and improved housing and health care and deliberately moved to civil insurrection as a strategy to power.

My overall view is that the city is very different from the rest of the nation due to the conscious attempts to change the culture of the cops for about 30 years. Philly cops have to live in Philly, about 34% are Black. The previous commissioner was a Nation of Islam turned Sunni Muslim, Sylvester Johnson. Black women who went with the Sunnis are regularly seen throughout the city in full Burqa dress with covered faces. Not that everyone is in love with one another, but there is a civil accommodation with one another. The DoJ had a massive purge of the PPD in the 1980s, convicting 60 cops and sending many into retirement. Repeated decades of reformers, several from out of town, some African American have pushed for more community policing, as seen by the bike cops in shorts. This is a sea change from the Rizzo era cops, who wore black leather jackets and carried lead truncheons, the black jacks. Even the 4 battery Mag Lite flash lights have been abandoned for small very bright LED lights. Those flashlights were used as replacements for the blackjacks, and 4 'D' sized batteries in an aluminum tube fractured a lot of bones. The attempt to tone down the image as well as the behavior the cops has gone on to the point today where the brass regularly dismiss cops and then have to fight the FOP in the courts by the fired cops who fight tooth and nail to reinstate all but the convicted felons among the dismissed.

More recently, 2 women who wrote for the Daily News and won Pulitzers uncovered massive corrupt narcotics officers and other detectives. That cleaned up a lot of the department along advances of ubiquitous computer cameras inside and outside of small business everywhere has caught many a dirty cop in the act.
Quinlan's comment is, at the minimum, a reminder to us all that cities up and down the Northeast Corridor are not identical. Context matters! Most Baltimore cops live out of town.
And here's a reminder that the terrain of cities on the Northeast Corridor is different from, say, St Louis, tactically and strategically [@Grasswire].
Police block entrance to Holland Tunnel to prevent #FreddieGray protesters from marching in pic.twitter.com/vHKSkYft2X https://t.co/kpalRDIdpn

— Grasswire (@grasswire) April 30, 2015
"Police have handed their Freddie Gray investigative files over to prosecutors a day earlier than planned" [CNN]. Fragments of what looks like the police version being leaked, although the report itself is secret. For some reason.
WaPo reports that a sealed affidavit in a search warrant contains information from a now-jailed prisoner also in Freddie Gray's van, separated from Gray by metal partition, that Gray was "banging against the walls" and "was intentionally trying to injure himself" [Reuters]. Hmm. Here's a debunking [Daily Kos].
Initial reports said Gray's van made three stops. Now a fourth has emerged, based on footage from "a privately owned camera", says Deputy Police Commissioner Kevin Davis [New York Times]. The Times thinks that suggests that the officers involved had not told investigators about it. Maybe.
Video of police snatch at protest [Talking Points Memo]. It happened live on CNN, right on the screen behind two talking heads, who didn't notice a thing. #smh.
"The Rev. Al Sharpton and Baltimore Mayor Stephanie Rawlings-Blake are scheduled to lead a summit on improving relations between police and the community" [AP]. Swell. Yes, that Al Sharpton.
Protests in Ferguson in solidarity with Baltimore; three apparently shot, shooters unknown [WBAL].
"When law enforcement is just about force, people are killed" [The Economist, "Wanted: cops with people skills"]. At home as abroad, not that our post- and trans-national elite sees a real difference.
Non-violence as a philosophy vs. non-violence as a strategy [HuffPo]. I'm in the latter camp.
U.K. Election
IpsosMORI poll for the Evening Standard: Cameron 35%, up two points, Labour down five points to 30% [International Business Times]. Seven days to go.
If you want to see where Labour's five points went, scroll down to the "One word that sums up your leadership style?" question, and see if you notice a different between Labor's Miliband and the others [Holy Rood].
Our Famously Free Press
"[A]ccess is the god that failed, with terrible consequences that no one in Washington journalism can reckon with. Instead, they party the pain away. And that is one thing [thaat the White House Correspondents' Dinner] tonight is 'about'" [Jay Rosen]. Good, but access journalism failed whom?
Class Warfare
There's now an app to help the precariat keep track of the three or eight jobs they have to put together at weird hours to pay the rent and the bills [New York Times]. It's a civilizational advance!
News of the Wired
* * *
Readers, feel free to contact me with (a) links, and even better (b) sources I should curate regularly, and (c) to find out how to send me images of plants. Vegetables are fine! Fungi are deemed to be honorary plants! See the previous Water Cooler (with plant) here. And here's today's fourth, the third of "Spring is here!" week one (Craazyman):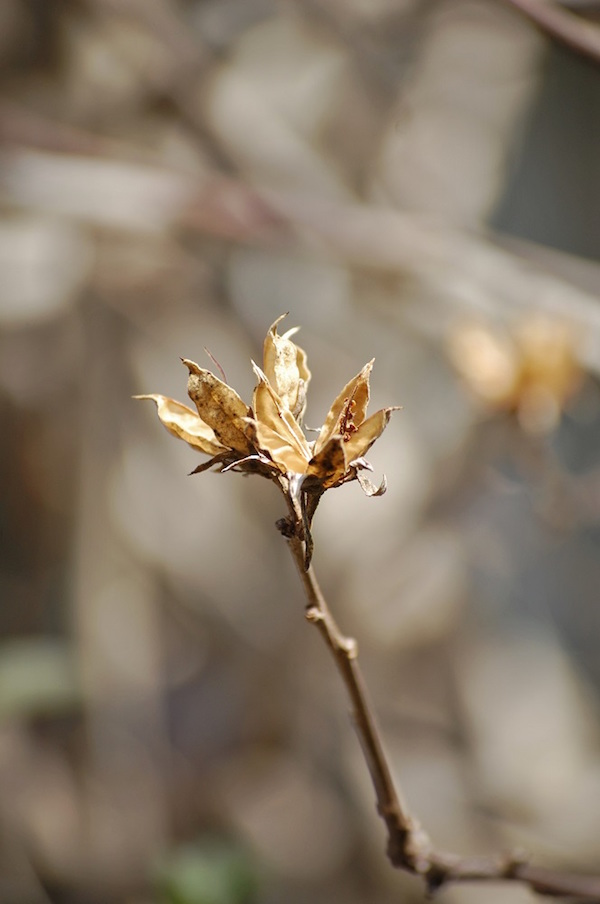 Looks like a Spring cold snap :-(
If you enjoy Water Cooler, please consider tipping and click the hat. It's the soil, seeds, Fedco Tree sale, and planting season!
Talk amongst yourselves!