EXCLUSIVE: The Lion Queens – Meet the brave Australian women who look after big cats from zoos and the movie industry… and even let the deadly animals sleep in their beds with them Daily Mail (bwilli123)
These amazing pictures reveal what it takes to win a rabbit show Business Insider (David L)
45 years after Apollo 13: Ars looks at what went wrong and why ars technica (Chuck L)
The patron saint of internet warriors breaks down every type of troll Marie Claire. Useful.
4 surprising reasons why clean energy is gaining on fossil fuels Grist (Glenn F)
The past's long shadow Economist
At Global Economic Gathering, U.S. Primacy Is Seen as Ebbing New York Times
Weather leaves solar-powered plane stuck in China CNN (furzy mouse)
China is a "major driver" of environmental degradation in Latin America Dialogo Chino (Bob H)
Germany Rebuts Lew-Bernanke Criticism of Current Account Surplus Bloomberg. "Tries to rebut" would be a more accurate headline.
Grexit?
Ukraine/Russia
Syraqistan
ISLAMABAD: Pakistan agrees to send ships to block arms shipments to Yemen rebels McClatchy (furzy mouse)

Iraq-Yemen Update 17 April 2015 Sic Semper Tryannis (Chuck L)
Big Brother is Watching You Watch
TSA Trained Disney, SeaWorld to SPOT Terrorists Intercept (furzy mouse)

The NSA's Fight To Keep Its Best Hackers Defense One (furzy mouse)
Wall Street Is Cool With Hillary Clinton Pretending To Be A Populist DSWright, Firedoglake
Behind Christie's Budget Claims, a More Controversial Legacy ProPublica
"The Ron Paul of the left": Why Bernie Sanders is the cranky socialist 2016 needs Salon (Ryan R)
Hillary Clinton Trade Deal Flip-Flop? She Praised Trans-Pacific Partnership, Now Hedges International Business Times
Tell Secretary Hillary Clinton: Speak out against Fast Track and the TPP Credo. Please sign! Embarrass her for her silence.
Analysis of Awful Fast Track Legislation/TPP Public Citizen. You can read a more thorough treatment here. Please circulate.
Police State Watch
Free-Range Kids Washington Monthly
California Drought
Rebecca Lawton: drought and ostrich thinking Radio New Zealand National (Mike C)

California Governor Brown hears business concerns about drought plan Reuters (EM)
Feds Against Comcast-Time Warner Merger Daily Beast
Dow recovers from 350-point plunge but ends week down 1.3% CNBC
The Economy Has Slowed Because the Fed Has Already Tightened WSJ Economics
Goldman sued over 'sex discrimination' Financial Times
Class Warfare
How Corporate America Invented Christian America Politico
Antidote du jour: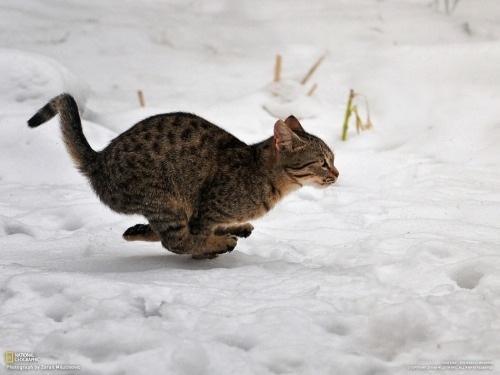 See yesterday's Links and Antidote du Jour here.