Bobcat Drags Shark Out of Florida Surf National Geographic. Bad photographer scared the bobcat away from his meal.
Polish Nurse Cat, Rademenes, Comforts Sick Shelter Animals Until They Feel Better Huffington Post (kristiina)
Why humans love pet dogs as much as their children Telegraph
Police Collar a Coyote In Chelsea Courtyard Wall Street Journal. Adrien: "Can't help but reflect on the apparent hierarchy of values in New York City..where banksters do not go to jail, an African American man selling cigarettes on the street gets choked to death by police officers but..where a coyote is safely sedated by city officers before being taken care of by the city…"
Happy birthday to Moore's Law Washington Post (furzy mouse)
The coming digital anarchy Telegraph. Note this is Silicon Valley sales talk.
Grexit?
Ukraine/Russia
Worst is over, Putin tells Russians Financial Times
Syraqistan
Big Brother is Watching You Watch
WikiLeaks republishes all documents from Sony hacking scandal Guardian (furzy mouse)

The US Government Asked Sony to Help Counter ISIS Propaganda Motherboard

Fifty Years of Secrecy: Investigating CIA Mind Control Experiments in Vermont Firedoglake (furzy mouse)
Imperial Collapse Watch
How The World Bank Broke Its Promise To Protect The Poor Huffington Post (theartistformerlyknownasfrostyzoom)
Deal Reached on Fast-Track Authority for Obama on Trade Accord New York Times. Appalling. However, note that this is a deal reached among party "leadership". The "deal reached" is meant to convey a sense of inevitability when this is not in fact done. The Democrats are in revolt and not all Republicans are on board. And party rank and file have bucked the leadership, most notably on Syria. So now is the time to make calls, particularly if your Congresscritters are Republicans or centrist Dems. Tell them that this deal is not about trade but subsidies to multinationals, Big Pharma, and Hollywood. Refer to our post today, about how it will even undermine local zoning. And if you are calling a Republican, position yourself as a businessman concerned about the impact on in-state industries.
Lawmakers Unveil Secretly Negotiated Deal To Fast-Track Free Trade Huffington Post
Tombstone of Hillary Clinton's father knocked over: newspaper Reuters. EM: "Local officials were quick to dismiss as 'unfounded' rumors that the later Hugh Rodham's headstone might have fallen over as a result of the deceased turning over in his grave."
EXCLUSIVE: Hillary Clinton Said to Hire Former Wall Street Cop Gary Gensler as Campaign CFO Bloomberg. Bill Black shreds this move. His post goes live at 10:00 AM.
Martin O'Malley takes shot at Clinton over gay marriage and immigration Guardian (furzy mouse)
Battle for Oregon highlights Obama's free-trade challenge
Reuters (EM)
Florida paper draws scrutiny for knowing in advance about Capitol gyrocopter stunt Japan Times
'Slicing and dicing': How some U.S. firms could win big in 2016 elections Reuters (EM)
Despite Changes, US Government Still Unwilling to Provide Meaningful Information to Americans Put on No Fly List Kevin Gosztola, Firedoglake
Emancipation Day and Washington D.C's Living Legacy of White Theft, Black Loss Jason Rathod
The police shooting video Chicago has paid $5 million for us not to see Daily Kos
Why confidential tips to the government may not be confidential after all Washington Post (furzy mouse)
SEC Targets Confidentiality Agreements That Stifle Whistle-Blowing JD Supra Business Advisor
Chris Christie: New Jersey Pension Launches Probe Of Fees to Wall Street International Business Times
L.A. schools iPad program subject of inquiry by SEC Los Angeles Times (furzy mouse)
Some Fear Fallout From Preet Bharara's Tension With Judges New York Times
Detroit, Stockton bankruptcies may flag wider problems: Fed's Dudley Reuters. EM: "Of course none of the 'wider problems' have anything to do with Fed EZ-money policies and the resulting boom/bust economics." \sarc
IRS Should Crack Down on Private Equity's Abusive Tax Alchemy Eileen Appelbaum, Huffington Post
Ben Bernanke Will Work With Citadel, a Hedge Fund, as an Adviser New York Times. Let us just say that Citadel is extraordinarily secretive. Honestly, even DE Shaw (where Larry Summers got paid a ton for hanging out) is more savory-looking.
Bloomberg Terminals Go Down Globally Wall Street Journal
Class Warfare
The Mansions Owned by White-Collar Criminals Wall Street Journal

The numbers are staggering: US is 'world leader' in child poverty Raw Story
Antidote du jour: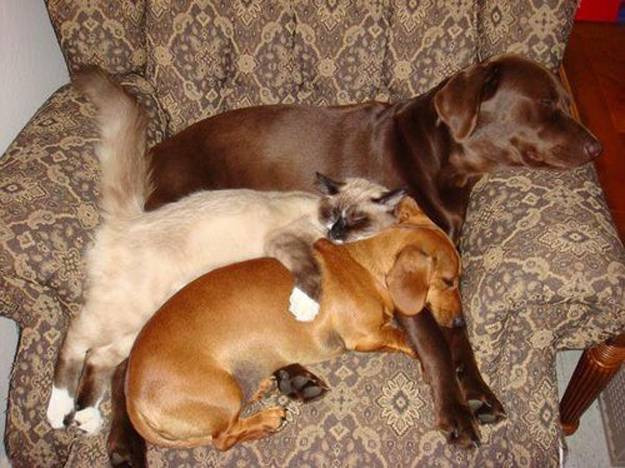 And a bonus video (hat tip Kokuanani):
See yesterday's Links and Antidote du Jour here.