I'm very much looking forward to the opportunity to see some reader in France and get the lowdown on French and European politics. It looks like we'll have anywhere from 7 to 15 people attending. At past meetups, the readers also seem to have enjoyed meeting each other, so this should be a good event.
We'll plan on 6:00 PM, with the caveat that I'm coming from the INET conference, where we are being shuttled by bus, so I might be a few minutes late. The venue is:
Villa Maillot
143 Avenue de Malakoff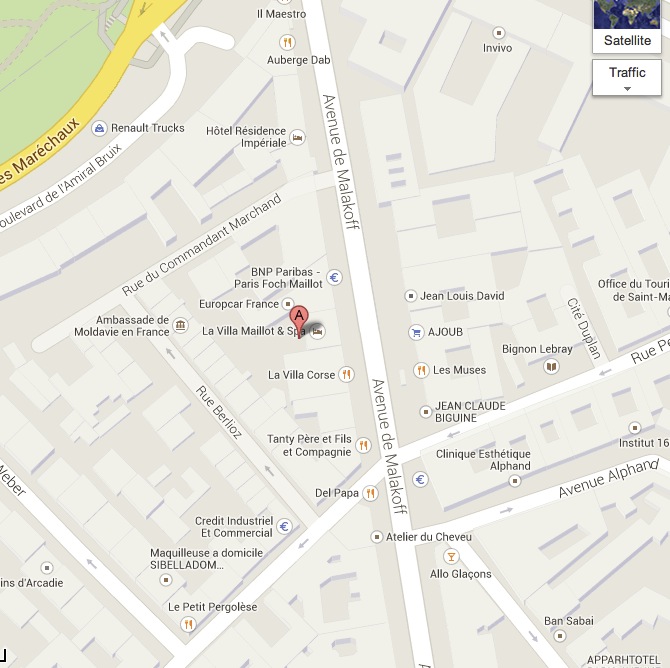 Reader Roy P described it as: "a small hotel with a very quiet and civilized bar that is never crowded." We had to make a tradeoff between going to a spot that catered to a local crowd and being able to converse comfortably. The risk was that a local fixture would almost certainly be busy on a Friday, and hence not so hot for a group to try to corner a section and mingle. So we should be able to mix well here.
Looking forward to meeting you!