Meet the guy trying to turn emoji into a legitimate, usable language Washington Post. What is wrong with English (or Spanish, or Chinese)? I am leery of possible Newspeaks.
Overlooked evidence – global warming may proceed faster than expected Guardian
In A Bid To Put An End To The Fossil Fuel Crisis, Audi Has Made Diesel Only From Air And Water ViralSpell (David L)
As sensors shrink, watch as 'wearables' disappear Reuters. Bear in mind that if you took this trend at face value, Google Glass would have been a huge hit.
Internet trolls: Proactive policing Economist. Notice it only takes five comments to get to 80% accuracy. Overpersistence (which in our experience goes along with dishonest argumentation) is a big tell.
Who's Crazy Now? American Psychological Association Supported Torture "At Every Critical Juncture" George Washington
A frosty peace beckons for the US and China Financial Times
Self-Propelled Artillery Market Looks to the East Forecast International (Bob H)
Silicon Valley braced for EU scrutiny Financial Times
The Traumatic Restructuring Of Austria's Cooperative Banking System Frances Coppola, Forbes. Richard Smith: "Quite liking Frances's coverage of this stuff, especially the way she never rules out the possibility that things are still worse than they appear to be."
Happiness and Freedom: East German Version Ian Welsh (Chuck L). A must read. Carol B flagged the same article and noted: "America's becoming very like the jokes we americans used to make about the Soviet Union."
Grexit?
Pain Versus Gain: Argentina, Greece, and Paul Volcker Dean Baker. The big caveat I have, as both economists and some readers in Greece have pointed out, Greece does not have an export mix that will benefit much from currency depreciation.

Friday lay day – the hopelessness of the Greek situation Bill Mitchell

Default without Grexit: Are they all pre-planned eventually? failed evolution. Would
Syraqistan
Big Brother is Watching You Watch
House committee approves bill to end NSA phone records program PC World

Germany Is Accused of Helping NSA Spy on European Allies New York Times

Airbus sues over alleged German spying Financial Times
2016
Bro of H Clinton Top Aide Lobbied for Qatar-Exxon Owned LNG Export Terminal Steve Horn

Open thread for night owls: A condensed look at what Bernie Sanders thinks on some issues Daily Kos
Baltimore
Experts: You Can't Break Your Own Spine Like Freddie Gray Daily Beast (furzy mouse). It is beyond comprehension that the police have tried running this excuse.

Other Prisoner in Van with Freddie Gray Denies Police Account Gawker

Media's Baltimore 'Teen Purge' Narrative is Falling Apart Alternet

IVAW CALLS ON THE MD NATIONAL GUARD TO STAND DOWN IN BALTIMORE Iraq Veterans Against the War (David Swanson)

Rumsfeld: Looting is transition to freedom UPI. Noing; "Statement from 2003."

Ratios and the rational Corrente. On O'Malley's cooked Baltimore crime stats

There is a name for this Steve Waldman. Today's must read. I'm a big believer in altruistic punishment, and Waldman is correct to point out that it is not always high minded looking or pretty or clean.
Black Injustice Tipping Point
Father of black Detroit youth shot by ICE agent: "They brought my son down the stairs and executed him in my face" Eclectablog (furzy mouse)

Chicago Police Swarm DePaul Law School During Event on Acquitted Chicago Officer Who Killed Rekia Boyd
Kevin Gosztola, Firedoglake (Carol B)

AT&T just confirmed they fired president for racist texts Daily Kos (furzy mouse)
California's Fire Season Is Shaping Up to Be a "Disaster" Mother Jones
Mr. Market Has a Sad
Nasdaq plunges 1.5%; Dow slides triple digits, clings to gains for 2015 CNBC (furzy mouse)

Energy earnings run dry in Americas Financial Times
Why G.E. Ditched Finance New Yorker (furzy mouse)
Big Banks Use Loophole to Avoid Ban Wall Street Journal (Adrien). A generic headline, but the ban is the automatic SEC ban on certain product sales as part of an enforcement action.
Class Warfare
When Will Apple Stop Screwing the US Economy? Moneyball Economics (Bob H)
Antidote du jour. Godfree: "Caught in suburban Chiang Mai, Thailand. Handsome devil!"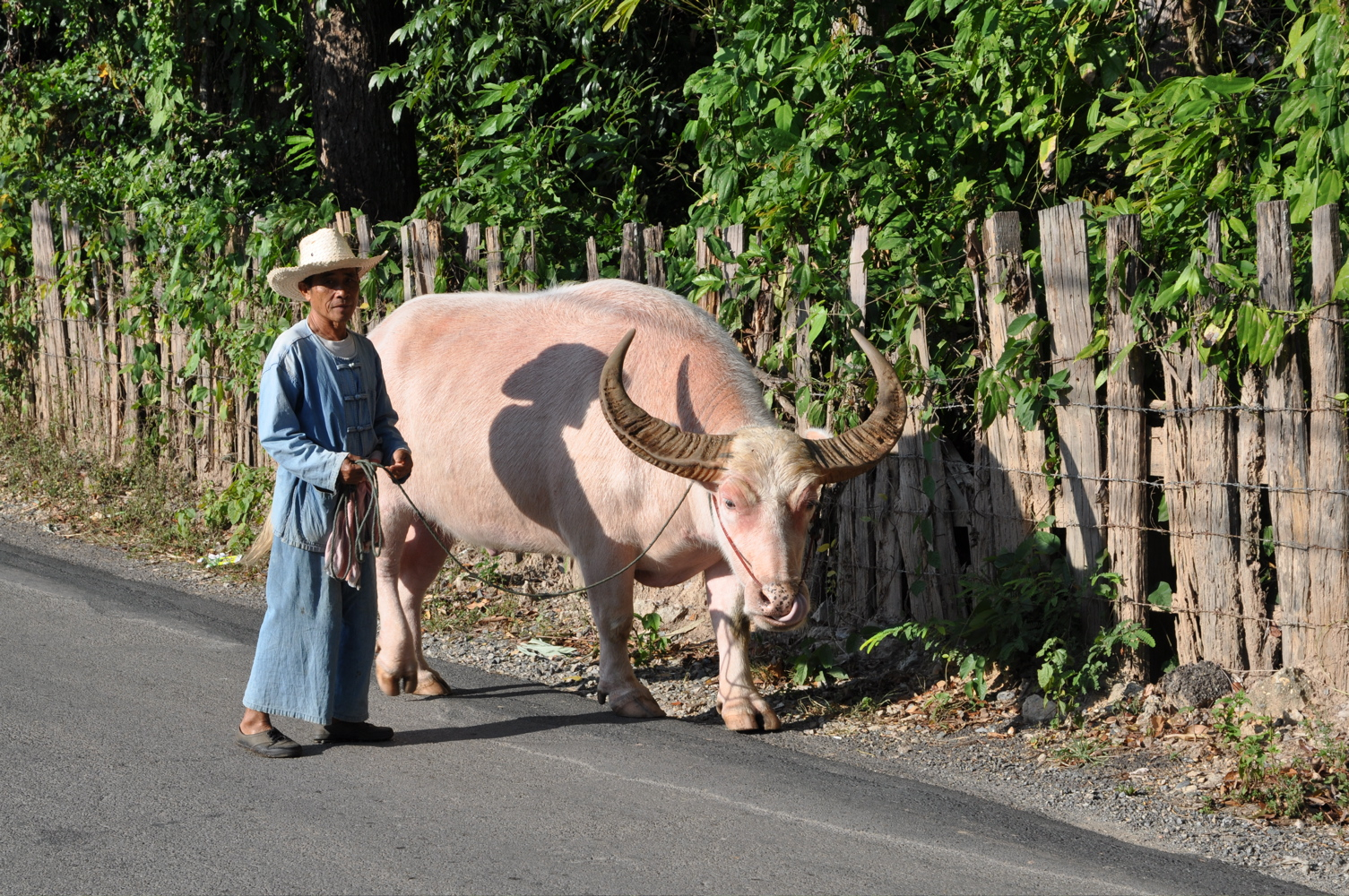 See yesterday's Links and Antidote du Jour here.