Four koalas officially unveiled at Singapore Zoo ChannelNewsAsia
When Birds Squawk, Other Species Seem to Listen New York Times (Fred A)
Antony Beevor: 'There are things that are too horrific to put in a book' Telegraph (Bob H)
Organic farming 'benefits biodiversity' BBC (David L)
The Night the Ali-Liston Fight Came to Lewiston New York Times
Regulators warn of cyber threat to financial stability Financial Times. OMG, is this desperate. Sony by all accounts was so poorly protected that they were the corporate equivalent of a luxury car parked unlocked in a bad neighborhood with its keys in the ignition. And Target? Since when does a raid on a retailer's credit card files say bupkis about systemic risk? Did someone designate Target a SIFI when I wasn't looking?
Why is the New England Journal of Medicine Scolding "Pharmascolds"? Health Care Renewal
U.S. Wakes Up to New (Silk) World Order Counterpunch (Chuck L)
Creeping censorship in Hong Kong: how China controls sale of sensitive books Guardian (Bob H)
US accuses Chinese professors of spying Financial Times
Hong Kong to get new crowdfunded independent newspaper Guardian
Japan GDP Growth Is Fastest in a Year Wall Street Journal
"Cash Is Coined Freedom": War on Cash Becomes Official in Germany, Reaches G-7, Draws Withering Fire Wolf Richter
Podemos may struggle in poll but it has ignited Spanish politics Financial Times
Europe faces second revolt as Portugal's ascendant Socialists spurn austerity Ambrose Evans-Pritchard, Telegraph. The piece is vasty better than the headline. Germany and the creditors are aware of political contagion risk; that's why they are trying to proceed in a manner in which a negotiation failure can be pinned on Greece, or at least not be depicted as solely the creditors' doing. If Greece continues to defy the creditors, the cost of that defiance must be seen to be high to discourage centrist voters from supporting anti-austerity parties. That appears to have worked in Spain where Podemos' popularity has dropped markedly. And it may be more true in Portugal than AEP lets on, although he points out that the Portuguese Socialist party has distanced itself from Syriza.
Grexit?
Lapavitsas: 15-20% devaluation for the new drachma! unbalanced evolution. Not sure I buy this, since Lapavitsas says that the current account is at zero, when recent data suggests Greece's trade position has deteriorated versus the same months in 2014.

UPDATE 1-Greece can not make June 5 IMF payment without deal- lawmaker Reuters

E.C.B. Said to Be Unlikely to Cut Greece Loose New York Times. The article has good detail and makes clear the ECB is really not happy but does not want to destabilize the situation. But also makes clear that the ECB is on a hair trigger if circumstances change.

The hidden cry for help in Greece's Eurovision song MarketWatch

Ex-ECB Bini Smaghi: Greece Contagion Risks Are Unpredictable — Les Echos @livesquawk

Greek Deception, Greek Tragedy, German Farce, German Myth Steve Keen, Forbes. A good recap.

Greece says deal near, again Politico. "According to a University of Macedonia survey collected on Friday, for the first time since Syriza took office a majority of Greeks believe the government has taken the wrong strategy in negotiations with its creditors." See also the estimate of economic costs at the very end of the article.
Ukraine/Russia
Neocons 2.0: The problem with Peter Pomerantsev Mark Ames, Pando (ilpalazzo). Important. On the new Red Menace: Russian propaganda.
Syraqistan
Cheney Thought al Qaeda was Bluffing Intercept

The Kagans Ramadi Jeremiad by Walrus Sic Semper Tyrannis (Chuck L)

Hundreds of academics call on State Dept to revise its definition of anti-Semitism, respect criticism of Israel as protected speech Mondoweiss (JB)
Big Brother is Watching You Watch
Unlike Congress, Majority of Americans Oppose NSA Spying Juan Cole

Snowden Sees Some Victories, From a Distance New York Times
Imperial Collapse Watch
Government Seeks 'Emergency Stay' of Decision Ordering Release of Thousands of Torture Photos Kevin Gosztola, Firedoglake

T E Lawrence naivete lives on Aljazeera

Tomorrow's News Today Tom Engelhardt
Trade Traitors
Obama on the TPP: Beckoning Us to the Graveyard Counterpunch (Bob H)

Debate Over Currency Cheating Intensifies in Trade Talks New York Times. Keep your fingers crossed. This makes it more complicated to get to a trade deal. Obama is deeply opposed to doing more on the currency manipulation front.

Preventing Currency Manipulation Simon Johnson
Hillary Clinton's State Department Staff Kept Tight Rein on Records Wall Street Journal
Once a sure bet, taxi medallions becoming unsellable USA Today
Secular stagnation: The history of a heretical economic idea VoxEU
Class Warfare
Antidote du jour: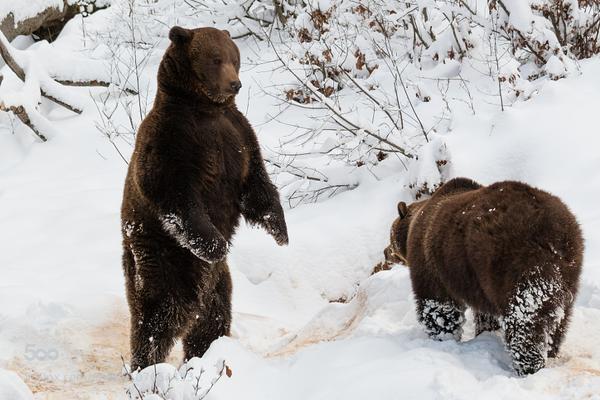 See yesterday's Links and Antidote du Jour here.