Patient readers, you get a double heaping ration of links, because approaching holidaze. –lambert
Industrious Otters Now Capitalizing On Oil Spills The Onion
Ancient Wolf Genome Reveals an Early Divergence of Domestic Dog Ancestors and Admixture into High-Latitude Breeds Current Biology
Banks Are Now Pleading Guilty to Crimes. So Why Aren't They Being Punished Like Criminals? Slate. Because the United States is a banana republic, and elites have impunity. This is not hard, guys.
Bank fines credited for culture shift FT. Read all the way to the end for comedy gold from Martin Wheatley, head of the Financial Conduct Authority:
"If you have a small group of people [three or four layers down from the CEO] who deliberately set out to evade controls, it's quite a hard thing to have adequate checks in place to ensure that is stamped out."
That's called "accounting control fraud," Marty. Google it. You can stop it by throwing the CEOs in jail, especially since they're the ones evading the controls.
Fed still seen in lift-off mode as Yellen takes center stage Reuters. I've never understood this "lift-off" trope. We're relatively late in a weak recovery. What lift-off will there be?
Federal Reserve faces subpoena over leak FT
Ev Williams' Obvious Ventures closes $123,456,789 fund Venturebeat. Froth?
A Morgan Stanley wealth manager who had an affair with a client could cost the bank $400 million Business Insider. See, this is why banksters should stick to ladies of negotiable affection, like the Secret Service does.
Fraternity of Failure – The Alternative Version Thomas Palley
Conservatives and Keynes Paul Krugman, NYT
Trade Traitors
Obama trade bill clears big Senate hurdle Politico. Via sausage-making re: The Exim Bank.

How Senate broke logjam on 'fast track' trade bill (+video) Christian Science Monitor

The Trans-Pacific Partnership (TPP): This Is Not About Ricardo Baseline Scenario
Grexit?
Greek Talks Break Up in Riga as Earlier Optimism Evaporates Bloomberg

How politics will seal the fate of Greece FT

Why Greece's Syriza party is not sticking to the script on an IMF deal Paul Mason, Channel 4. The nut graph:

[Zoe Konstantopoulou, a 39-year-old, Sorbonne-educated human rights lawyer who is now the speaker of the Greek parliament] has used her office set up three legal processes that could, even now, give the radical left government leverage over its lenders: a "debt truth" committee, a committee to oversee Greek war reparations claims against Germany, and a pipeline of high-level corruption cases targeted around public sector contracts with German firms.

Not sure how this would affect the power relations in play, if at all, but feel free to Google "Schauble envelope." It's occurred to me — on no authority at all — that among the reasons the Greek oligarchs have hitherto been untouchable is that they've had corrupt dealings with the Germans. Then again, it's hard to see how Tsipras would explain Konstantopoulou's "pipeline" to Merkel in one of their friendly chats. Pass the popcorn.

The Only Three People Worth Listening to on Greece Bloomberg

Piraeus Bank sells Egyptian operation to Kuwait's Al Ahli Bank FT
Grand bargain emerging on Europe as Germany adjusts to Cameron victory Ambrose Evans-Pritchard, Telegraph
SNP secures Commons debate on Trident safety BBC. Whistleblower-driven.
Tobacco companies prepare multi-billion compensation claims over UK plain packaging Telegraph
Madrid Mayor's Race Reflects Backlash as Spaniards Prepare for Regional Elections WSJ
Syraqistan
Ukraine
Ukraine Makes Amnesia the Law of the Land TNR

Ukrainians don embroidered shirts to show unity Digital Journal
The massive generational divide on America's role in the world Fortune
Big Brother Is Watching You Watch
NSA spying powers on brink of lapsing McClatchy

FBI used Patriot Act to obtain 'large collections' of Americans' data, DoJ finds Guardian

FBI Director Comey As Uninformed or Not Fair-Minded Another Word For It
BREAKING: Josh Duggar Resigns From FRC In Wake Of Molestation Revelations Joe. My. God. FRC = Family Research Council.
Study: Severe vision loss is most common in the South AP
Woman Billed $1,000 For Credit Card Error Gets $83 Million Verdict, But IRS Gets Last Laugh Forbes
The Rise of the Robots
New 'deep learning' technique enables robot mastery of skills via trial and error Phys.org

Artificial intelligence bot vs. the poker pros Los Angeles Times

Would you let a ROBOT teach you how to have sex? Therapist says AI 'sex surrogates' could become commonplace – and even be used to treat paedophiles Daily Mail
GM: That Car You Bought? We're Really The Ones Who Own It. Consumerist. "You signed the EULA, pal. When you put the key in the ignition."
American Innovation Lies on Weak Foundation NYT
Class Warfare
McDonald's Oak Brook headquarters swarmed with wage protesters Chicago Tribune

Support for redistribution will likely be weakened with ever greater residential separation of rich and poor LSE

New research could change our understanding of the origins of residential segregation Vox
Basically unaffordable Economist. The BIG.
Peter Thiel's Pursuit Of Technological Progress; It's Not About Democracy and It's Definitely Not About Capitalism – Part 3 Re: The Auditors
Exclusive: The CIA Is Shuttering a Secretive Climate Research Program Mother Jones
Shell Oil's Cold Calculations for a Warming World NYT
Renewables Are Disruptive to Coal and Gas Marginal Revolution
Berkeley Votes to Warn Cellphone Buyers of Health Risks Mother Jones
High School Forces Student to Remove Online Photos Under Threat of Suspension Petapixel (furzy mouse)
Kuala Lumpur: Homelessness, Revisited Moui.net
The kill switch Nature. Looks like a heckuva conference; I wish some kind soul would send us the proceedings.
Antidote du jour (Lysa):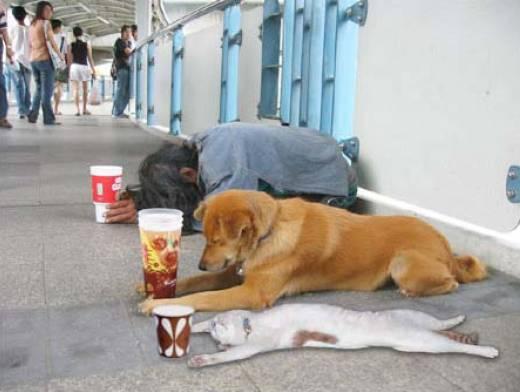 See yesterday's Links and Antidote du Jour here.