John Nash, Mathematician Portrayed in 'A Beautiful Mind,' Killed in Crash Wall Street Journal. Telling that in America, a great mathematician has to be identified via his biopic rather than his achievements. And yes, the WSJ featured a picture of Russell Crowe as John Nash next to a proper picture of Nash.
Famed 'A Beautiful Mind' mathematician John Nash, wife, killed in N.J. Turnpike crash NJ.com
Will Computers Redefine the Roots of Math? Quanta Magazine (David L)
This Airplane Seat Can Tell If You're Nervous Huffington Post. So I can keep my fridge from spying on me, but not seats in public? Plus my father had a resting pulse of 40. A seat like that would diagnose him as being in trouble.
This insane device promises to give you perfect vision for the rest of your life Business Insider (David L)
Our bond with dogs may go back more than 27,000 years ScienceDaily (Chuck L)
Debating a New Right to Bring Dogs to Brunch New York Times
The Viking's grave and the sunken ship: New photogrammetry method transforms archaeological sites ScienceDaily. Chuck L: "It's the new methodology that's of interest here."
HSBC fears world recession with no lifeboats left Ambrose Evans-Pritchard, Telegraph
Did China Just Launch World's Biggest Spending Plan? Forbes
Japan Slides Back into Trade Deficit Wall Street Journal
European Central Bank Expands Mandate as It Struggles to Keep Zone Intact New York Times
A rebuke in Spain Politico
Spanish elections: Podemos and Ciudadanos make gains BBC. Podemos does worse than expected in elections in March, moves toward the center, and takes ground against the corrupt, austerity-lovin' Rajoy administration.
Twilight Falls for Spanish Establishment as Podemos Gains Bloomberg
UK's Labour Party says it won't try to block EU referendum Associated Press
Grexit?
Greeks threaten default on IMF payment Financial Times

The Impossible "Honorable Compromise" Stathis Kouvelakis, Jacobin

The truth about Riga Yanis Varoufakis. FWIW, Peter Spiegl of the FT defended himself on Twitter, stressing that he'd never said anyone called Varoufakis bad names or that Varoufakis had lost his cool (and see his to. The scurrilous rumor started at Bloomberg, based on a report by an unnamed single source (!). It was amplified in stories that made the alleged name-calling a headline item. Note that other accounts, like Spiegel's and Reuters, described the meeting as tense and acrimonious.

The fate of Greece lies in Tsipras's hands Wolfgang Munchau, Financial Times. Wow, this is depressing. The normally astute Munchau says that Greece should be willing to accept a primary surplus of up to 2.5%. Huh? In a deeply depressed economy? And no acknowledgment of the political corner that Tsipras is in with pensions, that it is a third rail issue for him to cut them (with good reason, given that extended Greek families have more people supported by the key earner than is the norm in the rest of Europe), while the rest of Europe won't stand for Greeks keeping their supposedly lavish pensions. But does point out why a Grexit is not all it is cracked up to be.

Default alone will not bring any deliverance for Greece Telegraph. Aiee. This is why Greece is fucked. The only solution he can envisage, like other orthodox economists, is for Greece to have a bigger trade surplus. But Greece's labor cost reduciton has already shown that Greece did not get the trade lift that the models anticipated. Other studies have shown that Greece, like many of the periphery countries, has a poor export mix. It would need a major economic restructuring, and not just a cheap drachma, to have exports drive growth. What Greece really needs is big fiscal deficits, or a finesse like EIB infrastructure spending (as set forth in Yanis Varoufakis' A Modest Proposal).

Greeks back government's red lines, but want to keep euro ekathimerini

The Heat Is on Greece's Alexis Tsipras, From Inside and Out New York Times. Note the final comments: "….while Warren E. Buffett, the billionaire investor, indicated that the euro could benefit from a Greek exit." Code: The US would benefit from a relatively weaker dollar. This is an argument for the US to stand aside.
Syraqistan
Defense Secretary Opens Possibility to Strategy Shift on Iraq Wall Street Journal

Yemen offensive sparks Saudi jingoism Financial Times

Pentagon report predicted West's support for Islamist rebels would create ISIS Medium (EM, William B)
Big Brother is Watching You Watch
From the Very Creation of the Internet, U.S. Spy Agencies Fought to Block Encryption George Washington
7 ideas completely lost on people who are "fiscally conservative but socially liberal" Salon (furzy mouse)
Waiting for the attack on Fort Sumter Corrente
Class Warfare
Antidote du jour (Lance N):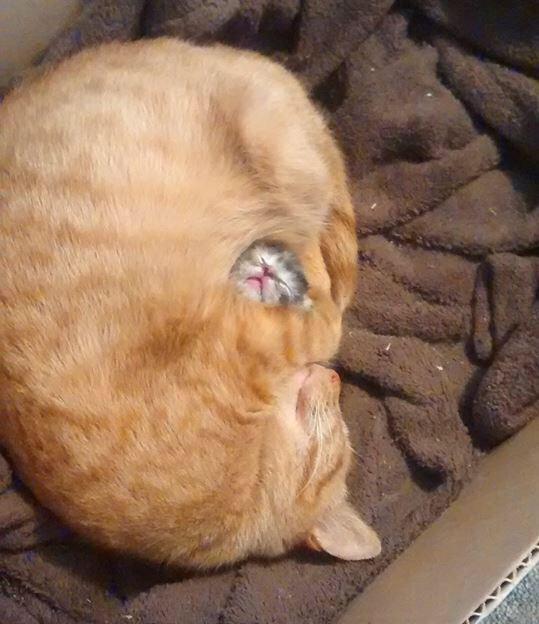 See yesterday's Links and Antidote du Jour here.